New to SITS? Welcome!! Go read this to get started.
Please be sure to check SITS this Sunday, Dec. 6th, for important SITSmas details.
Today's featured blogger is A Day In The Life…

Tiffany: Karen Meg is such a sweet blogger. Just look at that profile picture with her in her adorable hat! I have an adorable hat too. It has a bejeweled purple fleur de lis on it. Anywho…Karen Meg is funny and thoughtful. So fun.
Heather: Karen Meg and Tiffany both DO have super cute hats. I, also, have a cute hat. Mine has a Mockingjay on it. If you know what a Mockingjay is…then you are my people.
Want to subscribe to SITS and get an email each time we post? Just click here.
And, as always, when you see this: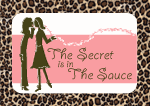 LEAVE A COMMENT.