New to SITS? Welcome!! Go read this to get started.
Today's featured blogger is Smell The Coffee, Lisa

Tiffany: So she says kittens are as addictive as tattoos……. Okay, I'll buy into that. OOOOOOH, and she's got a JibJab to share. Love those!
Heather: I'll buy into it too. I'm always saying, "I'm gonna go by the pet store to buy another kitten and then I think I'll get inked on the way home." Seriously! Ask anybody.
SITS Girls Bloggy Boot Camp now has tickets available for the Phoenix and San Francisco events! Tickets are going FAST, girls.
Heather tweets too! Come follow her @sitsgirlH!
Want to subscribe to SITS and get an email each time we post? Just click here.
And, as always, when you see this: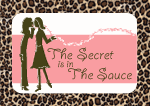 LEAVE A COMMENT.