Today is (FINALLY!) the start of something very special here on SITS. It is the culmination of months of "what if's" and "how about's" and "why not? "
In honor of our new design, we wanted to give our readers the chance to get to know (and love) our graphic designer, Renée, like we do. Funny, caring, and amazingly talented, she's a SITStah you'll want to call a friend too.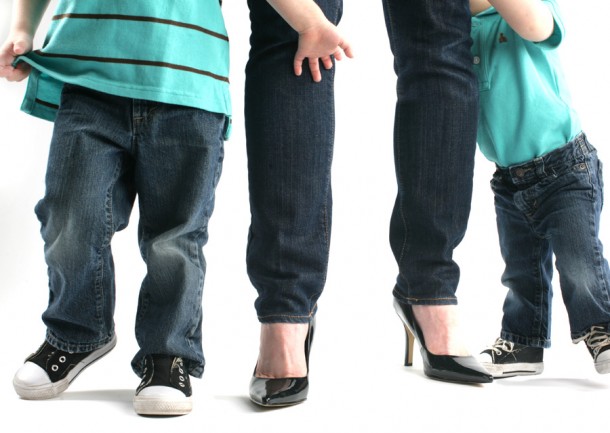 How did you come up with your company name, Studio Bold?
In 1999, I was trying to come up with a name for a website I was creating where designers/artists could show their portfolios online. (There wasn't really anything out there like that at the time.) Studio Bold was one of the names on the short-list, but I decided to save that name for myself for "someday". In 2002, after being laid-off from a boutique design studio job for the 2nd time, I decided that "someday" had come and I started my own freelance design studio as Studio Bold, LLC.
In 2010, I added my blog, Bold Mom, to help market my business. I did sell blog design, after all, so I figured I should walk the walk. I didn't want a strictly mommy blog because it seemed unprofessional to be attached to my business website, but I didn't want a strictly design blog either. The title of my blog, Bold Mom, and the posts I write are intended to be a good blend of my business and what inspires me in my personal life.
Why is the name, Studio Bold, significant?
The name Studio Bold works well because when clients hire me they want the designs I create to be unique, to stand out, and to make an impression on their customers. That, to me, is what being a Bold design studio is all about. On my blog, Bold Mom, being Bold can mean a variety of things such as thinking outside the box, taking risks and using unconventional methods to achieve balance and success.
Why did you decide to pursue graphic design?
For as long as I can remember, I've always been labeled as an "artist" in some way or another. I've always loved learning about and making art and I must have been good at it for my age because family and teachers were always taking notice.  I enrolled in all the art and drafting classes available at my high school which meant sacrificing other electives like, well, typing. (Who knew how much I'd need it now?) I signed up for graphic design at college orientation because it was the art career with the most guaranteed ROI. As it turned out, it was the best choice for me since my detail oriented, logical side (that's the nice way to say obsessive control-freak) is as much a part of my design and web work as my creative, intuitive side. I can't imagine that I was built to do anything else.
What are some recent projects you can share with us?
My portfolio covers a broad range of clients and types of work. Check it out!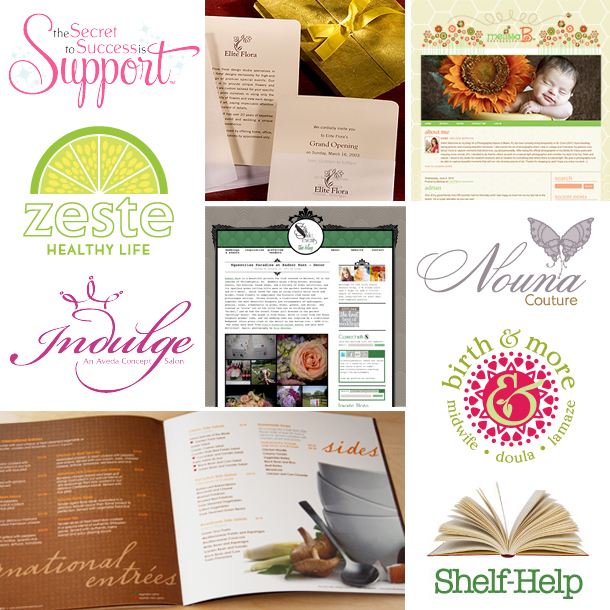 What's unique about your blog?
I feature moms (& dads, of course) who have started their own companies. Some have taken big risks, while others still have the safety of their day jobs. All are going through this exhilarating, yet terrifying process, on top of the day-to-day issues every parent faces. I ask these parents questions about their motivation, fears, challenges and joys. Their answers provide education and inspiration to anyone thinking about taking the leap or those who have already landed in this crazy, entrepreneurial life.
The goal for my blog started out to generate new Momtrepreneur design clients, as well as to showcase my portfolio. But it's evolved into so much more. I'm thrilled every time I meet another parent/entrepreneur and get to honor them for what I know, first hand, is a daunting task: raising a business in tandem with raising a family.
We can use all the support we can get.
**************************************
We couldn't have said it better ourselves!  Thank you, Renée for your time, support, and endless effort on our behalf.
If you'd like to learn more about this fabulously Bold Mom, then be sure to click:
What do YOU do?
: Renée strips down to her Underoos and explains what she actually does for a living.
Bold Mom Feature
: A fellow bold mom with an entrepreneurial spirit.
SilkStyle Events
:  Get a peek into how Renée creates the perfect design for all of her clients.