Staying on task is not always the easiest task! Between checking your email, balancing social media, checking Pinterest and watching that awesome cat video on YouTube, it's easy to get distracted. Most of us are balancing our sites, households, children and everything else life throws at us. We don't always have time to get off task, so today's post is all about  how to stay on task!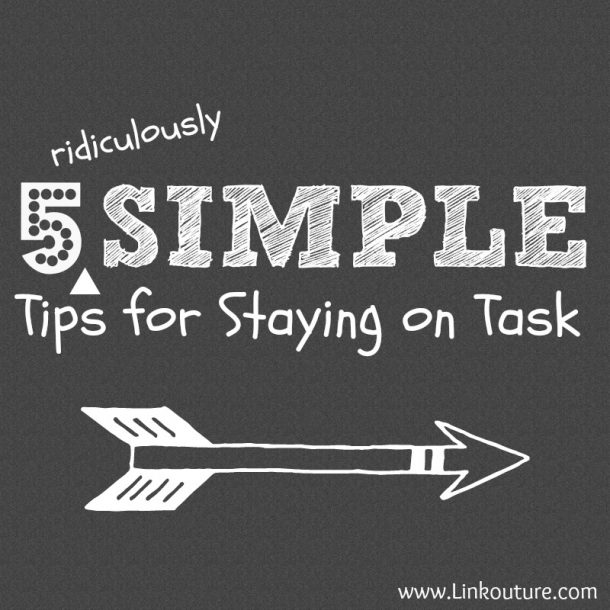 5 Simple Ways to Stay On Task
When you run your own business you might find yourself feeling overwhelmed by the sheer number of things you have to get done on any given day. From checking e-mail to keeping up with social media, it's easy to get distracted by things that feel like they helping your business, but can be a huge time suck and prevent you from doing other things that need to get done. These five simple tips will help you stay on task and use your time more effectively.
Read the Full Post Here: 5 Ridiculously Simple Tips for Staying on Task