We all want to increase page views, social media following and email list. But how? The best way to grow your blog is by doing it naturally. Don't focus on the numbers, focus on the quality readers and followers you do have.
Some simple techniques can help you increase your following all while maintaining the integrity of yourself and your blog.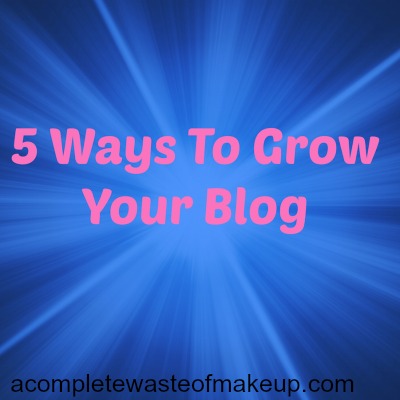 How to Grow Your Blog
Growing a blog can be tricky and maintaining that growth can be even harder. It's so easy to give up and get discouraged but as someone who has been doing this nearly 5 years I am here to tell you DO NOT STOP. You are going to think so many negative thoughts while you are trying to grow your blog especially if you are serious about it. I wanted to share 5 Ways to Grow Your Blog that ANYONE can do.
Read the Full Post Here: 5 Ways To Grow Your Blog