How do you come up with your blog post ideas? Do you sometimes find yourself staring at a blank computer screen reaching (hard!) for that lightbulb moment? Where are those post ideas when you really need them? Today's blogger has some great ideas to ensure you always have a great idea at the ready and that you'll never find yourself in that position again.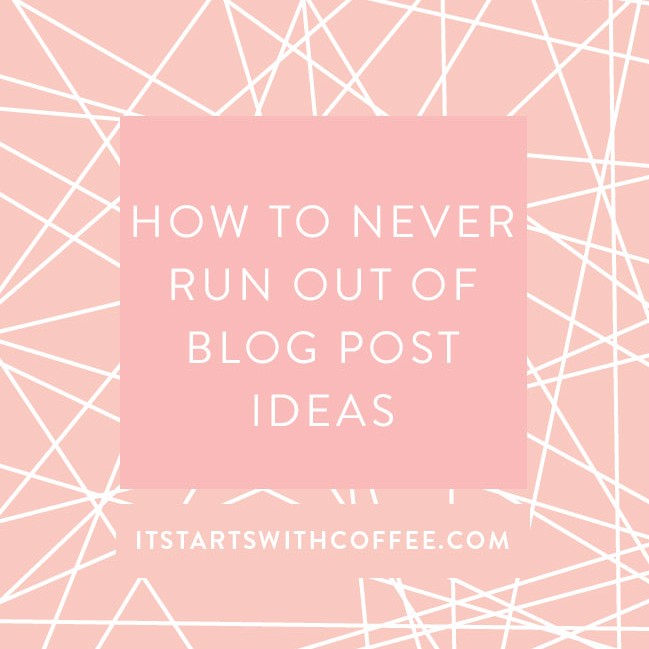 How to Never Run Out of Blog Post Ideas
Blog post ideas. Sometimes we sit down, we open WordPress (or whatever platform you use) and we want to write a post. But we draw a blank. What did I do this weekend? No that's not interesting. Wait, what are my favorite lip glosses? No I wrote about that! What should I write about? There are ways to never run out of post ideas and I am going to tell you!
Read the full post here: How To Never Run Out of Blog Post Ideas