Hey Pinheads! Happy #Blogtober!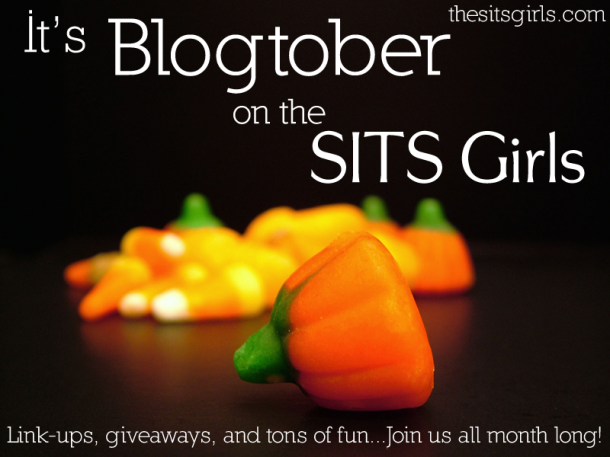 Are you having fun linking up your Pinterest boards? Yesterday you had the  chance to link your favorite foods and recipes. Yum! I love to eat. 
Today we want you to show us your creative side!
Are you one of *those* pinners? Ya know? The ones who have the craftiest ideas EVER? The ones who make you say, "How'd they do that?!" "That's so smart!" Then, today's your day!
Maybe you're not naturally crafty, but Pinterest has turned the tables for you and shown you the way? You have a board filled with things you thought you'd never be able to accomplish, or dare I say, a board filled with crafts and DIY you'll never get to. *ahem*
No matter what your affinity for crafts may be, we want to see those boards!  You can get an idea of what to link up by checking out the SITS Crafty Eye Candy Board or our Craft Corner for Kids Board .
Feel free to link to a post that includes a craft or activity you've tried and pinned, or just link right to your crafty boards. It's totally up to you!
Now link up!