It's time for this week's Forum Roundup! Have you stopped by the forum to chat with your fellow bloggers this week?
I have … and there's been a lot to talk about.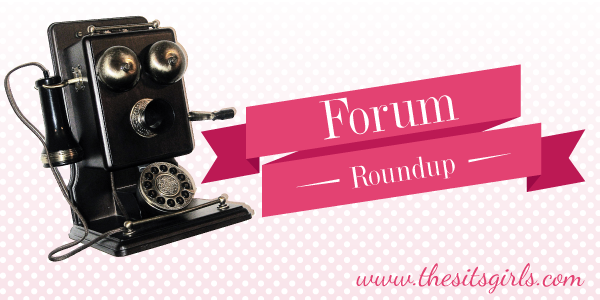 There's an awesome discussion just underway about how to network when you don't have a "niche" for your blog.  This is so perfect for so many of us who write about a variety of topics regularly. How to find the right connections to make blogging more for you is critical. Have any tips? Consider sharing!
Another important discussion for those interested in their numbers asks how do you attract traffic to your blog?  There are only a few replies so far, so we'd love to hear from you!
And have you seen all the link in comments posts on Facebook these days? I want to know what your thoughts are about using Facebook in that way. Do you do it? Hate it? Do you click? Ignore the links? There are a variety of thoughts on this question. Please come by and share yours!
As you can tell, we've got a lot of discussions happening this week. We'd love to see you on the forums sharing your own experiences. Have a great week, everyone!