Is it feeling more like Springtime where you are?  It's hard to believe we are already into April of this year.  Before you know it, Summer will be here.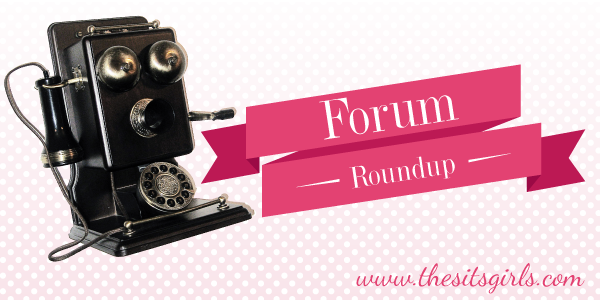 We've been busy chatting it up in the forums.  Here are just a few of the conversations you can jump in on.
Have you ever had to change your blog name?  Give some advice to a SITStah who is mulling over a change.
Do you retweet on Twitter?  Weigh in on when to favorite and when to retweet.
How do you come up with attention grabbing titles?  Give us your tips.
Do you have a burning blog question?  Are you looking to interact more with other bloggers?  The forum is the place for this and more so come on over and join the discussion.