We have now entered the dog days of summer with a BANG or should I say with some heat?  Well let's get straight to it shall we and see how you guys have been heating up the forum this week!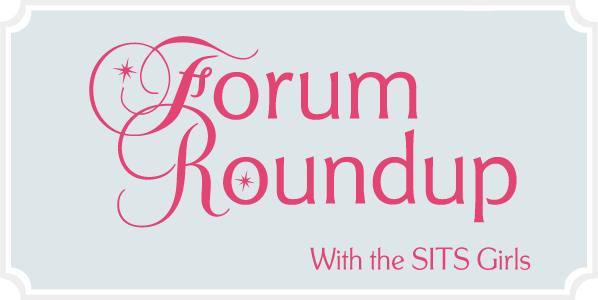 This Week's Hot Forum Topics
Blogging Goals and Tips for the New Blogger
Wanda from Recreate and Decorate asked "What are your most important and realistic goals for the first 3 months of blogging?"  Alison from Mama Wants This! suggested these three tips:
Post at least 3 times a week
Read and comment on other blogs, at least 10-20 a week
Try your hand at least one linkup/ meme/ writing prompt workshop
Read the rest of your fabulous tips here.
Maxing Out Your Instagram Experience
Sam from Life As Wife shared a post from Jessica from My Time As Mom about the 5 sites you must use with Instagram.  These sites will allow you to make the most of your Instagram experience especially when it comes to using it with your blog.
Check it out: 5 sites to use with Instagram
Holiday Blogging
Tracie from From Tracie asked if you blogged over the holidays.  Barbara from Footprints in the Sand weighed in with her comment:
I usually don't, most people probably won't be reading your blog anyway on a holiday.  Sometimes I might post a picture or something short, but not usually a normal post that I would do on a non-holiday.
How about you? Are you blogging over the holidays?
When you're not at the pool or drinking a fun summery drink, check out the chatter on the forums!