It's official!  Summer is here and we know everyone is busy with fun vacations, camps and plenty of outdoor fun.  But we sure hope you'll stick around and see what fun we're having in the forums too!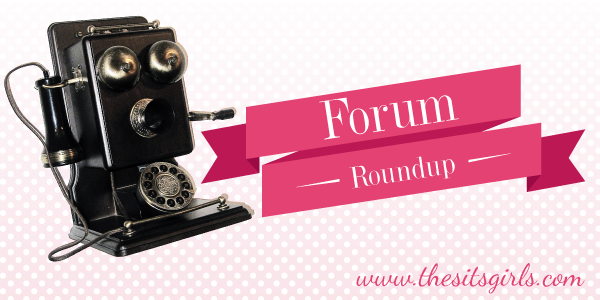 Seems like we all get a case of Blogger's Block every now and then and it may be more so now that it's the lazy days of summer.  How do you pull yourself out of a writing rut?
We have a huge network of bloggers here on SITS.  Why did you start your blog?  What inspiration led you to venture out online and start writing?
Have you found an audience for your blog?  How do you go about finding your target audience?
Have a great weekend and we hope you have a wonderful Fourth of July.  Be sure to drop in the forums and say hi!