Another week has come and gone faster than all that previously purchased Halloween candy. Onto Saturday Sharefest!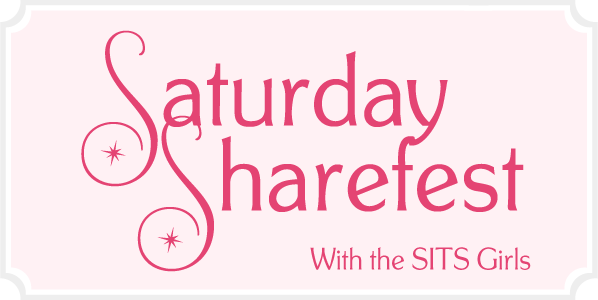 Saturday Sharefest is when we invite you to submit your favorite post of the week- and visit the gal ahead of you to leave some comment love! And why stop at just one or two? Think of the friendships you could forge, the killer content you'll discover…and the day you'll completely make for the blogger who receives your sweet comments.
Here are some highlights from last week's link up:
Kathy of Pinner Takes All created  a super adorable cork board key holder, that I would love to try out. Not that I've ever lost my keys [in my toddler's boot].
I laughed out loud at Angela of Embrace Enchanted's calorie-free inspiration of dressing like carrot cake. And then I took some notes.
And finally, Miss Robin over at The Mess That Is My Life is not gonna write a book based on her blog. So there. And guess what, publishers? She's not in the least bit sorry.
Now it's your turn! Link up below and go have some fun!