Did you have a good week? Are you loving the back-to-real-life routines or do you desperately miss Summer already?
Regardless of season, you know you can always look forward to Saturdays at The SITS Girls because it's Sharefest day!
Sharefest is where we go back to the SITS roots of "The Secret to Success is Support". In blogging, support often comes in the form of comments. So, every Saturday, visit the SITS Girls and comment hert with a link to your best and/ or favorite post of the week. Then go visit the commenter ahead of you and show them some comment love!
And of course you can go on ahead and read more than one post – choose a few posts that interest you and share the love.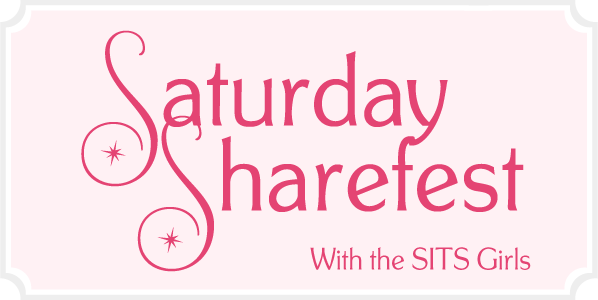 And now, some highlights from last week's Sharefest.
Dina of Buttercream Bakehouse shared her yummy recipe for back-to-school apple cookies, and they look adorable!
Do you have something treasured you never use, just waiting for that special occasion? Dina of Defining Hope did, and decided to seize the day and bring out her treasured blown glass set, because why not live in the moment? Great advice, Dina.
Were you a fan of The Little House on the Prairie? Christine of The Aums Mama gives you 5 hilarious reasons why she can no longer relate to this much-loved series.
Happy weekend, everyone!