The SITS Girls has grown and changed over the years, but our mainstay has always been (and continues to be) our commitment to comment love and featuring the bloggers in our community.
Now, over 200,000 comments and thousands of featured bloggers later, we want to feature YOU!
What Is A Feature Day?
A feature day on The SITS Girls is our way of putting a spotlight on your blog. We create a post that includes an image you send us, a short introduction about who you are and what your blog is about, and three links to your favorite posts.
Our community is tasked with commenting on your feature post here on our website and then heading over to your blog to get to know you and leave you some comment love.
Interested in seeing how this works? Then head over and read all about the bloggers we've featured most recently.
Sign Up To Be Featured on The SITS Girls
If you're ready to have us show off your blog to our community, then follow the below steps. Getting a feature day is easy, fun, and FREE. More importantly, getting involved in the process is a great way to make new friends online and get readers back to your site.
Keep in mind that our wait list for featured bloggers is about six months long. You'll want to stay active in our community so that when your turn happens, you do not get skipped!
Here's how to get involved:
Grab a badge and post it in the sidebar on your blog. This lets other SITS Girls know that you love comments and that you will visit bloggers who comment on your blog!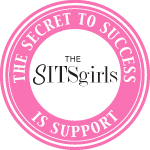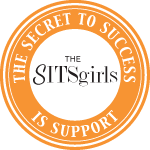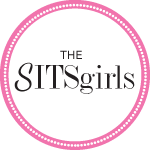 In order to keep your spot in our featured blogger line-up, your job is to "roll call" by first commenting on the daily Featured Blogger post. Once done, you can visit the Featured Blogger on her site and leave a comment. It's a great way to connect with bloggers and support your fellow SITStahs!
Sign up using the below form.
In order to participate, here's what you need to do:
When it's your turn to be the Featured Blogger, remove any profanity from your featured posts. (We're only interested in the posts we are featuring, not your entire blog.) You can easily substitute cleaner language for a few days and then return to your original content.
Comment on The SITS Girls. Participation is what makes this community work!
Have fun and play nice. Keep the commenting respectful.