Hi there.
And welcome to Massive Sway. You've come to the intersection of making money from the content you create and working with the brands you love.
We're so glad you're here.
We've got plenty of opportunities to share with you, but before we get started, let's get to know one another.
What is Massive Sway?
Massive Sway is the partnership between The SITS Girls and Sway Group. We officially partnered up with our friends, Danielle and Allison, so that we can bring paid opportunities to our community on a weekly basis.
Rest assured that whatever communications you receive from Massive Sway are still very much us!

Let's Begin!
To get started, you'll first need to head over to our blogger portal (known as iSway) and initiate your registration process.
Click the below logo to head over to iSway now:

When you set up your account, please be sure to use the same email account you use to log into Facebook.  This is very important as iSway is synced with your Facebook account.
Once you complete the first part of your registration, you'll receive follow up emails from Massive Sway, which will include a contract and W9 (W8 if you are in Canada).  The contract and tax form are both required so that we may pay you for your work.
Click the below icon for a short overview on how to register for an account on iSway.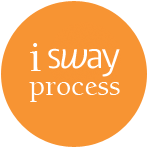 Once your account is set up, be sure that you are subscribed to our newsletter. It is how we communicate all paid opportunities to our community.
You'll want to sign up to ensure that you receive all of our updates!
Looking forward to great things together!