Making your posts mosts more Pinterest friendly is an essential skill for any blogger. That's why we've published posts on adding text to images and resizing photos.
Let's now take that process an extra step and ensure your images are protected, as well as help people to find your site, especially if a link is broken. It all revolves around watermarking images.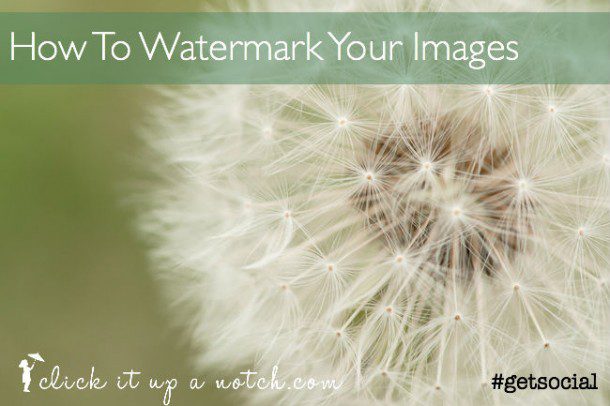 Watermarking
Why Watermark Your Images on the Internet
I have friends who are leary to watermark photos for fear of trying to look like a "professional" photographer. I completely disagree with this.
By watermarking images you are saying, this is my photo. There are so many ways for people to grab photos off your blog and use them as their own. If you add a watermark, you may deter not-so-nice people from taking your images.
Picture Find
If you want to see if any of your images have been used on the web without your permission, you can check out TinEye. TinEye is a reverse image search engine. It's like a Google image search, except it uses pictures, instead of text.
How to Watermark Photos
In the world of Pinterest, people will pin one of your photos that will hopefully include your blog name. This will allow people to find your blog, even if the URL in the Pinterest bookmark is no longer working.
Remember: You want to make it as easy as possible for people to find your blog on the Internet.
I have had several watermarks since starting my blog. It has evolved into one that includes my logo and blog name, including the .com.
I must admit when I first started my blog I didn't have a watermark. It seemed like an overwhelming task and I was fortunate enough that a reader created one for me a thank you.
Watermarking Images Using PicMonkey
What Types of Photos Should You Watermark for Pinterest?
I hate to be the bearer of bad news, but not every post is something that is going to make it on Pinterest. Even if you pin your own site, it may not be repinned.
That's why you want to put your time and effort into posts that you know have a chance at "making it big". If you're wondering what types of posts are popular on Pinterest, here is a quick list:
Lists
DIY
How to's
Recipes
Free downloads
From my own experience I have found that certain posts are a lot more popular than others. I don't often write about my personal life on my blog, but instead focus on tips and tutorials. Several of my posts have been pinned over 1,000 times. These are all post that I have not pinned myself, but that others are pinning.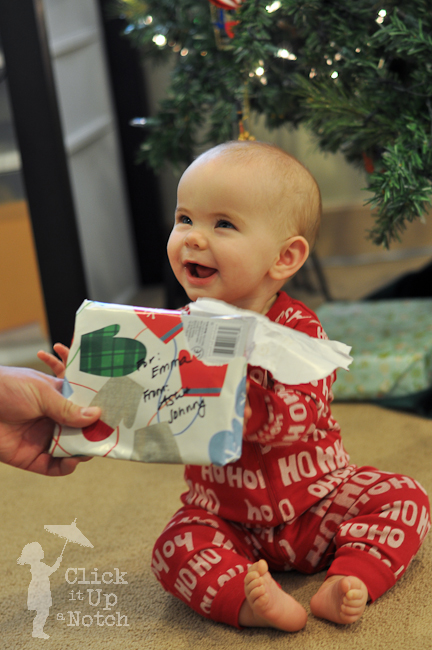 My post popular post is 16 Tips to Photograph Christmas Morning. Believe it or not, it has been pinned over 16,000 times! Holy cow! I don't know about you, but for me, being a young blog (1.5 years old), this tickles me to death.
With a bit of planning and the right watermark, you can get there too!