Interested in increasing your Pinterest followers?
Here are 10 tips to gaining over 400 Pinterest followers a week… spending only 15 minutes a day!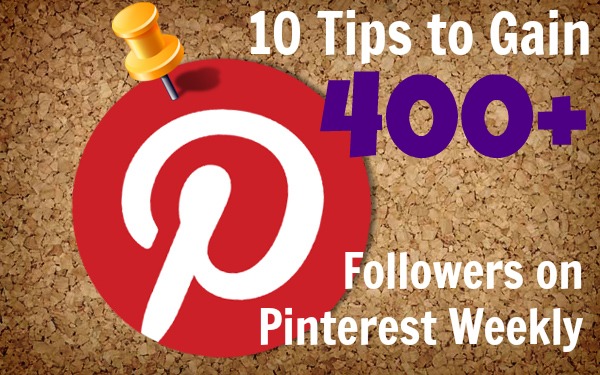 How Do You Get More Pinterest Followers?
Increasing your followers on Pinterest is not something you need to spend hours a day working on. With consistent effort and a few tried and true tips, you can learn how to gain followers with the best of them!
To start:
1) Follow 10 new people a day. No excuses.
2) Follow everyone back. Yes, everyone. If I find something offensive or that I'm truly not interested in, I just unfollow that board. Why? As long as you are following at least one board of that person you show up as a follower. The same applies when someone follows just one of your boards.
3) Check stats to see who is following you back. If a user has 10,000 followers and are only following 120 people…guess what?…you're not going to get a follow back.
For more tools, tips, and tricks, read the full post here: 10 Tips to Gain 400+ Pinterest Followers a Week