Conversation on Twitter is different than real life. Learn the difference between genuine gratitude on Twitter and absolute overkill.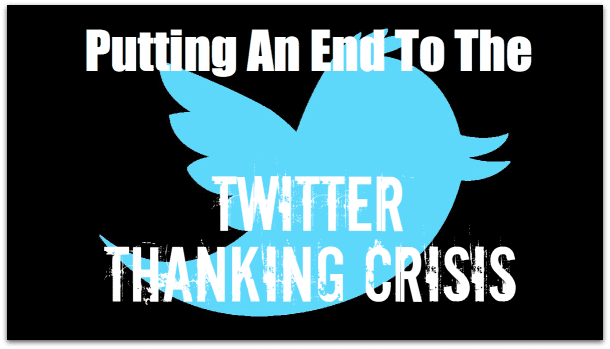 The Art Of The Twitter Thank You
The thanking happening in the Twitter stream is out of control. We're thanking for follows, retweets, for "congrats" on every piece of good news and every other thing else. My post, "The Twitter Thanking Crisis" suggests a new set of practical guidelines for better ways to say "thank you" like visits to blogs, retweets, and authentic interaction. In other words, I propose we stop the over-thanking and make better use of our social media time.
Read the Full Tip Here:
The Twitter Thank You Crisis