When The Secret is in the Sauce (aka The SITS Girls) was founded in 2008, its objective was simple: To create a space where bloggers could find their tribe and grow their audience. Although the site has evolved over the years, its commitment to this mission has not changed.
Today, the brand is managed by women who are passionate about blogging and creating a resource for others to find support online and learn the skills they need to become social media savvy. Our network of 75,000 members come to The SITS Girls site to see who we are featuring from the blogging community, learn the technical skills they need to be successful online, and chat in our discussion forum.
We'd love to have you join us!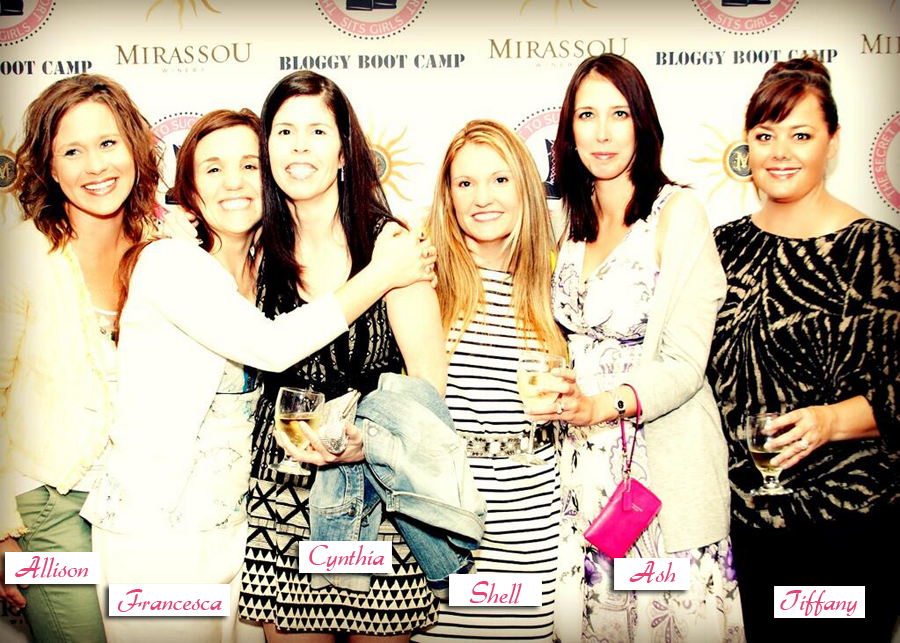 Tiffany is a mom, wife, business owner, and entrepreneur who began blogging in March 2008. Tiffany is an active social media personality, with her own website, Tiffany Romero.com, and a social media consulting company, Maven Girl Media. In 2009, Tiffany reaffirmed her passion for connecting women online by creating Bloggy Boot Camp, one day conferences for women in social media. Since that time, the sold out conference tour has garnered attention from The NY Times, The Huffington Post and ABC News. When not on-line, Tiffany keeps busy running a private summer camp with her husband in Los Angeles and shuttling her tween son to baseball practice.
Francesca is a mom to three young children. Since starting her personal blog, Francesca has received multiple awards, including recognition by Nielsen Online as one of the Top 50 Power Moms. Her interest in marketing prompted her to earn her MBA in the field. In 2010, Francesca joined Tiffany as a partner on both The SITS Girls and Bloggy Boot Camp. Prior to joining the on-line world, Francesca studied Viticulture & Enology at UC Davis, worked at various wineries in both California and Italy, and was employed for many years at the biotech company, Genentech. Connect with her on Google+ and Instagram.
Ashley is a mom of 3 young children and a blogger-turned-social media business owner. Her love of social media led to positions with several startup companies, which resulted in her pursuing digital marketing full time. She focuses on strategizing for bloggers and small businesses to help them reach their online potential and subsequent sales potential as cofounder of Other Half Media. When she's not busy creating blogger outreach programs, email marketing strategies or social media campaigns, she blogs her life, parenting, and frequent moves at My Front Porch Swing.
With two design degrees, and an unhealthy obsession with all things Adobe, Cynthia started her one stop shop for everything from blog design to custom illustration and logo creation 3 years ago. Over 100 blog designs later, and many late night dates with her Macbook Pro, NW Designs has become her full time job. As if that wasn't enough, she also adds wife and mom of two to her list. You can find her chronicling the entire journey at her personal blog Nap Warden.com.

Kristi is a stay-at-home mom to three children, ages 16, 8 & 4. Prior to staying at home, she worked as a Risk Management Coordinator for Foxy Produce. After a year of staying at home, she decided to take her passion of working with people to the Internet. She has worked as a Virtual Assistant and Project Manager for several online companies. A year ago, she started a personal blog, Moms R Bomb to help other women find jobs from home. Her blog has now launched into a platform where she works with various brands. Kristi is also launching 6 week e-courses for bloggers on Socially Captivating, where she takes her in-depth knowledge of the social media space and transforms it into the education and support all bloggers need. When she isn't blogging or working, you can find her chatting it up on Twitter and Facebook or searching for the bottom of her Pinterest page!
Kathy, aka Mama Kat, is a mom to three kids and the blogger behind, Mama's Losin' It. She was inspired to begin blogging back in 2007, not only because of her life-long love for writing, but also as a way to stay connected to her work experience as an English teacher. Kathy is particularly savvy at integrating humor and heart into her posts, as evidenced by her wildly successful Writer's Workshop. In order to participate in this weekly meme, bloggers select a topic from a series of writing prompts, create a post, and then link to Kathy's site in order to increase their own web traffic. When not working on her blog, Kathy keeps busy as the owner of a daycare business and as an Account Manager for Tap Influence.
Emily is an apron-wearing, camera-wielding, pilots wife and mother of 2 boys. She was born with a relentless desire to create and express herself through handmade items, photography, and cooking. She's and independent innovator, constantly looking for new ways to make or do things, and always aware of the inspiration she collects from the world around her. When she's not in her craft room or kitchen, you can find Emily traveling, playing her banjo, cleaning (it's an obsession!), or spending time with her family and friends. You can follow Emily's daily happenings on Twitter, Instagram, and Pinterest.