We invite you to get to know our Community Leads. These are the friendly faces who help to answer your questions, chat about blogging, and make you feel right at home! Learn more about them and check out their blogs.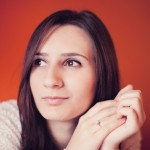 Alina is a Virginia wedding photographer based out of Lynchburg, VA. She has a passion for arts and design, and strives to express it through her work. She is creative at heart and loves nothing more than sharing her knowledge in photography with other Virginia wedding photographers on her blog each week. Alina loves being a new mom to her first-born and spending time with her husband who helps her run her businesses. Please feel free to follow her on: Facebook, Twitter, Instagram, Pinterest or Google+.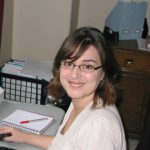 Alli is slightly distracted, mildly frazzled, always crazy busy with something, (even when she's doing nothing) and loving the adventure of marriage and motherhood!Hi there, As a recovering clutterbug she knows, first hand, what a struggle it can be to find harmony in the chaos. You can find her over at Scattered Squirrel, where she shares thoughts, tips and tricks, printables, ideas and inspirtation to help others find their own approach to organized living. When her boys aren't keeping her hopping you can connect with her Google+, Facebook, Pinterest, and Instagram.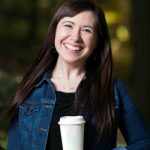 Amy, aka One Artsy Mama, is passionate about inspiring her online community by sharing honest inspiration for everyday life. On her blog you can find quick, affordable, and "do-able" projects including hand lettering, home decor, kids' crafts, jewelry, and more. Amy is the recipient of The Craftys' 2015 "Best Craft Blogger" award, as well as being voted the top Crafty Blogger of 2015 in the SwayyEm community. Recently, she released her third e-book, A Hand Lettered New Year. Amy is a perfectionist, a recovering English teacher, a ballroom dancer, and a Starbucks addict.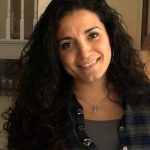 Cristina is a married, stay at home mother of two children. A new Etsy shop owner, she enjoys creating faith based and inspirational hand embroidered hoop art designs. In a past life, she was a blog + social media coach, providing just the right prescription to manage a bloggers social media image at Faithfully Social. When not stitching, you can find her on Instagram or blogging more tips and resources as a maker on her blog!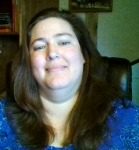 Crystal is an SC wife and homeschooling mother of three kids (2 boys and a girl.) Her and her family enjoy sharing their life experiences on Sharing Life's Moments so you can make the most of yours. They share many entertainment reviews in relation to movie, video game, and book reviews. You can also find many blogging tips and tricks on their Tidbits Thursday series.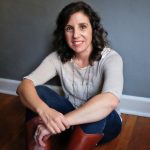 Dana traded a lucrative career in school counseling to stay at home and raise two brilliant and well-adjusted children. Now that they are a teenagers, she has time to write in between the sports practices and homework drama. In her head, Dana is the next great novelist, stand-up comic, fashionista, and interior decorator trapped in the body and life of a suburban mom. In reality, she writes whatever she wants at Kiss my List – humor, book reviews, diy fails, and random musings. Her tag line, "Wake up, Be Amazing, Repeat Daily," sums up her outlook on life. Whether she achieves that amazing-ness on a daily basis is another matter entirely. Find her on Facebook, Twitter, and Pinterest.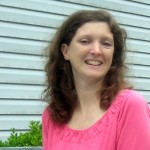 Deirdre writes/owns JDaniel4's Mom. After twenty years as a teacher in Northern Virginia, she became a stay at home mom of a wonderful little boy in upstate South Carolina. Deirdre can also be found on twitter as @jdaniel4smom and on her blog's Facebook page and Pinterest account.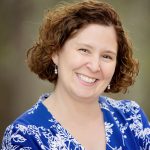 Gina has been blogging at MoneywiseMoms since 2008, sharing strategies to help busy moms balance the family budget. She is passionate about helping families get a healthy dinner on the table, have frugal fun, and pay off debt. Gina has three tweens (two are identical twins) and lives in Northern Virginia. To boost her blogging income, she hosts Twitter parties and does freelance writing. Find her on Facebook, Twitter, Pinterest and Instagram.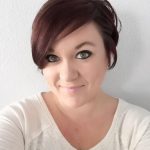 Holly is a self-described SoCal Mama with a Michigan heart. The mother of a blended family, she is passionate about normalizing step-mother and step-children relationships and bringing awareness to the ever growing blended family lifestyle. Holly is the creator of popular lifestyle blog OurHollyDays.com and writes for her local and regional newspapers as a recipe columnist. She is a lover of holidays and a stationery addict who is never without her trusty planner. Find Holly and her blended family on Instagram, Facebook, Twitter, Pinterest, and YouTube.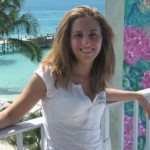 Janine is a certified professional middle school math teacher, who became a stay at home mom after having her second daughter.  Born and raised in NYC.  She is now a WAHM blogging at Janine's Confessions of A Mommyaholic, as well as running her own graphic design company at J9 Designs with two beautiful, zany, energetic daughters, husband, all while trying (key word) to keep it all in perspective to keep the days and nights, too a little bit brighter.  Connect with Janine also on Facebook, Twitter, Instagram, and Pinterest.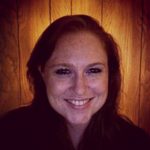 Jessica is a Professional Blogger with 12 years of experience, writing for both corporate blogs & startups. Last year she finally launched her own website & brand called alegriasmuse which means "a source of inspiration, encouraging you to find JOY in your pursuit of the life you've always dreamed". You can find out more about her or book yourself one of her popular Strategy Sessions with her on alegriasmuse.com, where she's "Helping Bloggers & Creative Entrepreneurs discover their Passion Niche then, how to launch a profitable online business within that niche and ROCK IT!!" She's currently preparing to launch a course geared toward newbie bloggers, called Blogging #101. You can watch her live most days on Periscope, sharing tips for Creative Entrepreneurs & Bloggers or you can reach out to her on Twitter, Facebook, Instagram, or Pinterest. Jessica was born & raised in Los Angeles and still resides there today, where she's likely performing or recording music, which is her other "Passion Niche".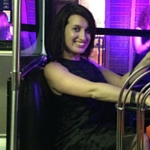 Julia is a married mom to a 5 year-old boy, a 2 month-old girl and white fluffy rescue dog. She started blogging after having her son and feeling very lost in new motherhood. She is a Jersey girl who once upon a time loudly sang Bon Jovi at every dive bar at the shore. Now she can be found pushing a stroller on the boardwalk and going to bed when she used to go out. You can find her at Wine In Mom, toasting motherhood, food, travel and fashion. You can follow her adventures on Facebook, Twitter and Instagram.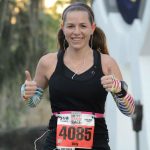 Katy blogs at Healthy Living in a Hectic World, where she also offers regular tips and tricks for bloggers who want to make more money, get more readers, expand their reach and have more fun! With a focus on social media and search engine optimization, Katy offers blog and social media consulting services for bloggers of all audience sizes. A multimedia producer for Growing Bolder, celebrating active lifestyles, Katy is also a runner, triathlete, cyclist and exercise junkie! As an AFAA-certified group fitness instructor, Katy leads PiYo Strength, Turbo Kick and other classes in Orlando, Florida when she's not spending time with her favorite little athlete: her daughter Audrey. Find her on Facebook, Twitter, Instagram and Pinterest.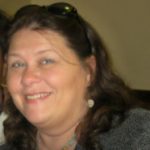 Kelly is a wife, mom of nearly-grown teens, and a full-time blogger. After living in Lima, Peru since 2004, she is uprooting her family to the US and looking forward to starting a whole new adventure. Kelly has been blogging since 2001, and now uses her blog The Take Action WAHM to help other stay at home moms figure out how to create successful, profitable blogs in the middle of their busy mom lives. You can always find Kelly on Facebook, Pinterest and Twitter.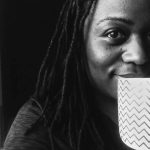 LaShawn is a mom,wife, photographer, writer, coffee addict and curator of the beauty in her everyday life. She loves to share her photos and tips for creating beautiful photos on her blog Everyday Eyecandy. You can find her as lashawnwiltz on Instgram sharing her everyday eyecandy and on Facebook and Twitter talking about it!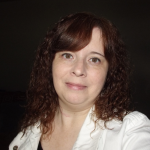 Laura resides in Pennsylvania with her husband and their 3 daughters. Laura is addicted to social media, online window shopping and all things minty. She's also a Pretty Little Liars addict and will probably need therapy when the series ends. Laura was a home business owner for over 7 years and left that income to become a full time blogger. She shares her tips on how she did it over at her blog The Mom Who…, where she also talks about parenthood, recipes, DIY, blogging tips, saving money and more. Connect with Laura on Facebook, Twitter, Instagram and Pinterest.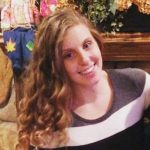 Morgan is a stay at home mom to 2 boys. She started her blog, Morgan Manages Mommyhood after she learned she was pregnant with her first son with absolutely zero experience with kids. She now uses her blog as a place to teach and inspire moms to simplify motherhood and make childhood enjoyable for everyone involved. You can catch her sharing parenting advice, easy recipes, DIYs and cleaning tips on her blog as well as on Pinterest, Twitter and Facebook. Follow her shenanigans with 2 messy boys on her Instagram.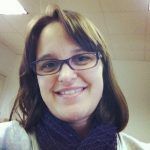 Rabia is the co-executive director and Chief Van Operator in the Lieber household. She works full time as an office administrator at a local university. In her "spare" time she keeps up with The Lieber Family blog, volunteers with a local non-profit and shuttles her three kids to their various activities. Married to her husband Ken since 2001, they work together to teach their children to pretend they have manners in public, appreciate all things Geek, and gracefully avoid public meltdowns (from the kids and themselves). You can follow her on social media here: Facebook, Twitter, Instagram, G+, and Pinterest.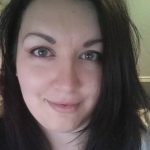 Rose is a frugal lifestyle blogger and creator of An Exercise in Frugality, where she writes about everything from recipes and crafts to DIY and money-saving tips. She's been a professional blogger since 2011 and enjoys helping her readers get more out of life while spending less. She is married to her best friend, Andrew (aka. Mr. Frugality) and they currently live in Oregon by way of New York and Minnesota. You can find Rose on Facebook, Twitter, Instagram and Pinterest where she curates all types of awesome wallet-friendly ideas.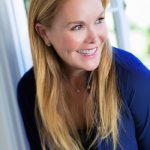 Rosemond is an LA based single mama to one awesome teenaged daughter. Her blog, RoundandRoundRosie  started as a blog about divorce, dating and single parenting. It's since grown to include fashion, lifestyle and anything about life after 40. Some of her favorite topics include body image, the joy of schlepping all your worldly belongings in Hefty trash bags post divorce, the horrors of dating when you have elbow fat and of course, cute shoes.  Her deeper mission is to be a hopeful voice for other women to rediscover their own passion and learn the power of their own voices. You can find her on Facebook, Pinterest, Twitter, and Instagram.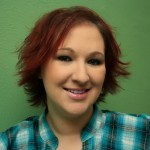 Sadie is a 20something blogger from St. Louis. She and her partner have 3 kids but she is NOT a mom blogger. Sadie loves to ruffle feathers with her rants, but evens them out with awesome (vegetarian) recipes, fitness motivation, and blogging tips.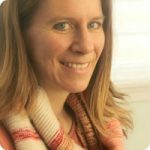 Sarah is a work-at-home mom to 4 rambunctious boys and the creator of Early Bird Mom, a popular mom blog focusing on organizing, budgeting, parenting, and more. She has a long history with the internet, starting out with a clunky webserver in 1995, a busy e-commerce site in 2003 and now pursuing her original passion – writing – on Early Bird Mom. She's married to her college sweetheart who she imported from Germany and thanks God every day for His grace and mercy. She loves to encourage other busy moms with simple, practical strategies and tips. Sarah lives in Pennsylvania but you can connect with her at Early Bird Mom, on Facebook, Pinterest, and Twitter.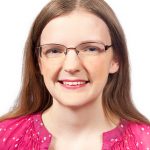 Sarah is a freelance writer, editor, crafter, blogger and mom living in Arkansas. She writes the knitting websites for About.com and CraftGossip.com as well as her own blog, Our Daily Craft, where she writes about crafting with and for kids, creativity for moms and other busy people, and creating the life you've always wanted. She's the author of three knitting books and is always looking for ways to craft a little more fun in her days. Her six-year-old daughter and geeky husband keep her busy and full of project ideas. Keep up with her on Facebook, Twitter, Instagram, or Pinterest.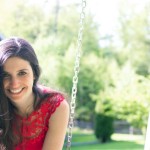 Tamara is a professional photographer, a mama of two, a writer/blogger and a nearly professional cookie taster. She has been known to be all four of those things at all hours of the day and night. She is a very proud contributor to the book, The Mother Of All Meltdowns. After two cross country moves, due to her intense Bi-Coastal Disorder, she lives with her husband, daughter and son in glorious western Massachusetts. She spends her spare time looking for moose, taking pictures of her kids, and maybe – just maybe – teaching them about photography. Her four-year-old daughter took this headshot. She can be found on Facebook, Twitter, Instagram, and Pinterest.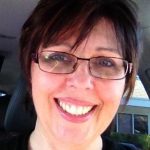 Tammi was born and raised in Northern California as have her four children. She has owned and operated an internet service company for 13 years with her husband, working as the company accountant and human resources manager. She started her handmade jewelry business, French Robin Designs, in 2012 to work out her creativity and started blogging at French Robin not long after. She loves everything creative, especially DIY furniture renovation projects, fashion, and jewelry. You can always find Tammi visiting on Twitter, Facebook, Pinterest, and Google+.