The most important part of running a blog is ensuring you have quality content on a regular basis. However, coming up with fresh content can be hard. There are times when we all have a case of bloggers block! This is when having guest posters can help you get fresh content on your blog and build relationships with other bloggers. There are lots of ways to find guest bloggers, you can ask for a guest blogger in our forum or follow some of the great tips below.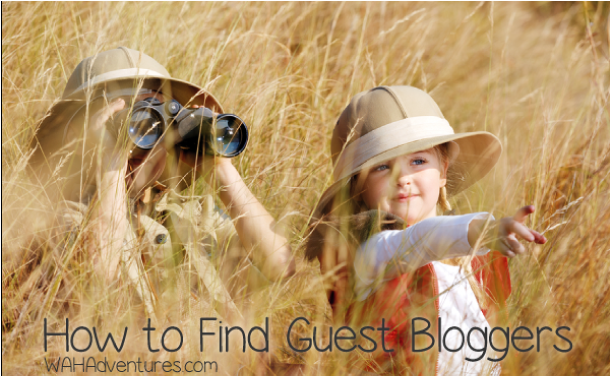 How to Find Guest Posters for Your Blog
If you have a blog, you know how important it is to provide quality content on a regular basis – but if you have other commitments as well, it can be difficult to write posts all the time. That's one of the reasons why it's good to have guest bloggers write posts for your website. But where do you find guest bloggers for your website? In this post, I'll discuss a few different places I've found guest bloggers for my blog.
Read the Full Post Here: How to Find Guest Posters for Your Blog