Last month our 31 days of writing prompts got such a positive response that we are doing it again in February. Our goal in 2014 is to help you keep your editorial calendar stocked with plenty of writing ideas!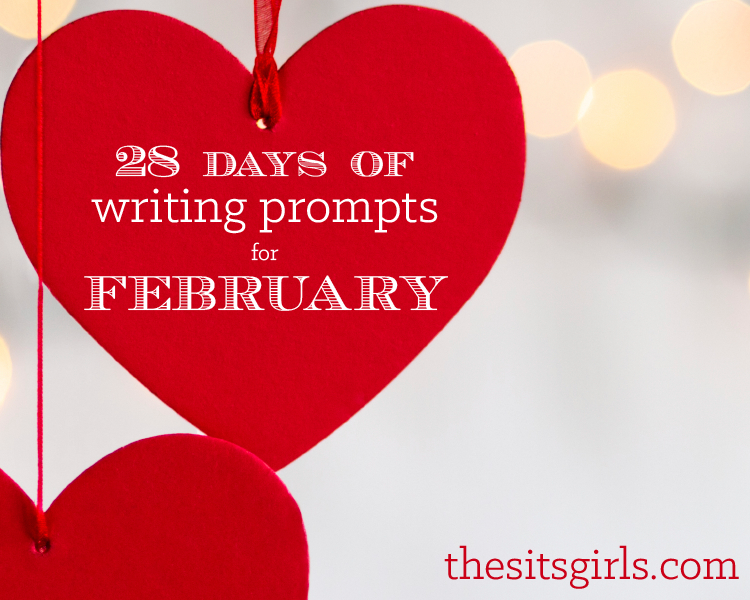 28 Days of Writing Prompts
Feel free to pick and choose which prompts work well for your site.
Update your readers on your 2014 goals. How are things going? Are you staying on track or facing some challenges?
Super Bowl Sunday! Are you watching the game and if so, who do want to win?
5 Valentine's Day date ideas
Your favorite Valentine's Day baked good
Your top 5 favorite books
Write a post inspired by this word: Love
At what age should children be allowed to use Facebook and how much parent involvement do they need?
How do you keep your children safe on the Internet?
What are you 5 favorite phone apps?
Describe your perfect Valentine's Day
Write a post inspired by this word: Family
If you could change one thing about yourself, what would it be?
Valentine's Day, what's the big deal? Shouldn't we celebrate love every day?
5 ways to make the most out of Google+
Love it or hate it, what's your view on politics?
If you could spend 1 hour with Justin Bieber, what advice would you give him?
Favorite 5 TV shows
5 tips to take the perfect photo
3 easy tips to save money on your grocery bill
What made you smile this week?
Have you ever been bullied? If so, how did you handle it?
What advice do you wish you would have received before having kids?
Your most embarrassing moment!
The Raiderettes are suing the Raiders because they claim they made less than $5 an hour. Do you believe NFL cheerleaders should be paid more money?
Your favorite high school moment
What song played during your first dance as husband and wife? Why did you choose that song?
Write a letter to your younger self
LOOKING FOR MORE POSTS SIMILAR TO THIS ONE?
Looking for more posts similar to our February Writing Prompts? Then be sure to click through the below links! Don't forget to head over to our forum to link up any of the writing prompts you blog about.