We are back with our Writing Prompts, and since it is February, we have 28 of them for you this month. Our goal is to help you keep your editorial calendar stocked with plenty of writing ideas.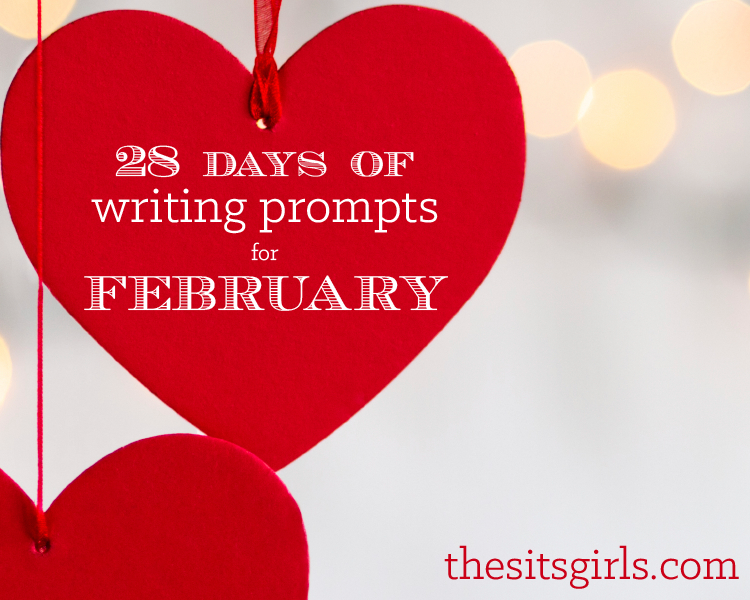 28 Days of Writing Prompts
Feel free to pick and choose which prompts work well for your blog.
Let's talk about your 2015 goals. Are you staying on track or facing some challenges? Are you making new goals for February?
Groundhog Day! Did you see your shadow when you walked outside this morning?
5 Valentine's Day date ideas for people on a budget.
Share the recipe for your favorite Valentine's Day baked good
Write a post inspired by this word: Family
Have you ever seen the movie An Affair To Remember? Share your top ten romantic movies. We want to see if any of our favorites makes your list.
When was the last time you said, "I love you."?
At what age should children be allowed to use social media, and how much parent involvement do they need?
Have you ever been bullied? If so, how did you handle it?
Write a short story that features an umbrella.
Describe your ideal friend – do you live up to this description in your friendships?
Do you have a favorite fairy tale? Why does that particular story speak to you?
Tell us your favorite thing about yourself.
Valentine's Day. Is it a big deal in your world – why or why not?
Share your 5 best tips for organization.
President's Day! Share something about your favorite president.
How do you save money on your grocery bill?
5 tips to take the perfect photo
Tell us a mysterious story. Or write a review of your favorite mystery book or movie.
What advice do you wish you would have received before having kids?
Your best chicken recipe
International World Thinking Day! What does it mean to you to empower girls and women?
Love it or hate it, what's your view on politics?
How do you cheer up a grouchy person?
What are you wearing today? Share your outfit and tell us about your personal style.
Tell us about your best middle school moment.
What song played during your first dance as husband and wife? Why did you choose that song?
Write a letter to your younger self. Be really honest.
Keep Reading And Keep Writing
Looking for more posts to help you jump start your writing? Then be sure to click through the below links!