We are back with our 30 Days of Writing Prompts.  Our goal is to help you keep your editorial calendar stocked with plenty of writing ideas!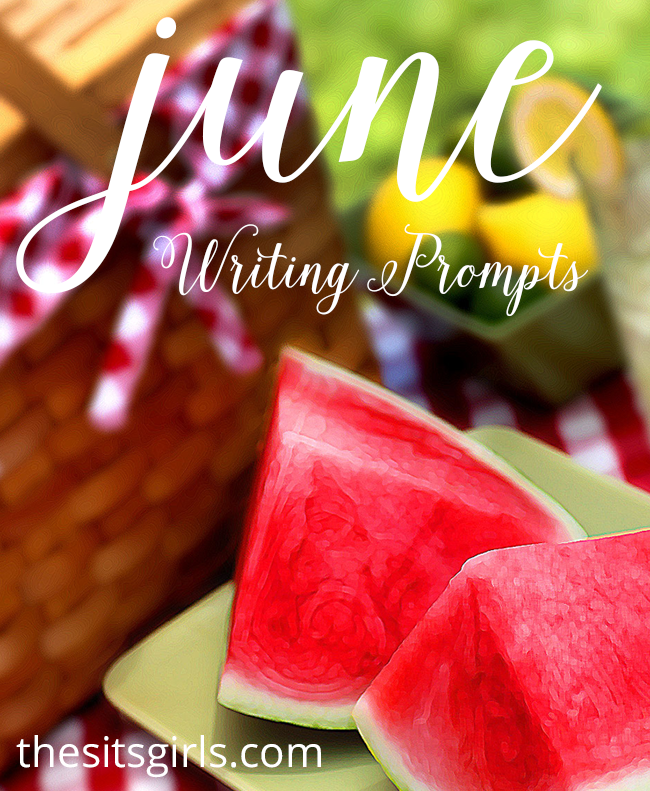 30 DAYS OF WRITING PROMPTS
Feel free to pick and choose which prompts work well for your site.
1. What are your goals for this month?
2. Share how a hard experience made you stronger or wiser.
3. Share your favorite craft that involves flowers or butterflies.
4. How do you save money?
5. National Doughnut Day! Will you be celebrating with homemade doughnuts or picking up a box at the store? Share your best doughnut story or recipe.
6. What is your favorite thing about yourself?
7. What is something you always take with you on vacation?
8. What are you looking forward to this summer?
9. Summer reading time! What books do you plan to read this summer?
10. Where do you go when you need solitude?
11. What is one thing you always splurge on?
12. What is the most important thing you learned from your grandparents?
13. What is your first memory?
14. Flip flops or bare feet? What does summer comfort look like in your world?
15. How do you beat the heat? Give us some ideas for cool summer fun.
16. Make a gratitude list.
17. When did you learn how to swim?
18. International Picnic Day! What is your best picnic recipe or story?
19. Write a letter to your younger self.
20. Does color change your mood?
21. Father's Day! What is your favorite memory of your dad?
22. Tell us about something you lost.
23. Tell us about something you found.
24. What are your five can't-miss blogs? Write about them, and share some link love.
25. How do you express your creativity?
26. Is there someone you need to forgive or something for which you would like forgiveness?
27. What did you do the summer after high school?
28. What is your favorite thing about social media?
29. Remember those long summer afternoons sitting outside with Sun In in your hair? Tell about your best (or worst!) hair moments.
30. Give us a taste of summer – either through a recipe, or a memory or story that expresses summer to you.
Keep Reading
Looking for more posts similar to our June Writing Prompts?