This post may contain affiliate links which may give us a commission at no additional cost to you. As an Amazon Associate we earn from qualifying purchases.
Recently, in my Ask the Expert discussion in The SITS Girls Forum, a fellow SITStah asked:
Could you suggest how to get rid of dark under eye circles? I get enough sleep (around 8 hours per day at least) so I doubt whether lack of sleep is a problem.
Understanding how to get rid of dark under eye circles is one of my big problems too. There are some days when I am running around that like a crazy person and I will catch a glimpse of myself in the mirror and wonder, 'Huh, how did I get two black eyes?'
Now, don't worry. I didn't get socked in the eye by a flying toys nor did I run into a door with my face.
Nope, my dark circles are just because I haven't gotten enough sleep, oh for the last seven years which is about the time my first child was born.
There are a lot of things that contribute to dark circles under the eyes, but there is really only one thing that causes it. And that is your genes. Yup, that is right, they are hereditary. So you can thank your mom and/or dad for those really dark circles and the puffiness.
Besides being hereditary, dark under eye circles are also thought to be caused by leaky capillaries under the eyes. It is normal for capillaries to be some what leaky. I am not talking like a leaking like a facet, but instead like one blood cell here and another there. When this happens, the body will brake down these cells and, by doing that, the red coloring turns bluish-black under the skin. This is also similar to what happens when you get a bruise but on a much, much smaller scale.
The skin around the eye is some of the thinnest skin on your body, so when blood leaks out of the capillaries from under the eye, the bluish-black color is more predominate and can be seen for a much longer time.
Now that being sad, there are things that can make dark circles and puffiness worse, such as lack of sleep and stress. Excessive caffeine and alcohol, or as a web site put it, 'hard living', can also worsen the effects.
I am sure that 'hard living' probably doesn't include being a mom, but, in my humble opinion, I think being mom totally makes those dark circles worse.
Unfortunately, there is no cure for dark under eye circles or eye puffiness, however, there are things you can do to improve your appearance.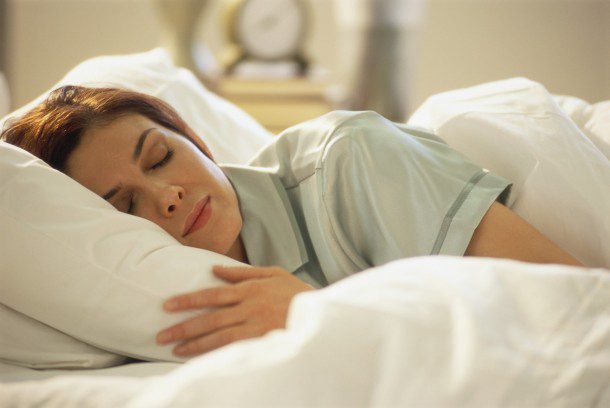 How to Get Rid of Dark Under Eye Circles
If you do an Internet search for remedies to get rid of dark under eye circles, the two things on the top of the list are get more sleep or consider eye fillers and laser treatments.
I don't know about you, but I get as much sleep as I can considering there are 4 small children in my house and a nosy cat. Our family budget also has no room in it for cosmetic surgery procedures so thankfully there are some products out there that can help with this problem.
For myself, I really like using the Garnier Skin Renew Anti-Puff Eye Roller. After using it consistently as directed for about three days, I noticed a real decrease in my dark circles and the puffiness of my eyes.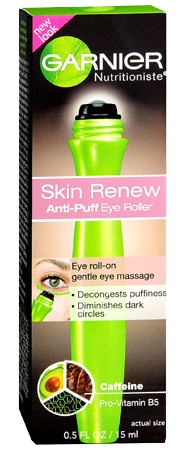 Now for other tricks and tips and products that people liked, I turned to Twitter for help. I asked, "What products/tips can you give me about getting rid of dark under eye circles?" and then let the answers roll in.
Here is what a few people had to say:
I've heard green tinted concealer works best!
Burts Bees Royal Jelly Eye Cream. Rarely need concealer
Wear dark sunglasses!
You know the half-dried out foundation stuck to the top of the bottle? I use that. Better than any concealer I've tried.
Eyedews. Check them out. Love them.
You can use concealer under the eye, just dab in…..
Bobbi Brown concealer!
Cold cucumbers.
Used cooled tea bags
Please note that I nor SITS were compensated to tell you about any of these products. I also can't guarantee that all of these recommendations will work for absolutely everyone; what works for some people might not work for others. But most of us are in the same boat and just want to get rid of those dark circles so anything is worth a try!
So now, I will ask you the same question: What tips or products do you know of that help get rid of those dreaded dark under eye circles?
Let's help our fellow SITStahs and make ourselves look more bright eyed!
More Ask the Expert Posts from Jen:
Interested in reading more health tips from me? Then check out what I have written for The SITS Girls previously. And don't forget that if you have a question you'd like to ask me, just head over to my group in the discussion forum and leave your question!