This post may contain affiliate links which may give us a commission at no additional cost to you. As an Amazon Associate we earn from qualifying purchases.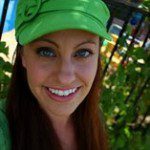 Hi there! It's me, Emily. I have someone I'd like to introduce you to. Her name is Trish and she blogs at The Kobialka Family. Trish's world is pretty consumed with all kids, but one of her outlets is gardening. Gardening is one of those things that I always had on my "things I want to do this spring" list, but I never really get around to it. I think it can be a bit intimidating to a beginner, someone like me who has never really plunged her hands into the soil to harvest the earth's bounty. Luckily, my very good friend is here to hold my hand and walk me step by step through the process. I love her idea of starting small, a great way of turning my desire into a reality.
I live where the tumbleweed roam in the low deserts of Arizona: brown, dusty, dry, and hot. Dust devils? Yeah, we had 'em. Lizards, roadrunners, rattlesnakes? Yup, those too. Rivers? We had one great big one, but only after a monsoon storm. Unfortunately, it was salt water—you couldn't drink it, but you could float in it like a boat! It didn't rain often, but we knew what umbrellas were for—keeping off the sun. When the temperature dropped to 65 degrees, we all got excited to wear our coat and mittens. When Arizonan's start a sentence with, "the grass is always greener…" it's usually true.
I may not be able to keep a hydrangea alive for my life in this arid desert air, but I can grow everything it takes to make salsa straight from the garden, roast asparagus the day I cut it down, eat my grapes straight from the vine (if my chickens don't get them first), or debate whether to eat the artichoke or wait for its majestic purple flower. Roses, irises, canna lilies, and koi ponds all thrive here.
Although I won't be tapping my own maple trees, I have a lemon tree, which has taught me one simple truth: When you grow lemons, you get to share lemonade.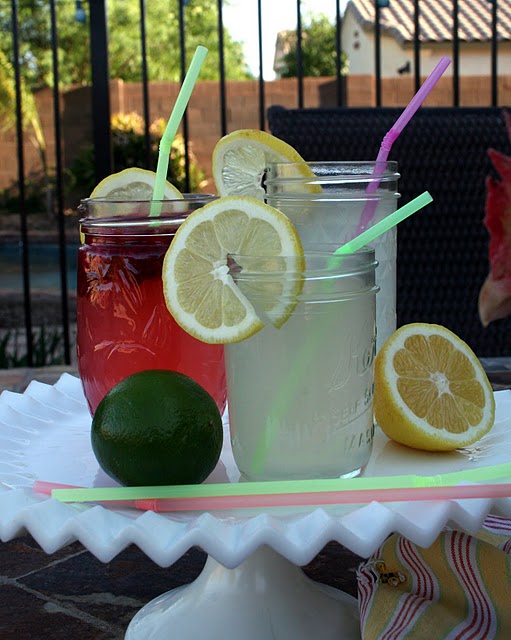 My point here is this—it doesn't matter how inhospitable your life or climate, there is room in it for a garden.
And now, without further ado, I give you a few things to get you started on your gardening journey. I'll be back with more soon, but this ought to give even the most timid of you a place to start from. Don't worry if it's brown right now—remember, that means the sky is blue. And if your ground is soppy wet now, you can start some seeds indoors for later! Whatever you do, I promise it will lift your spirits and make you feel great to see something grow from your own efforts. Pinky promise.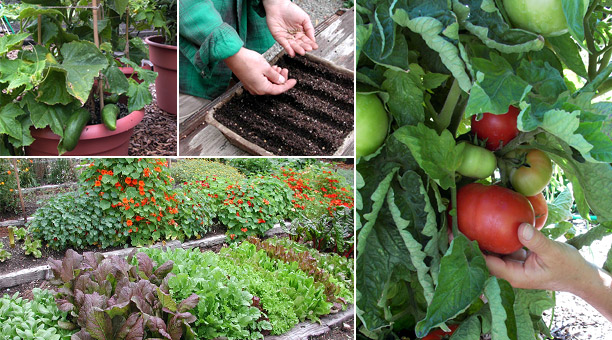 How To Get Ready To Garden:
Prepare your water
If you have a drip system, run it and check it for leaks, clogged drippers and missing pieces, especially if you have a dog like mine that thinks that water tastes better chewed out of a drip line. If you don't have a drip system or other irrigation, determine your means for watering and prepare it. Drip is an inexpensive and simple installation and I recommend it for anyone not living in a reliably rainy place that wants to still be able to go visit relatives (or Bermuda, as the case may be) for a week or two this summer.
Prepare your soil
Make sure your fall and winter crops that are finished producing are tilled under. You do not have to own a tiller. I don't have one and have never really had access to one (that worked). However, I am thinking of renting one (less than $20 at Home Depot) to make my life a little easier. Container gardeners, wash out your pots and fill them with fresh garden material. This would also be a good time to decide the age old question: "To be organic or not to be organic"… that is the question of fertilizer. I don't have any criticism one way or the other, I just want you in the garden. I will say this, though, as an organic gardener, organic is not the lazy-gardener's method. There is more time and work involved. So if you end up with low production and survival because you were low on time, then you get a round of applause, but nothing to show for it. So, if Miracle-Gro and insecticides and weed killer will save you enough time to make gardening an option, then don't feel guilty using them! I would rather you be a gardener than someone who wishes they had time to be a gardener.
Size Matters
Choose what you are going to grow this season based on how much time and space you have. You may only have time to grow a few potted plants, but even if you just grow a couple pots of tomatoes and strawberries, you are still a gardener. Whether you are planting a couple of herbs on your kitchen windowsill or ½ an acre of 40 different vegetables & flowers, the key is to not over extend your ability. You want your garden to be your joy. Overplanting causes feelings of failure and disappointment when we can't keep up with it; I'm speaking from experience! To plant more in less space, google square-foot gardening.|
Choose your crops
Are you going to grow lots of cucumbers and pickle enough for a 3 years supply? Or are you gonna plant 3 or 4 of your favorite veggies to enjoy fresh but not "put away" (can) any for the future. Make a decision. For excellent ideas as to when and what varieties to plant in your area, look up your local County Extension office. They'll be happy to help, and may even have example gardens to visit. Best of all—it's free!

All this talk about lemons has made me crave some Zingerade. I've left the recipe for you here.