This post may contain affiliate links which may give us a commission at no additional cost to you. As an Amazon Associate we earn from qualifying purchases.
As part of our on-going How To series, Nia from Chic Working Moms is here today to give us the down low on how to shop online effectively. I've long believed there is an art to shopping, and Nia is here to prove that point!
I've mastered the art of how to shop online and have the receipts to prove it (much to the DH's dismay). I know the retailers to avoid and the ones who've proved to be as consistent as momma's home cooking. Many people avoid online shopping because of the perceived hassle, but shopping on the Internet can prove to be a convenient and enjoyable experience if you follow some simple guidelines.
Online shopping is more popular than ever due to technology and 24 hour access. If you're pacing the house at 1 a.m. and decide to purchase a new pair of fab shoes, there are numerous options to view and compare all from the comfort of your own couch. Another great reason to shop online is that there's no temptation for impulse buys. It is perfect for the weak-willed consumer (like me).  There's an adequate amount time to rethink every purchase from the time you add it to your cart, enter the shipping/billing information and checkout, all without an overbearing sales associate breathing down your neck.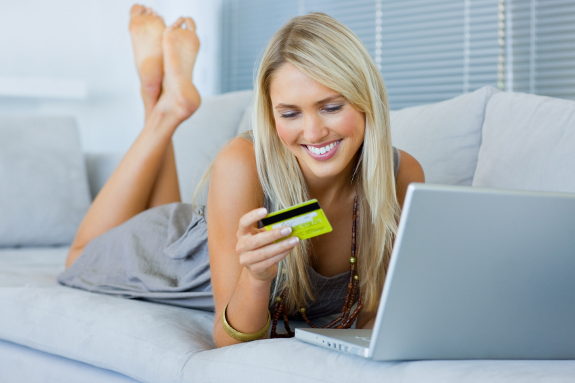 Today the options to shop online are endless and there are new online stores launching every day since entrepreneurs are wisely choosing to forgo the traditional brick and mortar route to keep overhead low in these tough economic times. The bright side is that there's something for everyone, if you're willing to look.
Whether you've been hesitant to shop online or you're a regular cyberspace customer, read my tips below to make your next virtual purchase a breeze.
1) Refer to the Sizing/Measuring Charts
Each retailer's items differ in size. This may help to avoid a future return/exchange. If you're unsure, you might want to skip it altogether. Also, if you've had negative experiences with fit from a particular designer, it's best you head to your nearest physical retail store, if applicable.
2) Research the Return and Exchange Policy
Does it come with a return label? This may seem petty, but when you've paid for shipping, and now have to pay to return for the unwanted item, you'll understand.
3) What's the Shipping Method?
This is important because if the postman leaves a package at the door and a signature isn't required it may not be there when you get home. If there is a "shipping instructions" box, let the retailer know if you'd prefer they leave in at a neighbor's house or on the patio, over the fence, etc.
4) Check Out the Material(s)
If you have allergies or simply have had bad experience with jersey, for instance, it's nice to know it before buying. Is it dry clean only? Don't forget to zoom, zoom and zoom some more for a detailed view. Zooming in has allowed me to see a hem that was less than flattering, therefore avoiding an unpleasant experience.
5) Read the Testimonials
If there's feedback, make sure to check out the rating and see what others have to say about the item itself, customer service and their overall experience. I'm positive this has saved me numerous returns. Sometimes you'll luck out and find pictures that people have taken of the purchase. For example, I found a patio set online and there were several pictures which ultimately helped me make a more informed decision.
6) Avoid Unmentionables
This one is tricky and totally a personal decision. I refuse to purchase undergarments or swimsuits online. I find that it can be awkward to return some of these items so I'd just rather not bother.
There are several reasons people avoid logging in and checking out. There's a stigma of being unsafe due to security violations although I've found physical stores to have just as much theft and fraudulent activity. People also dislike the inconvenience of having to return a failed purchase and lack of face to face interaction to show dissatisfaction. Hopefully, a discerning eye and a little research might just help you quell those inner doubts.
Now where's my credit card?
About the Author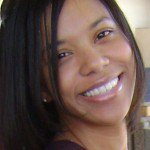 Nia Hughes is a commercial real estate manager, wife, mother and new blogger trying to balance it all one day at a time. A journalist in her past life (college), she is returning to her passion as a writer on her blog Chic Working Moms where she writes on topics such as work/life balance, fashion, food and everything in between. Nia is also actively developing her career as a freelance writer. In her spare time you'll find her balancing her daughter, Zoe, in one arm and a heap of clothes and coffee in the other.
More On How To Shop Online
If you're looking to put these online shopping tips to use asap, then check out these posts. They're the perfect solution to get you and your credit card moving!
If you would like to guest post as part of our "how to" post series, simply send your post to [email protected] and we'll get you added to our queue.  All post titles need to start with the phrase…How To. In other words, your job is to teach our readers something about what you know. Your topic could be informative, serious, funny, entertaining, whatever. The choice is yours.
Let us drive more eyes to what you have to say!  Learn everything you need to know about participating in our How To series by reading this post.