This post may contain affiliate links which may give us a commission at no additional cost to you. As an Amazon Associate we earn from qualifying purchases.
Ever been at your wit's end, completely unsure what to do about your toddler's temper tantrums? Of course you have. And so has every other mother on the planet.
Please join me in welcoming Jeanette from Craftwhack.com to The SITS Girls today. She's giving a step-by-step overview of how to survive your 2 year old's temper tantrum. It is advice we all need at some point!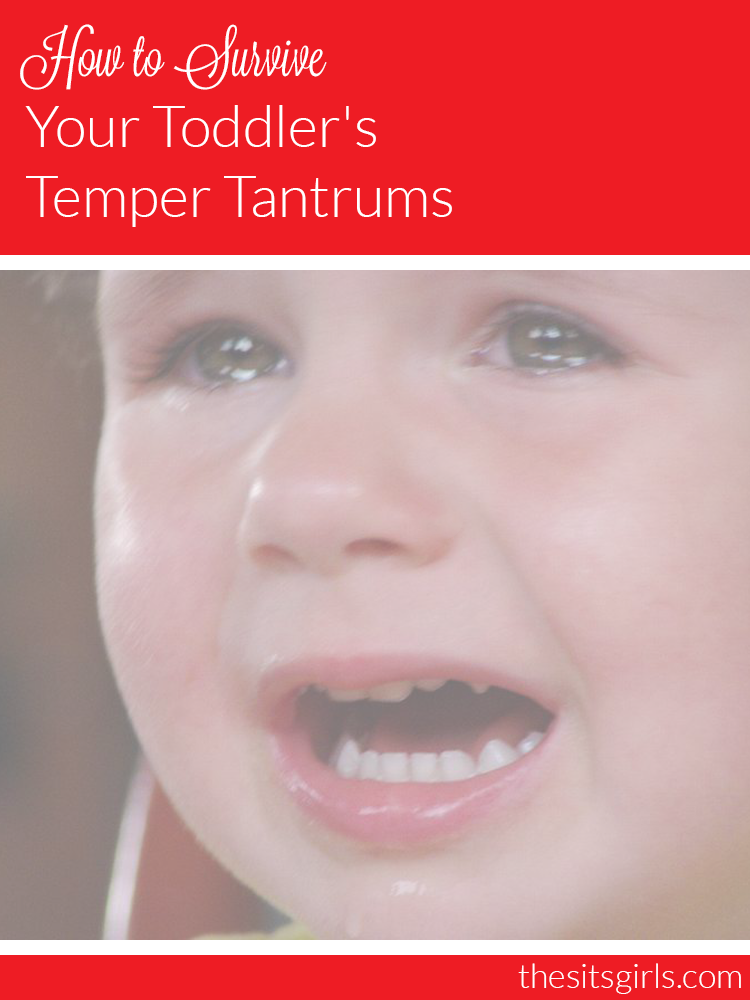 Temper Tantrums: A Survival Guide
Morning begins. You wake up to a smiley little angelic boy who nuzzles into your neck and lets you change his diaper with nary a peep.
Five minutes later. Living Room. Little angel goes berserk for seemingly no reason- complete with arching back, high-pitched, ear shattering screams, and poundy-footed floor writhes.
Congratulations, your child is 2. Since I am currently experiencing this with my second child, I am an expert in temper tantrums. Here I have compiled for you, free of charge, my guide to gracefully weathering fits of epic proportion.
First off, you must remain calm. And not the fake, angry-smiling, low/tense voice calm. You must Zen yourself out during a temper tantrum. This entails regarding your child as scientific subject matter- fascinating and worthy of observation from a safe distance.
Notice the interesting shapes his body makes whilst contorted. Does he meet your gaze from time to time or is he unaware of any other presence, consumed by his present displeasure?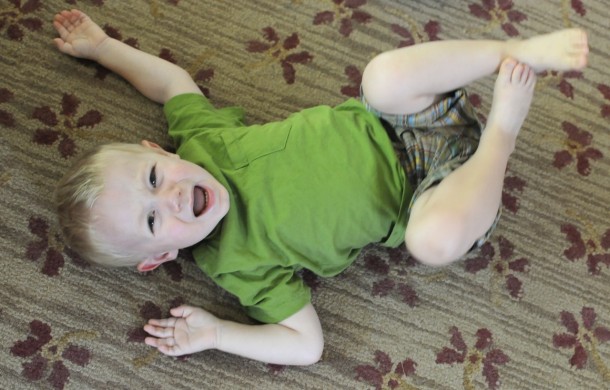 At this point you may be tempted to try to help the subject to calm down- you may want to hold him or engage in upbeat conversation about trains or Elmo. Don't. The subject will require further cooling off time and will respond unfavorably to any attempts of pacification.
Your job now is merely to continue to observe, while providing a safe environment for flailing purposes. Try to enjoy the expressiveness of this time with your child. The noises that emanate from his wide open pie hole can be beautiful and exotic.
In fact, you may choose to consider this your "alone time" for the day. Perhaps you can catch up on some mental meal planning, or take a few deep, cleansing breaths. Go ahead! You deserve it.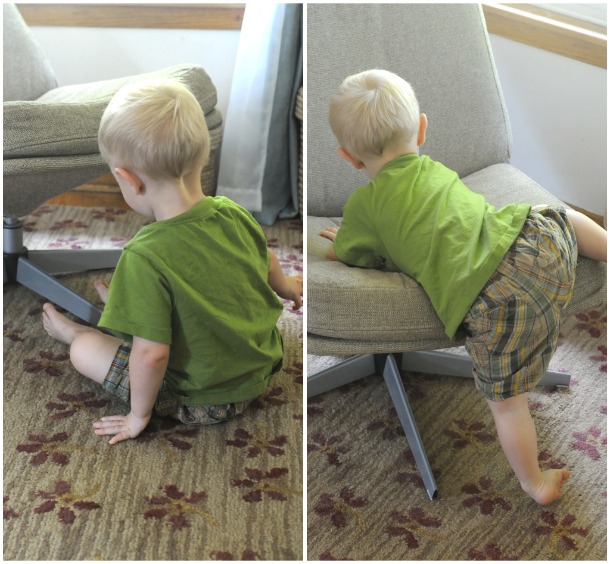 Presently, the little beast's attention may be diverted by an accidentally kicked toy or piece of furniture. He may even momentarily stop shrieking and peek at the object- perhaps even fully turn his attention to the object for a good few minutes.
This is when you can spring into action! Join the subject in exploring the newly discovered item, and with any luck, he will forget that he was upset.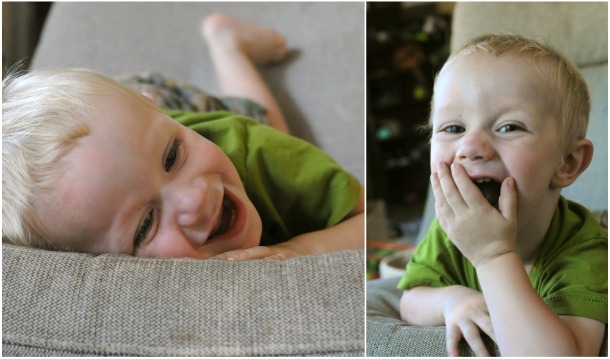 Bingo! After some wiping away of tears and liqui-boogers, a smile may emerge on his little face, and at this point, you may dissolve into tears. Or, if you are not premenstrual, you can embrace the relief you feel. At least until right after naptime.
About the Author
Jeanette Nyberg writes the blog Craftwhack.com and is trying to find some way to crawl inside of her computer and live there. In the meantime, she owns 1 husband, 2 kids, 2 step kids, and 1 ancient canine, with whom she shares many laughs.
More From Our How To Series
Check out some of the posts our SITStahs have published previously!