This post may contain affiliate links which may give us a commission at no additional cost to you. As an Amazon Associate we earn from qualifying purchases.
As a follow up to Tuesday's post on Internet safety I decided to bring in advice from a professional. Keith Dunn is a detective turned internet safety expert who conducts seminars for teachers, parents, and students to navigate the technology in the lives of children. He has amazing energy with kids as well as years of experience in the law enforcement. Keith has been training the community about online safety since 1999!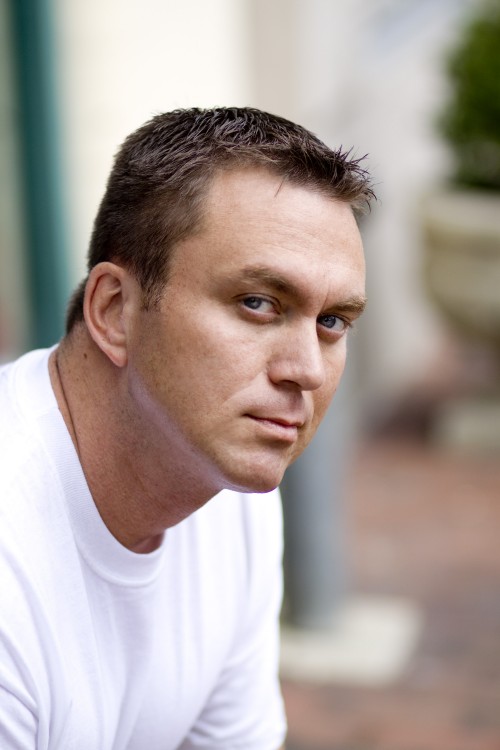 I caught up with Keith to ask him about what we can do as parents to be safer online in an effort to protect our families.  Here is what he had to say:
How common is it that somebody is targeted online and harassed or stalked?
Since there are sexual predators online 24 hour a day 7 days a week and 365 days per year, I can say that 1 out of every 5 people, especially kids and teens, are targeted or stalked online. I am just going by what I have seen and learned through the National Center for Missing and Exploited Children and the FBI during my time as a detective for the National Internet Crimes Against Children Task Force.
What can I do if I feel like I'm being cyber stalked or bullied? Who can help me?
It really depends on the type of stalking or bullying that is going on. My recommendation is that if you are an adult, then find someone who is in the law enforcement field and let them know what is going on. If it is not that serious of a problem, but just annoying, have the law enforcement officer e-mail the subject on your behalf.
If the constant harassment continues, then notify your law enforcement agency and file harassment compliant. The cyber tip line at NCMEC.org can help you find the appropriate agency to contact. My recommendation if it is serious is to DOCUMENT EVERYTHING. Install a monitoring program on you or your child's computer and log every comment that they are saying.
If you are being bullied on Facebook or any other social networking website, then notify them of the harassment immediately. If the stalking, harassment or cyber bullying is about killing you, or hurting you or your family, and you feel that you could be in eminent danger, then notify the local police department, district attorney's office or your nearest FBI field offices.  If that fails, then contact the NCMEC.org and they will be able to give you some good solid advice.
Every stalking and cyber bullying case is different and requires individualized attention.
If I began my blog two years ago and have included my first and last name throughout the posts, is it too late to change?
This is a hard one. If you already put your name on the internet, then it is on there forever. The greatest line in the movie "The Social Network" is that the internet isn't written in pencil, it is written in ink. Even after you delete a post; it will always be somewhere, even if it is 50 Google pages down. Your best bet if you want to take back anything you have put online or want to make sure that no one else posted anything else negative about you go to Reputation Defender.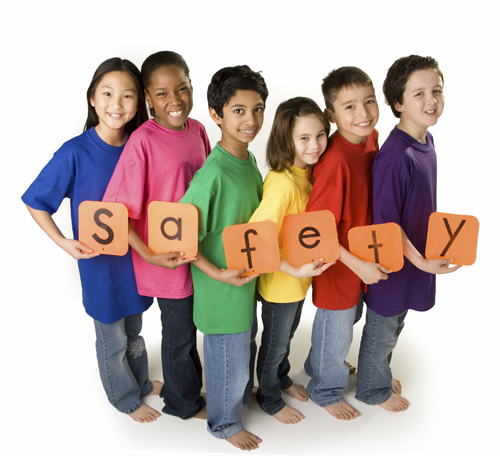 What are three big no-nos that you see most often?
Young girls posting provocative images online. Talking or sharing private information with someone you just met online or that you don't really know yet. The biggest thing I see is that since people feel anonymous, they do whatever they want online without thinking. If something scary ever happens, they feel like it is there fault and don't report the incident or they let it get out of control.
What are three things parents can do today to make their websites safer?
Install a monitoring program like eBlaster. Keep the computer in a common area of your home for the whole family to use. If you have small children, introduce them to a social networking website like Yoursphere, which is child and kid friendly. Just think before you post. Teach your kids and family to imagine that they are sitting outside on the sidewalk online and everyone that walks by can see what they are doing. Everything they say can be seen by the WHOLE WORLD.
Much of your expertise is helping kids to be smarter about their online experiences, what can we do as parents to create a safer online experience for our kids?
The biggest thing you can do is communicate openly with your child. I would get contacted by about 300 sexual predators every single month. I have interviewed about 50 girls between the ages of 11-16 and every single one of them said that they would meet someone offline that they met online if they felt safe or were with friends and it was in a public place. Please tell your kids that it is NOT okay EVER to meet someone offline unless it is with mom and dad or a guardian.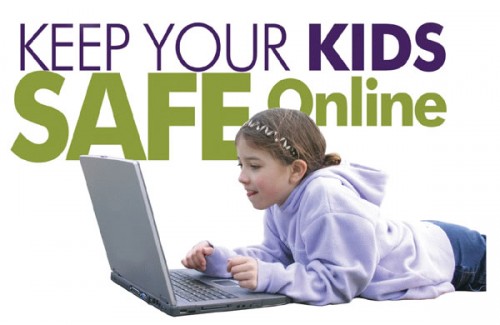 Is it true that there is no way to truly remain anonymous or untrackable on the Internet and that if someone wants to find me bad enough they will?
This is 100% correct. If someone wants to find you, they will. I have arrested guys that have become so obsessed with someone online that they would spend any amount of money and do whatever they needed to just to catch one glimpse of who they became obsessed with.
Tech's will deny this comment and say that there are tons of programs out there to hide your identity, but in today's cyber world, everyone has something personal about them on the Internet, even if they didn't put it there themselves. Do me a favor…..go Google yourself and spend a nice chuck of time searching through the pages. I promise that you will eventually find your name associated with some organization, even if you don't have Internet access yourself.
Many of us post pictures of our kids online. What is your stance on this?
If you are posting photos of your kids online make sure that they are appropriate pictures. Make sure you right click protect them so that no one can right click and save them.
Is there anything we should all know about Internet safety that you think most don't think about?
No, I think we covered it with all of your great questions. Let me just remind you that the Internet is written in ink, not pencil. Remember that your online life needs to be the same life you live off line.
Thank you so much Keith for your insight! Such a great message to spread and really so much for us to learn. Just take a look at this guy in action!:
You can connect with Keith on Twitter and Facebook for more great advice!