This post may contain affiliate links which may give us a commission at no additional cost to you. As an Amazon Associate we earn from qualifying purchases.
Jen from Buried with Children is back today as part of our Ask the Expert series. She's reporting on the latest on car seat safety and how it could have an immediate impact on your family. Read on to understand how the guidelines have changed…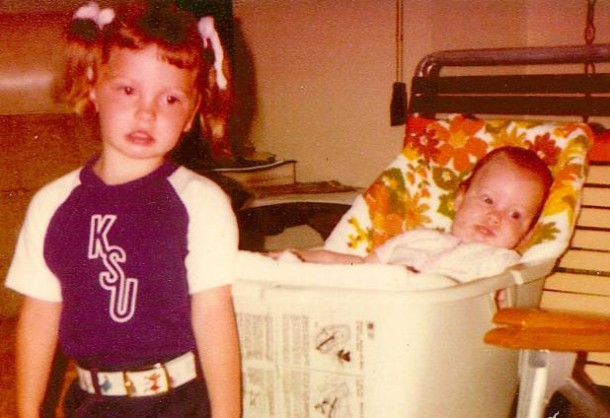 When my husband was an infant, his parents placed him in a box in the back seat of their family car to travel with them from Indiana to Kentucky. Why? He was too little to be buckled into a seat belt.  In order to keep him safe, a box was the next best thing.
When I was a kid, my parents placed a mattress in the back of our van during a road-trip from Michigan to Florida for a family vacation to Disneyland. Me and my two siblings slept on that mattress, played back there, and watched movies on a rigged up TV and VCR to pass the hours of travel.
None of us wore a seat belt.
How times have changed since those days!  As parents today, we would never consider letting our kids in a moving vehicle without a seat belt on. But its not just a seat belt anymore.  Nowadays, its putting an infant in an infant carrier, a toddler in a car seat and a young child in a booster seat.
According to the National Center for Injury Prevention and Control Centers for Disease, the number one killer of children in the US is a car accident.
This is a startling fact considering all the time that we spend in our cars. I don't know about you but much of my day as a parent is spent getting my kids to and from places. One kid needs to be picked up from school and another has swimming lessons and another has play date with a friend. And playing 'mom taxi' is going to get worse as the kids get older.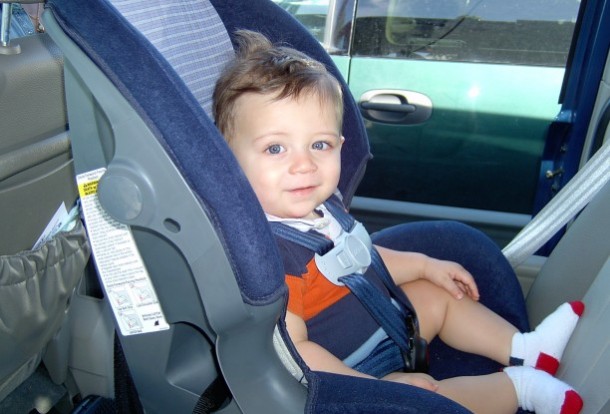 Child transportation has to be done but it is really sobering to know that just being in a car puts my kids at a serious health risk. This is probably one of the reasons the American Academy of Pediatrics recently released new guidelines for children and car seats.
Children should now stay rear facing in their car seats until the age of two or until they reach the maximum weight and height recommended by the car seat manufacturer.

Children should use a booster seat until they are 4 feet, 9 inches tall, which usually occurs between the ages of 8 and 12.
Children should not be allowed to ride in the front seat of a car until they reach age 13.
The previous guideline for turning a child forward facing was 1 year of age or 20 pounds, but the guideline changed because research showed that in an accident a child's head, neck and back were better supported in the rear facing position therefore causing less injury and death.
The AAP recommends a booster seat for children under 4 feet, 9 inches because, without a booster seat, the seat belt actually doesn't fit the child properly. It is too high on the child's body and cuts across the neck. In an accident, the very thing meant to keep a child safe could actually cause more harm due to strangulation or poor fit.
Children older than 13 can ride in the front seat because they are thought to be big enough in size to withstand the force of an air bag without fear of suffocation or other serious injury.
For many families, these guidelines will mean big changes. Children that were out of booster seats, i.e., tweens, should continue utilizing them, and toddlers who now are forward facing should be turned back to rear facing.
As of now, these are just guidelines, the laws have not changed. If you want to know what the requirements are in your state, check out DVM.org and research car seat laws.
So, the choice is yours.  Will you follow these new guidelines? Perhaps a discussion with your child's pediatrician is in order?
If you have a question you'd like Jen to answer, head over to the forum and ask!