This post may contain affiliate links which may give us a commission at no additional cost to you. As an Amazon Associate we earn from qualifying purchases.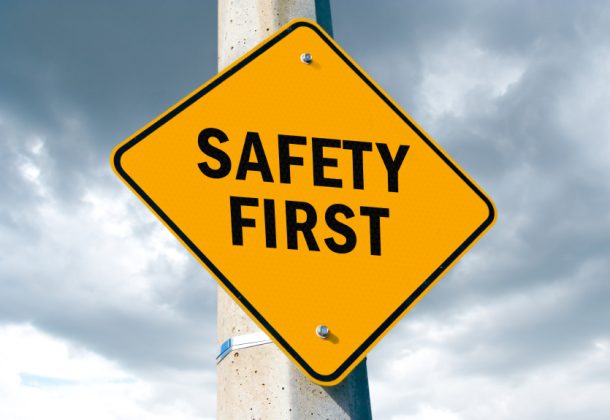 Most of us joined the blogging community on a whim. In my case, I stumbled onto a friend's blog, saw a shiny "Create New" Blogger button in the upper right hand corner, clicked it and quickly entered all my information. Little thought was given to the privacy settings on that first day. I simply added my information, created a URL that contained my last name, and slapped a title in place.
I didn't think about who would be reading my blog or how it would be accessed. I didn't think about whether my kids would care if their names and pictures were displayed on my blog when they got older. I didn't think about how displaying information about them might affect them down the road in terms of teasing or job hunting. I didn't ask friends or family permission to call them by name.
I just started a blog.
Online safety is something that should have been at the forefront of my mind. Even the friends we meet online are not always who we think they are.
I implemented a few changes in those early days that I'm relieved about now, but still grapple with whether or not I've done enough. I learned the hard way that being careless with the photos I post is all the ammunition an online stalker might need to target me.
Some argue that this whole online safety thing has been taken too far and that it's over the top for us to be so paranoid about it. We see celebrities and their children and the exact locations of their homes splattered across magazines all the time. You don't see book authors coming up with nicknames for themselves and their children when they publish their novels. Furthermore, it has been argued that while there may be predators online, the likelihood of being targeted by someone locally who perhaps runs into you at a playground or restaurant, is actually higher.
The truth is, if you have a presence online, you will never be 100% hidden from the rest of the world. Your information is out there. Anyone crazy enough to track you down will likely find the means to do so. My theory is that if we make this information as difficult as possible to find we reduce the likelihood of any unwanted contact from an online presence.
Jessica Gottlieb has spoken brilliantly on the topic of online safety at Bloggy Boot Camp and has generously shared part of her presentation with all of us, as well as pinpoints five things we can do today to protect our privacy. I recommend learning as much as you can about protecting yourself online, but my number one piece of advice is to simply be mindful.
Be mindful about who you are writing about. Be mindful about where you register your personal information. Be mindful about how the things you write might follow it's subjects. There is no right or wrong way to blog, but taking the time to consider and make choices that you feel fit your comfort level will help you avoid future regrets.
What do you do to maintain privacy online?