This post may contain affiliate links which may give us a commission at no additional cost to you. As an Amazon Associate we earn from qualifying purchases.
Last year, one of my main goals was to start saving more. I didn't have a set amount in mind, because let's be honest, some months are harder than others. But I knew if I could aim to save $150 a month, we would call that a win. Well, it is as if the TikTok gods knew what I was thinking because I happened to come across a savings challenge that has become life-changing!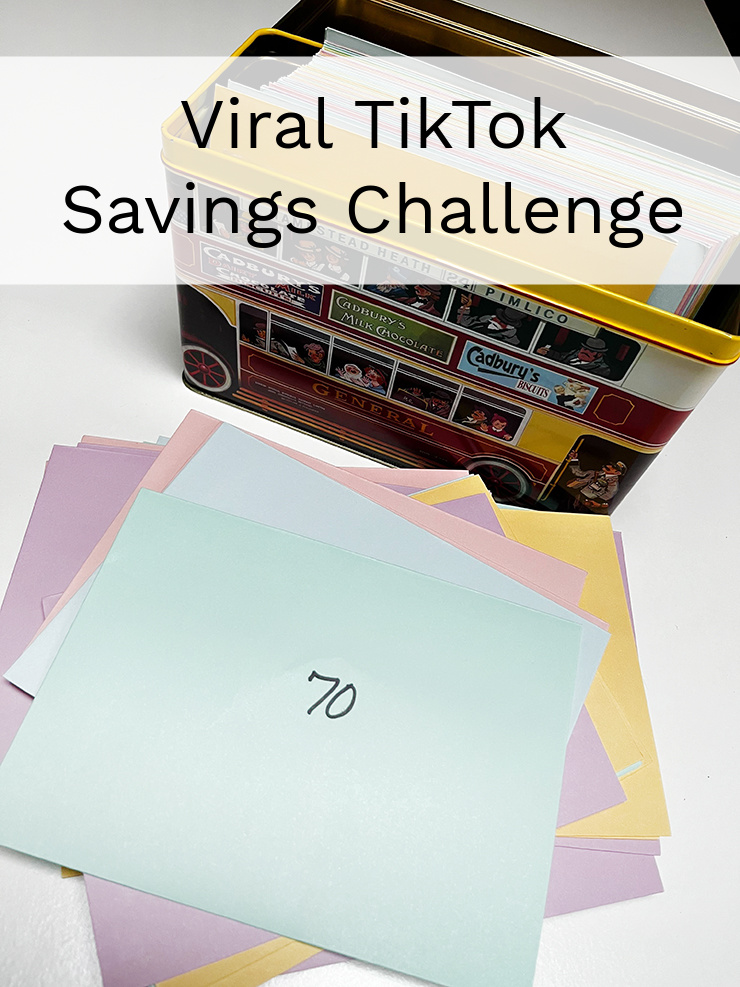 TikTok Savings Challenge
Materials needed:
All you need to do to get started is to buy 100 envelopes, a cute tin/box that fits the envelopes, and a permanent marker.
You will then label the envelopes from 1 to 100, shuffle them up, and add them to your tin/box. I checked out my local Goodwill and found a vintage Cadbury tin that fit my larger envelopes.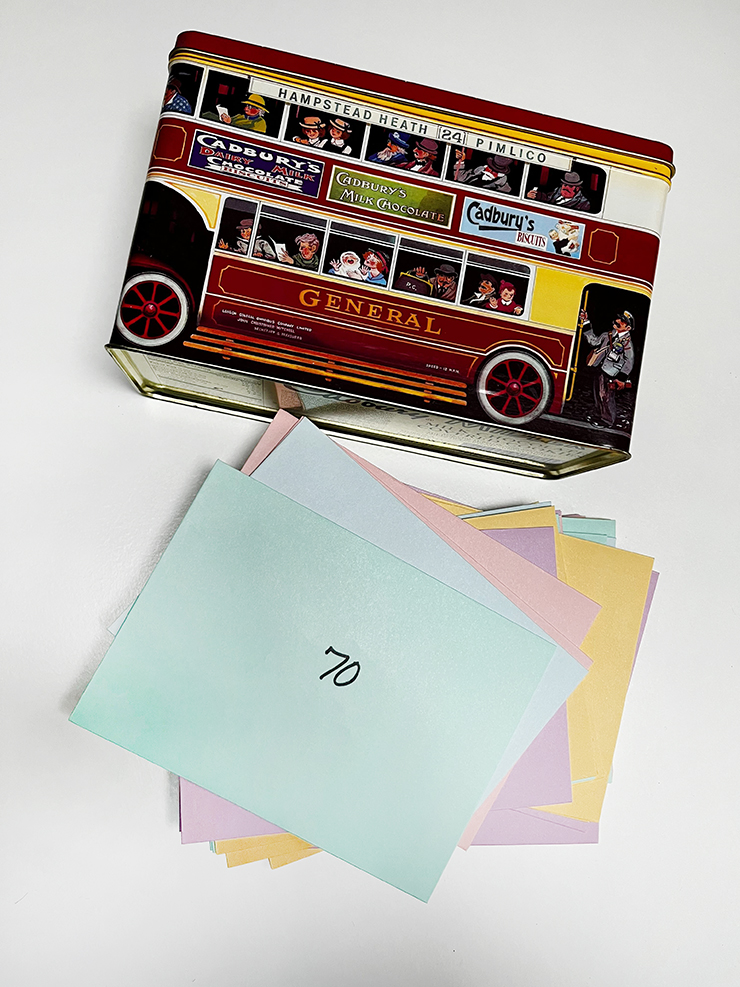 Now comes the fun part, you randomly select an envelope, and whatever number is on the front is the total amount of money you put in it.
I place the money-filled envelopes in the back. You could also place a sticker on the front of the envelopes that are filled with money to keep them separated.
It has honestly, been such an easy way to save some extra money throughout the year. Once you have filled out all of the envelopes you'll end up with around $5,000!
Will you give this money-saving challenge a try this year?