This post may contain affiliate links which may give us a commission at no additional cost to you. As an Amazon Associate we earn from qualifying purchases.
Summer always starts with the best of intentions for parents of school aged children. The kids get to sleep in a bit, we no longer need to hustle around packing lunches and searching for missing shoes. The sunny days inspire us to make plans for vacations and day trips, we consider day camps for kids, but ultimately the kids are bound to whisper (or yell, or whine) those two dreaded words, "I'm bored." Well not on our watch! We've put together a list of some of our favorite summer fun kits you can keep in your secret boredom buster arsenal to fight boredom when it hits.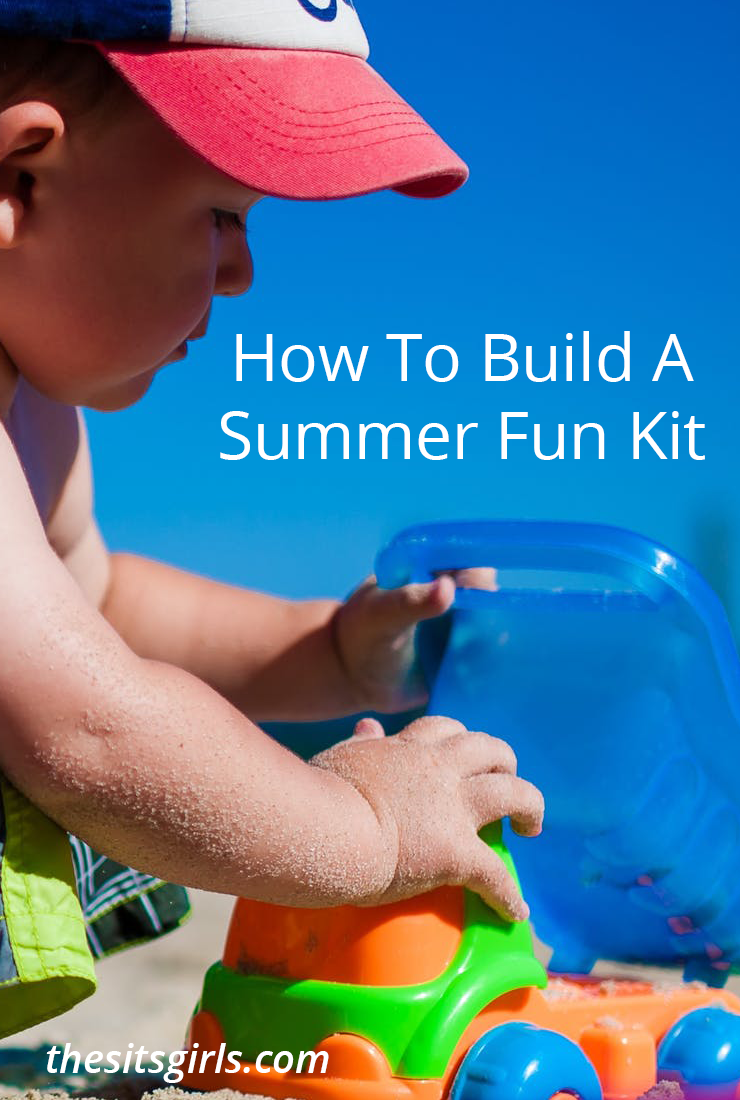 Summer Fun Kits
Note: this post contains affiliate links which may give us a commission at no additional cost to you.
Slime continues to thrill kids around the globe. Kits like this have everything your kids need to make a variety of slime and even comes with glitter, floam beads, food coloring, and containers for each slime they make! And no need to purchase glue! This slime comes pre-made, and you only need to combine the additional accessories for the desired results.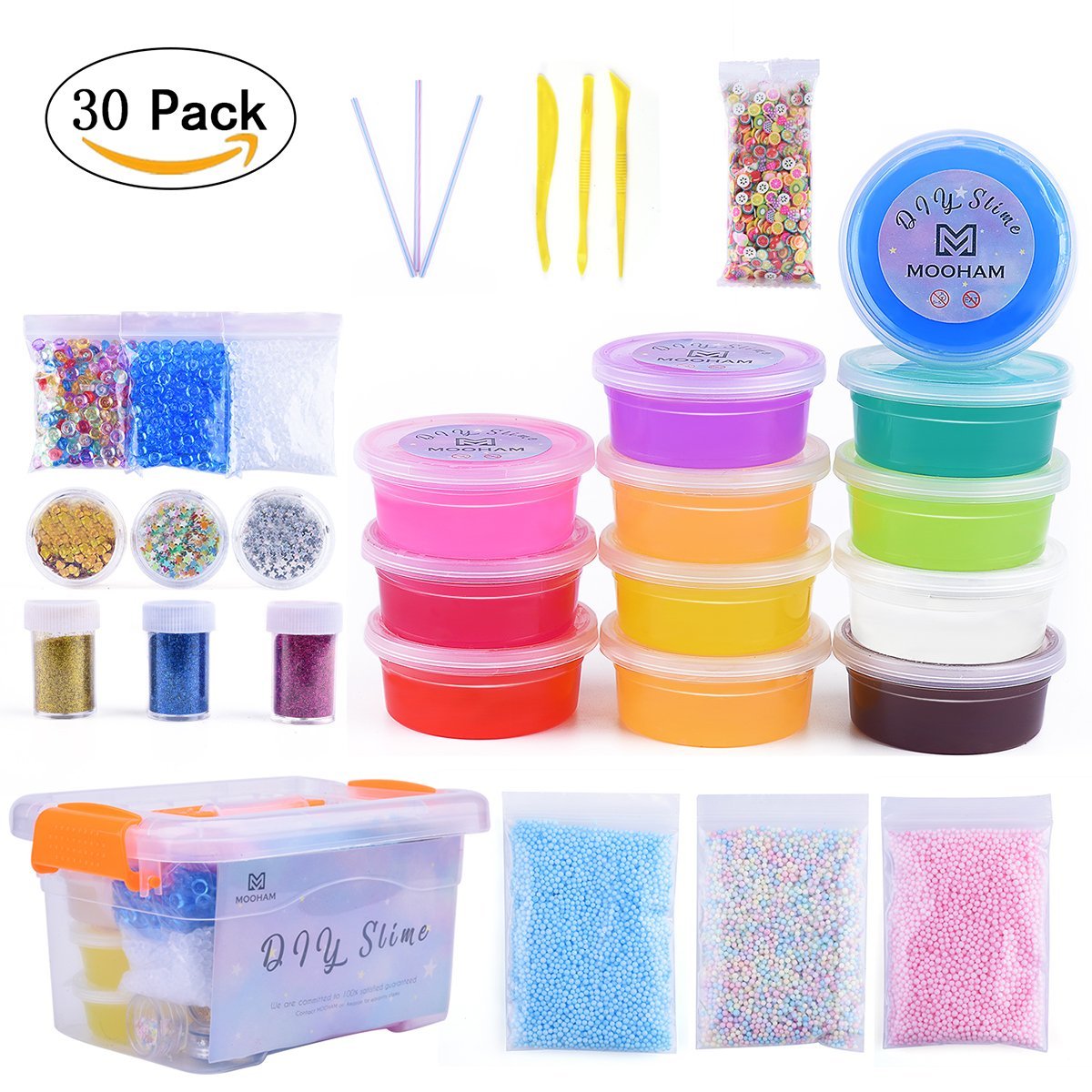 Clay kits for kids are the coolest! This kit includes an entire book filled with 60+ pages of step by step instructions to help your kids create over 35 of the most adorable clay charm figurines. You get 9 colors of clay, a charm bracelet, a clay shaping tool, glaze with a brush applicator, jump rings, charm loops, and a display stand! There is even a glitter version of the same kit. Prefer air dry clay instead of oven baked? The kids can try that, too!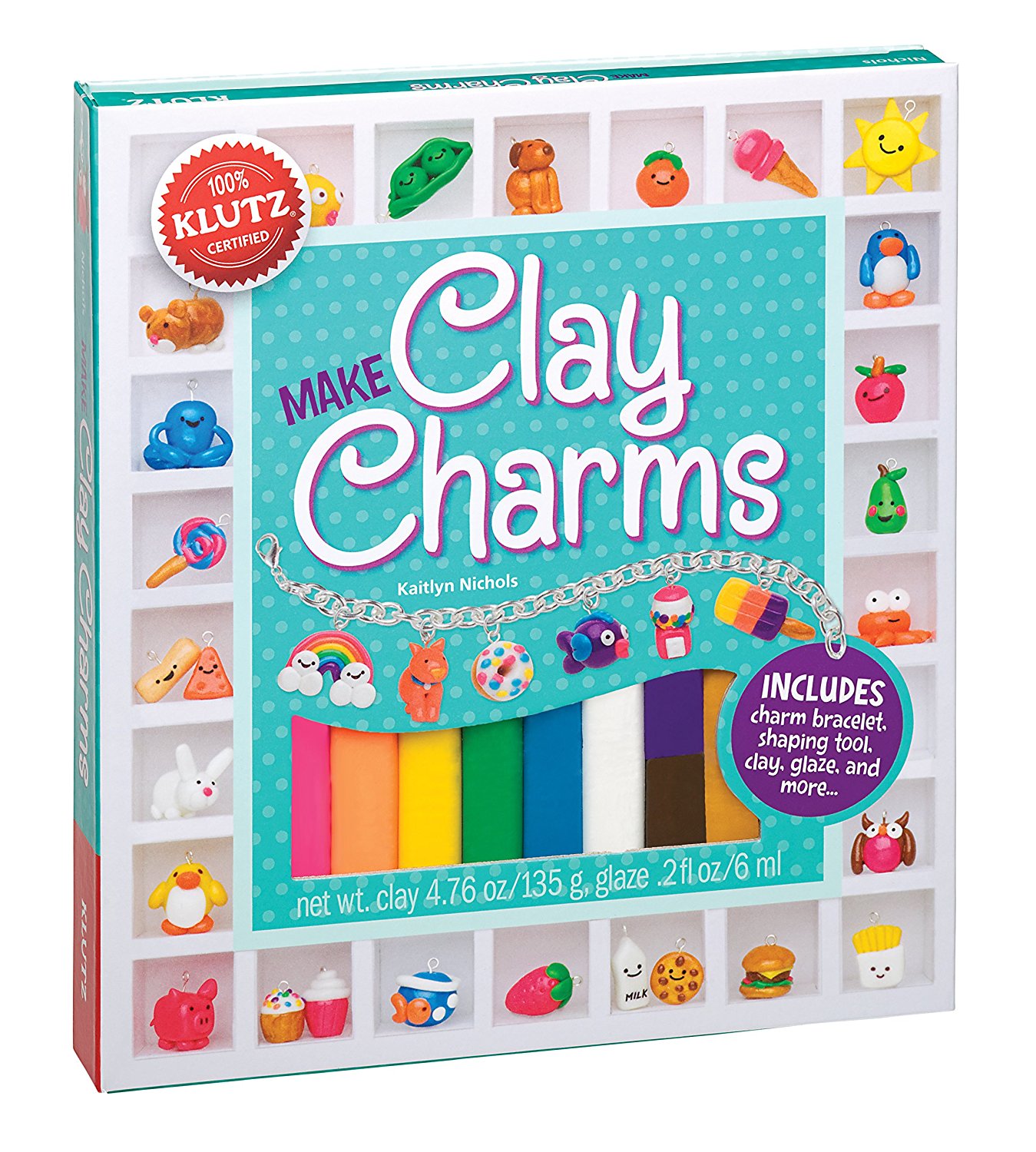 If you've never tie-dyed a shirt with your kids, it's definitely a fun activity you don't want to miss out on. The process is extremely easy, and the results are always fun. Every project is unique! Don't forget to order white t-shirts, too!
These tiny dollhouses are perfect for older kids who can work with tiny pieces and want to take their time on a fun project. They come complete with step by step instructions that walk you through how to construct the dollhouse right down to the wallpaper and they even have LED lights you can hook up to give the mini dollhouse a realistic feel!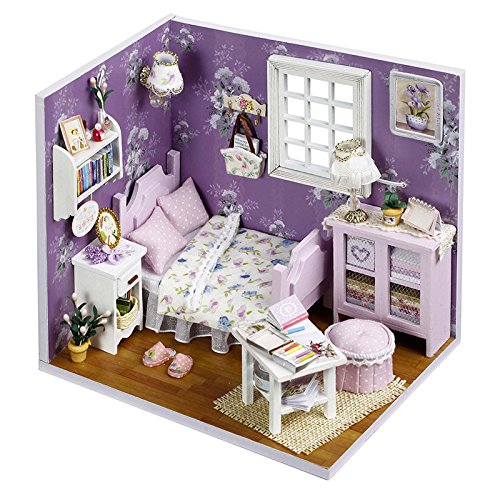 Kids love sidewalk chalk, so of course it's a necessity, especially when you want to encourage outdoor play. This Sunny Day Survival Art Tub provides the chalk and then some! Your kids will be kept busy decorating the streets for hours with the washable sidewalk paint, stencils, and bubbles.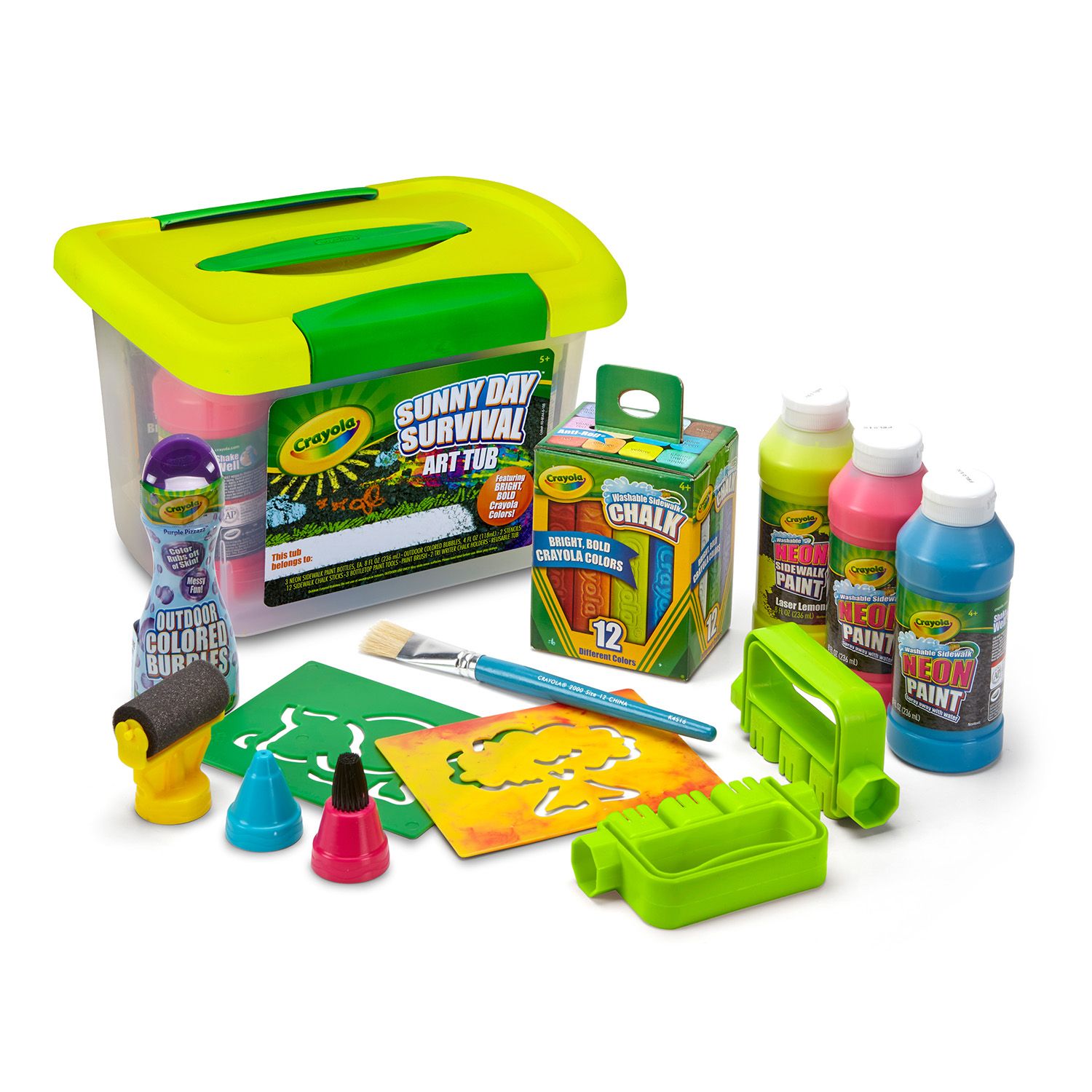 Friendship bracelets never go out of style. Kids will love personalizing these bracelets with charms for their besties and for themselves!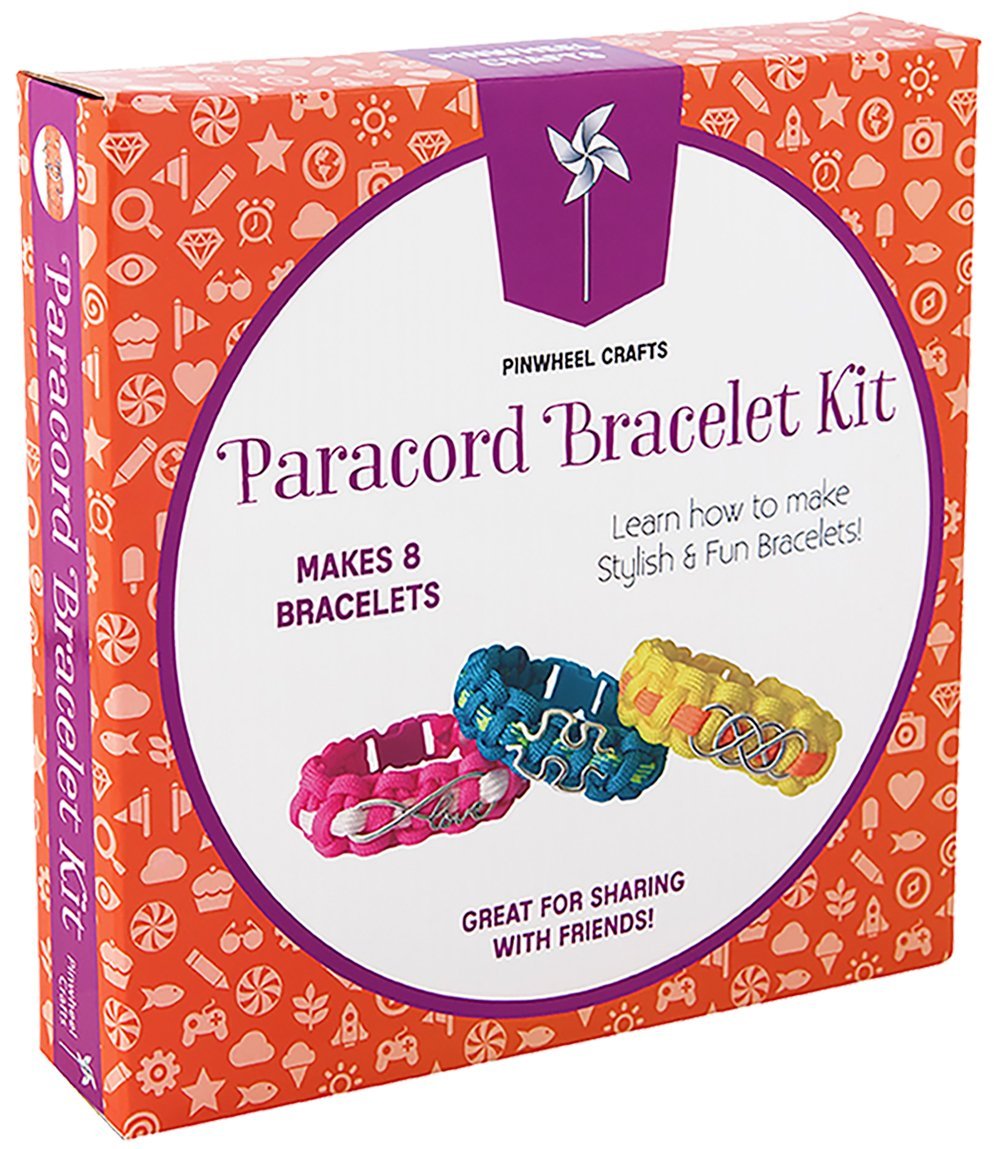 Encourage your kids to keep those creative storytelling juices flowing with a Flipbook Kit. It has everything they need to make three Flipbooks and it's a great way to introduce the concept of animation!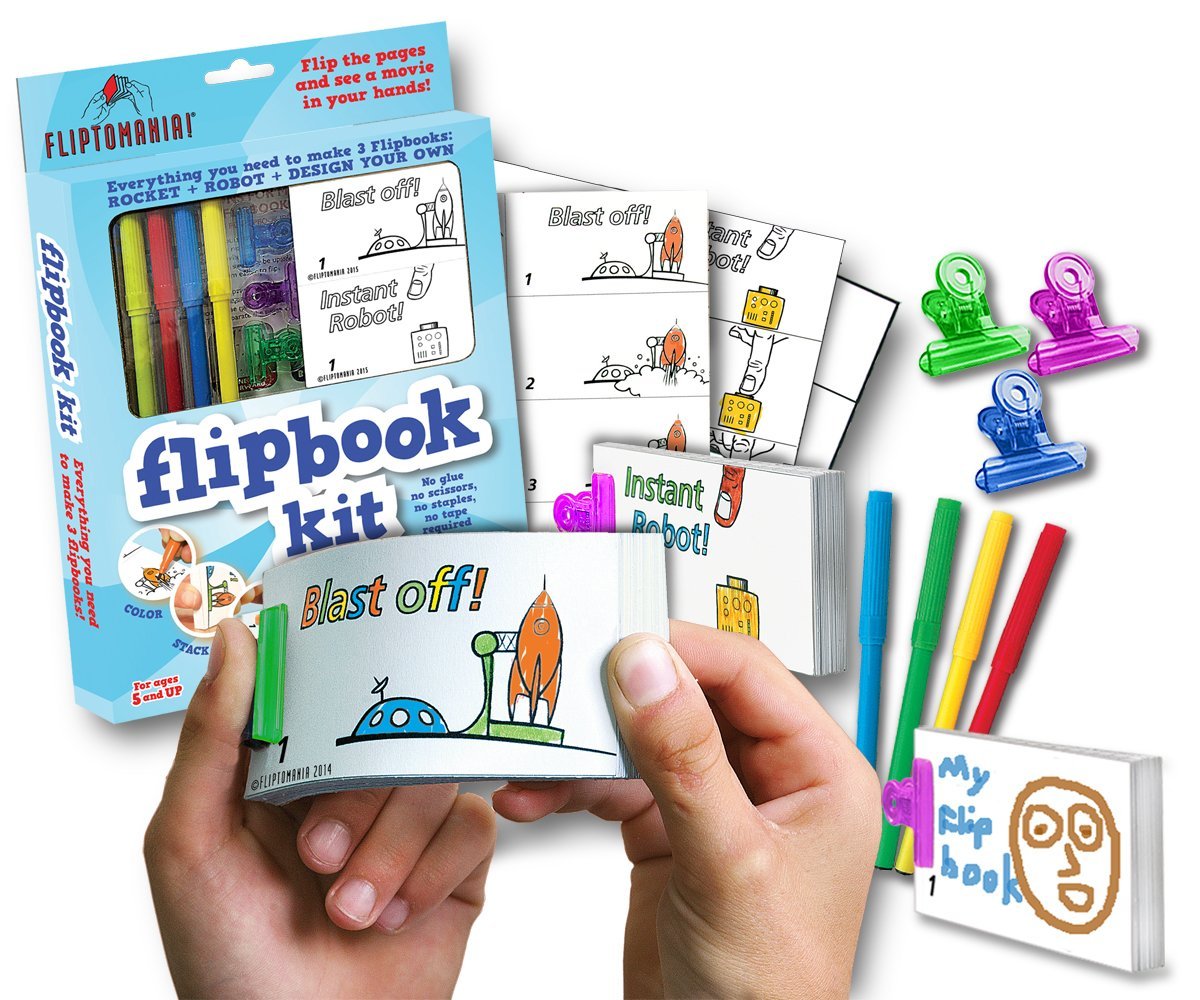 Embroidery is a wonderful (and addicting) skill to learn! And embroidery kits for kids will help teach basic embroidery as they learn to create adorable designs for pillow cases and/or a tote. The Glow in the Dark Embroidery Kit also looks like fun and these Tiny Stitches helps kids create some really cute wearable embroidery art!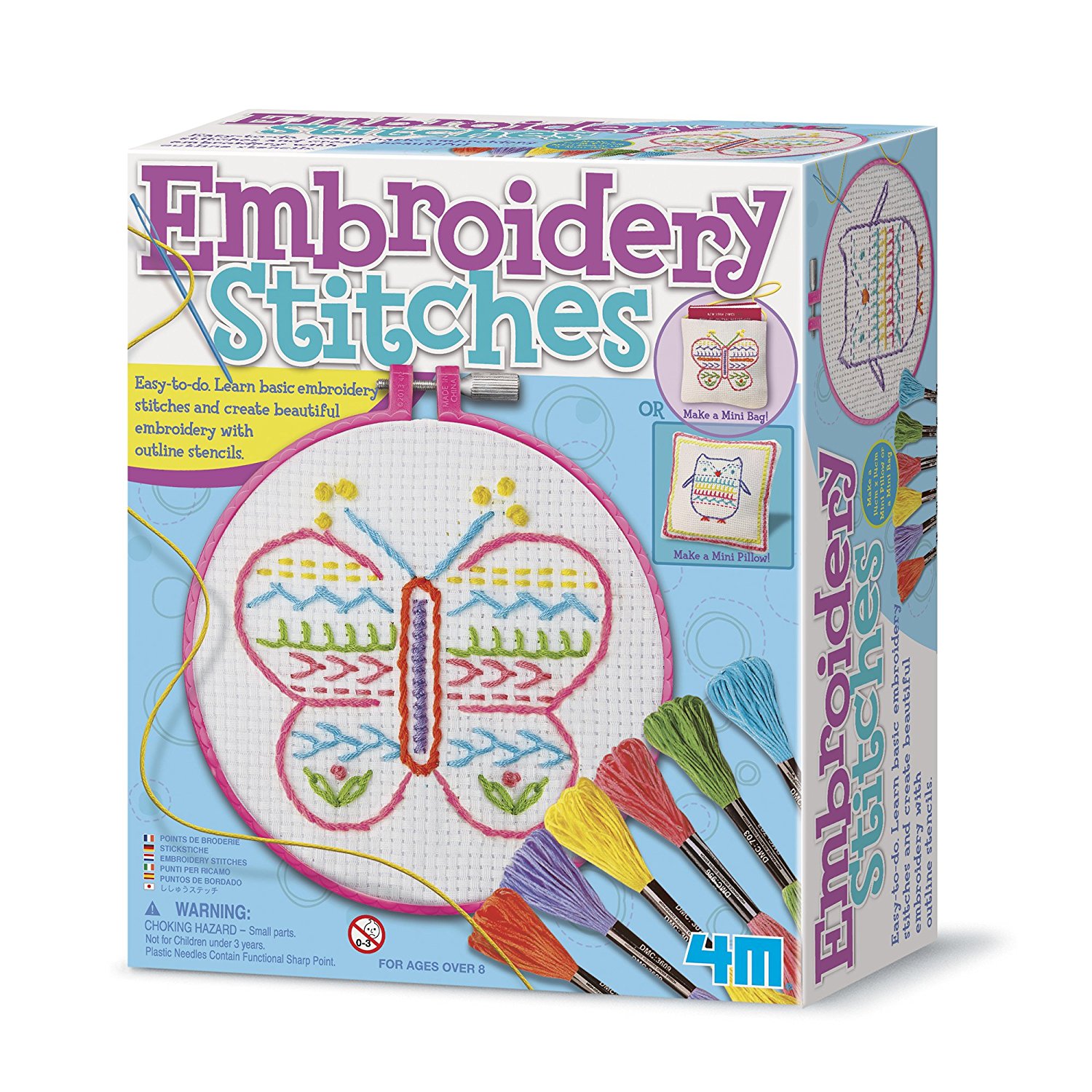 Great for boys and girls, the Glitter Tattoo Kit takes temporary tattoos to whole new, sparkly level.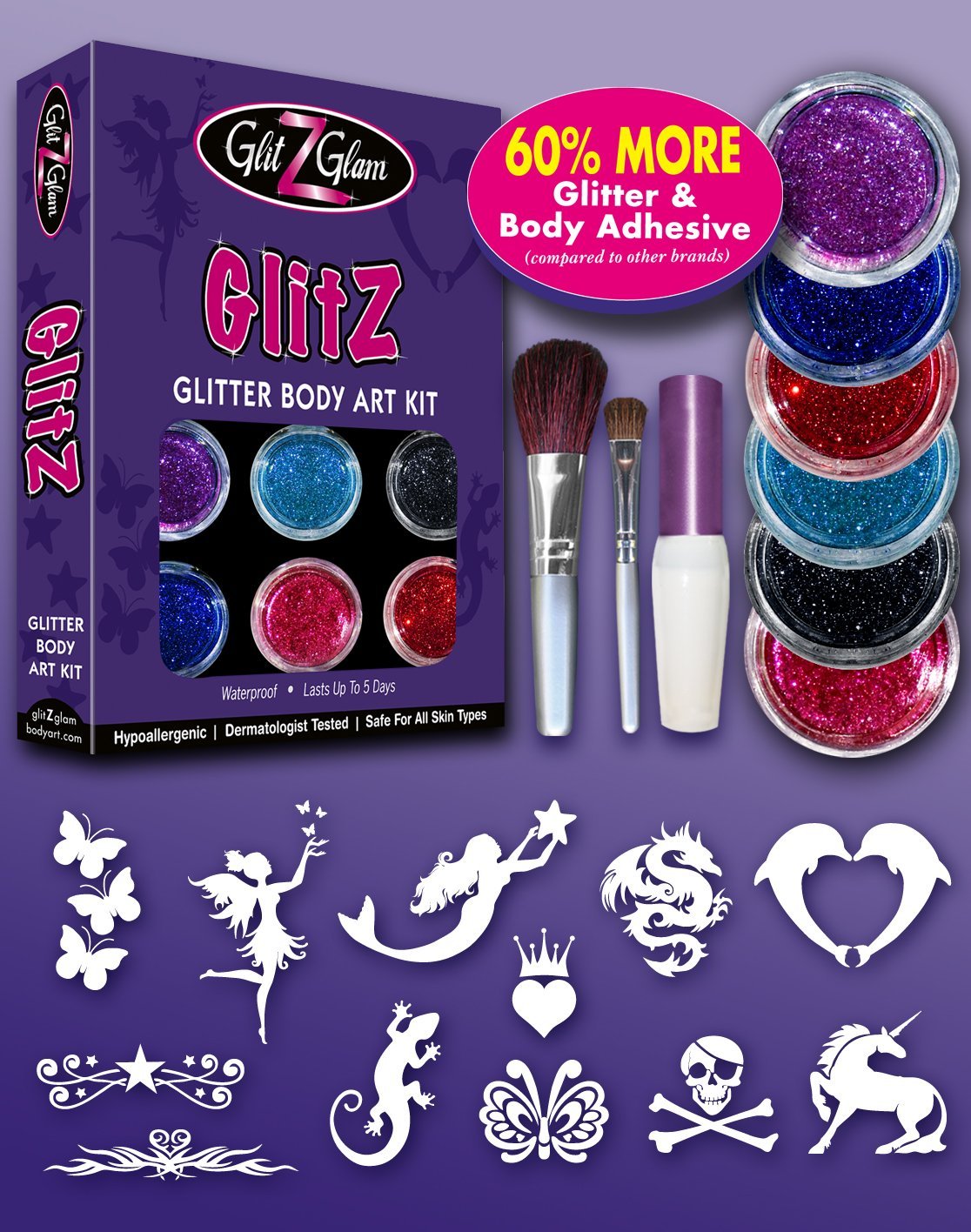 For those LEGO loving kids you may want to pick up this LEGO Chain Reactions Craft Kit. It provides all the pieces and instructions kids will need to complete 8 moving machines! Check out this fun Lego Make Your Own Movie set and teach your kids how to take those Legos to the next level!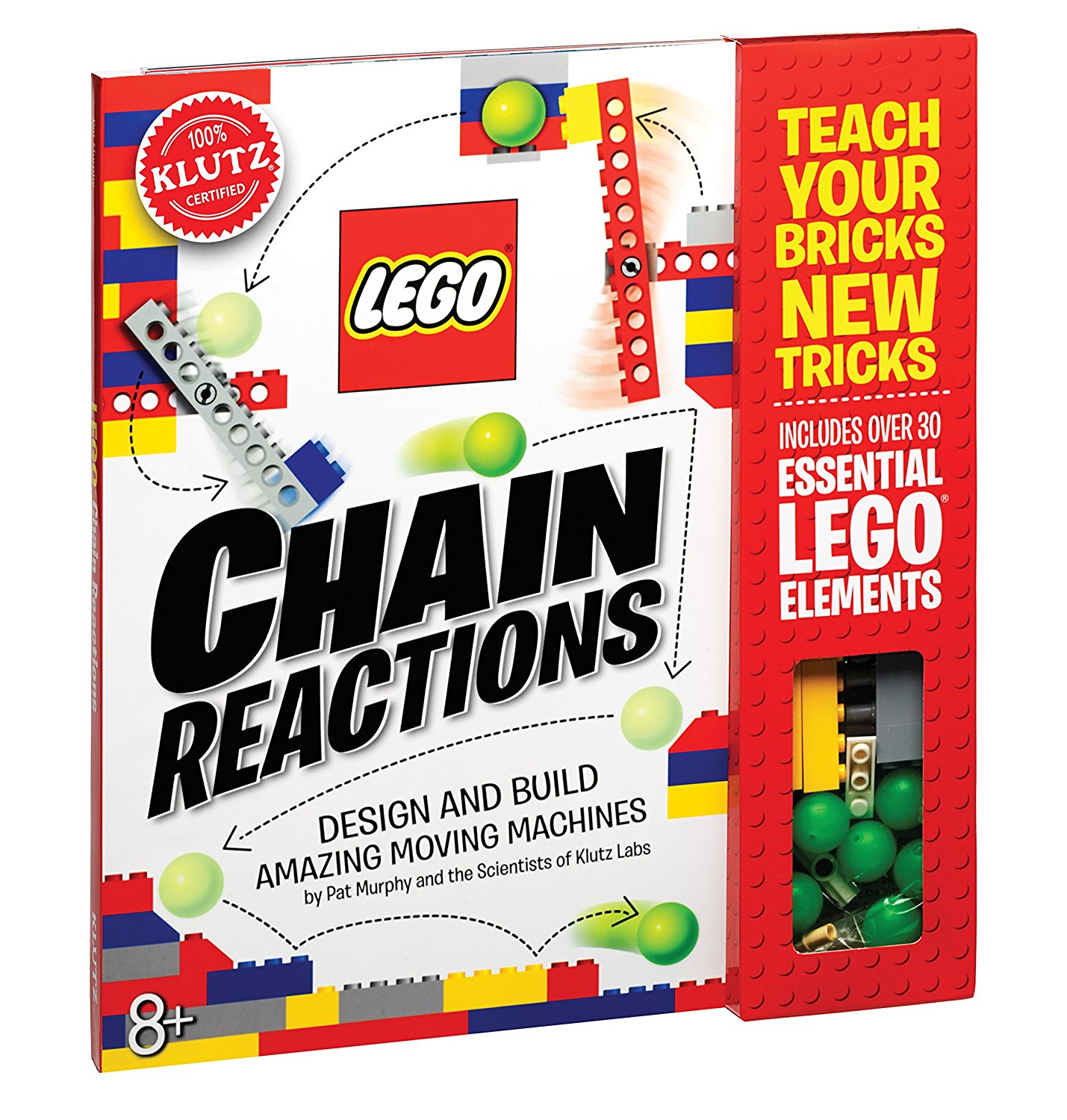 Speaking of making your own movies. Kids will love this Minecraft Stop Motion Animation Studio where they can learn to make their own movies with their favorite Minecraft characters. Not into Minecraft? This Ani-Mate Clay Animation Movie Maker looks super fun too!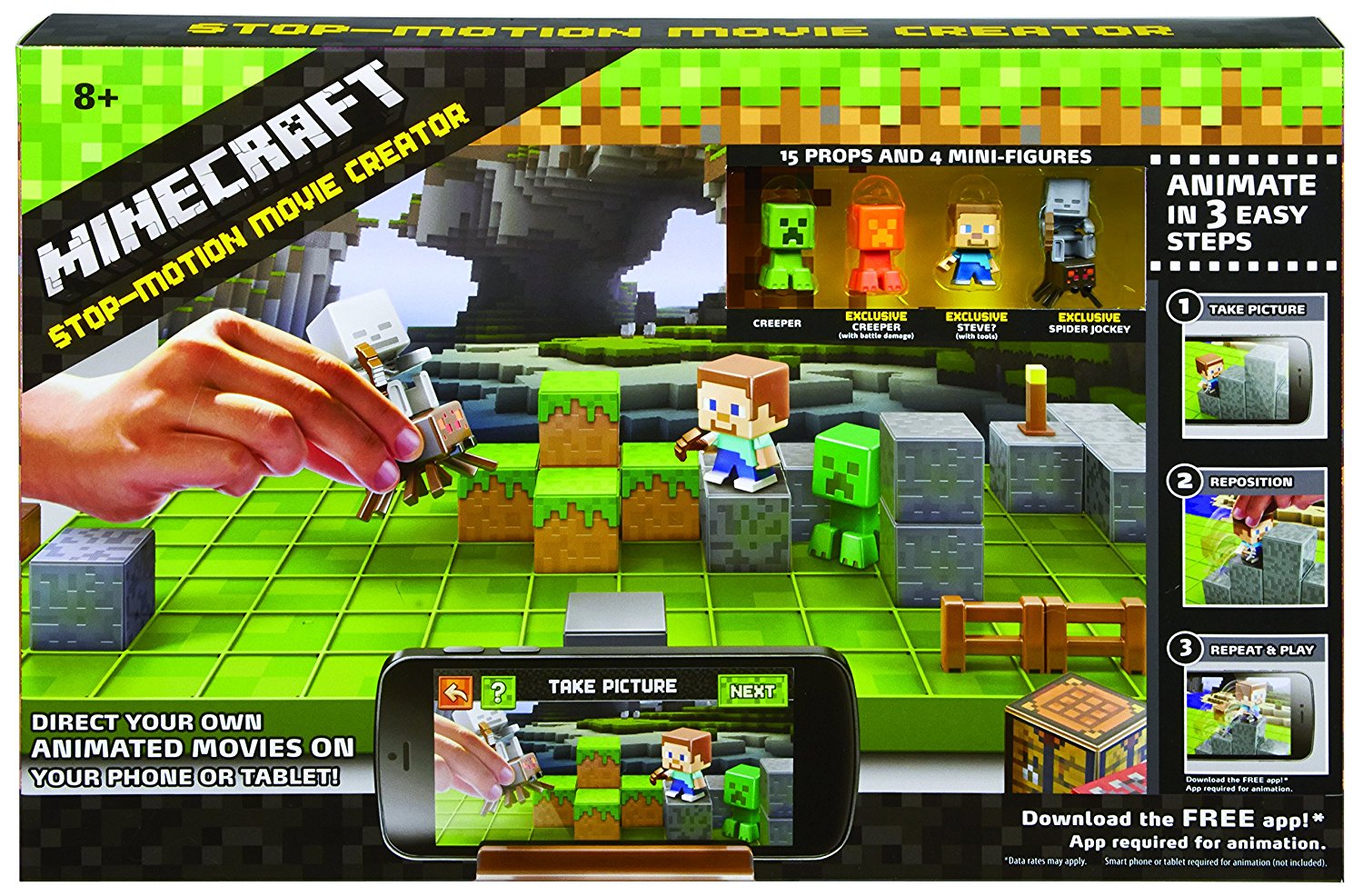 Growing your own crystals is one of the most fun and gratifying science experiments. This kit includes everything your kids need for 5 crystal projects and comes with a money back guarantee!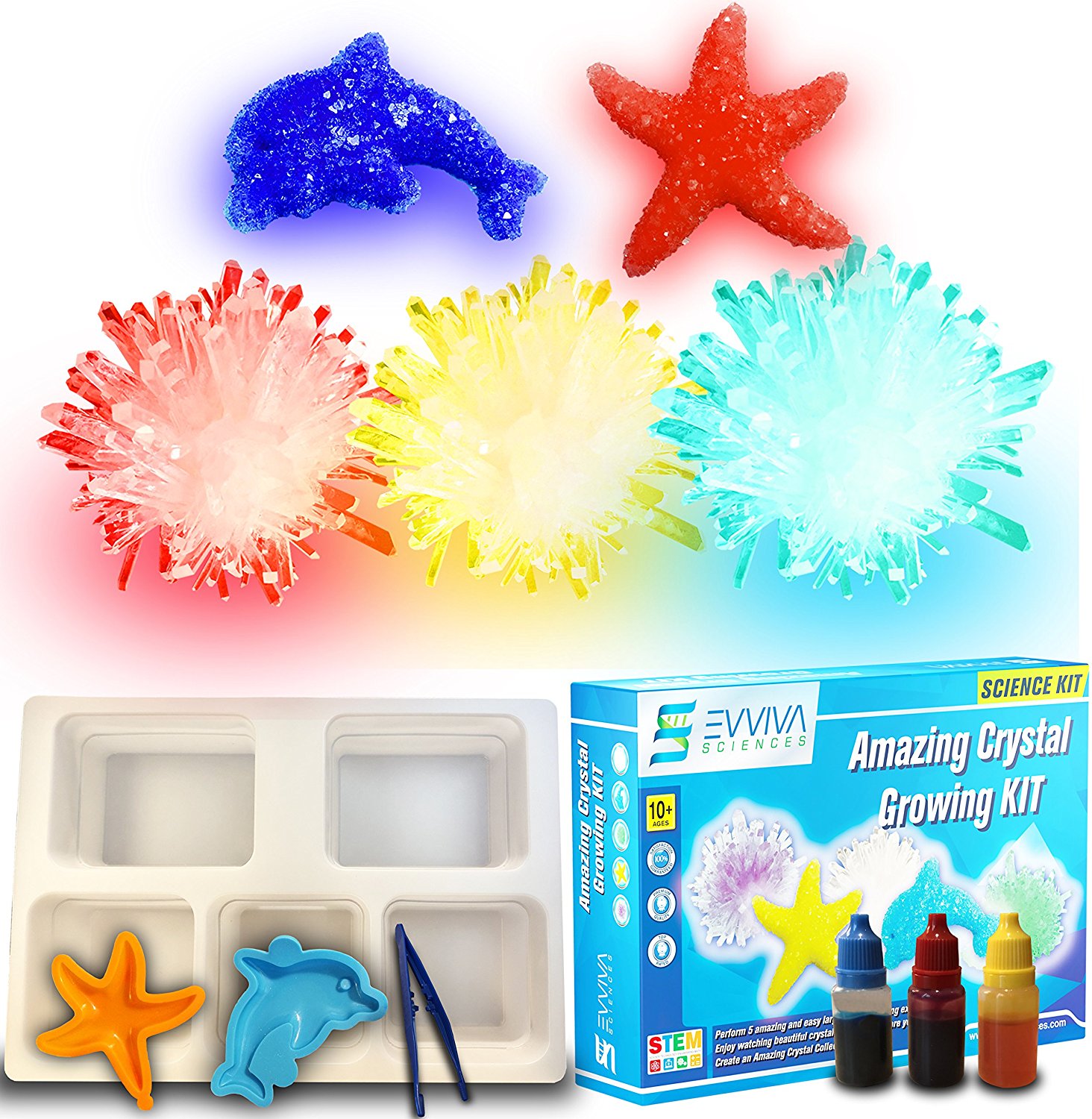 This is the perfect kit for sand castle fun on rainy summer days when you can't play outside! It even includes a tray to keep the kinetic sand from getting strewn all over the house.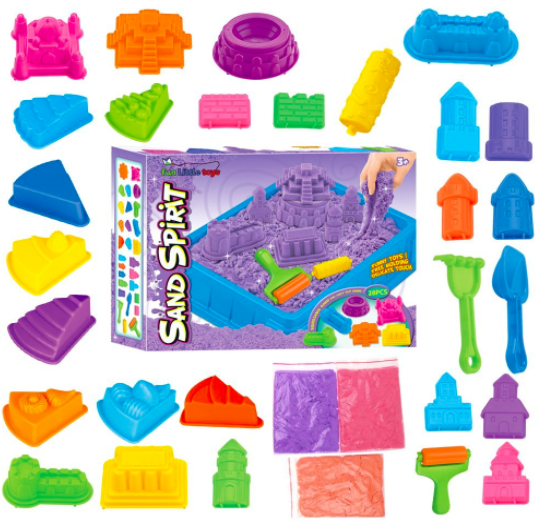 Of course our kids BEST friend for staving off boredom is their good old fashioned imaginations. Encouraging free play and allowing them to feel bored is all part of growing up, but it's also nice to have something in your back pocket with these summer fun kits to keep them occupied when it seems everyone has run dry on entertainment ideas. Stock up now and plan ahead for those "boring" summer days!
Did we miss anything? What summer fun kits or cool toys have successfully kept your kids busy?
More Ideas For Summer Fun
We have a list of 10 activities you can do with your kids during summer break!