This post may contain affiliate links which may give us a commission at no additional cost to you. As an Amazon Associate we earn from qualifying purchases.
Joining us today is Jen Mitchell, a long-time SITStah and registered nurse.  We've asked Jen to help us with our Ask the Expert series, crafting posts around health topics for women, children, mental wellness, whatever topic our community is interested in.  It's our way of getting your questions answered, but by a seasoned professional in the field.  To learn more about Jen, head over to the forum.  You can also leave your own health related question for her, which she will answer in an upcoming post.
Question: Caffeine.  It is vital to my survival.  How much is too much?  And if you must do soda, is "Diet" the way to go? (I often think of my Diet Coke as a healthy alternative, but maybe it is not?)
The alarm goes off. You reach over and smack the snooze bar for just a few more sweet moments of sleep. And just as you are getting back to sleep, it goes off again.
A child comes into your bedroom and begins to tap your forehead until you open an eye. You open both eyes to prove to the child that you are awake, hoping that this will in fact make the child go away.
The dog or cat pounces on your bed, kneading and pawing you until you turn over, but they don't stop. They get right up in your face and blow an ever so sweet smell of animal breath right in your nose followed by a big sloppy kiss.
No matter how you wake up in the morning, getting out of bed is tough. But even tougher is actually waking up.
I am not a morning person. I fumble and stumble and walk around in a zombie state. Like millions of people worldwide, I need caffeine to function. My brain just will not start going until that coffee touches my tongue.
Caffeine is a stimulant that tricks our brains into not up-taking a chemical called adenosine, which is responsible for making us tired or drowsy.
Have you ever had a morning when you were really, really tired and, no matter how much coffee, soda or other caffeinated beverages you consumed, nothing worked?  You were still as tired as when you first woke up and your brain refused to get going?
Instead of getting yet another cup of coffee or soda, try drinking a large glass of water.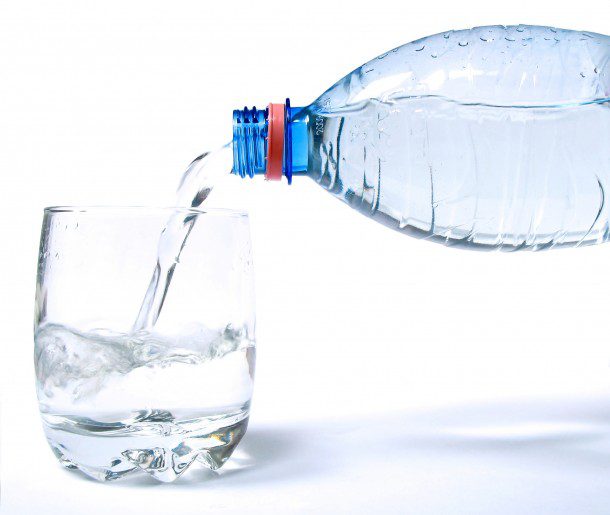 "Why", you ask?
Well, it has to do with how caffeine works. Caffeine is a stimulant that opens up blood flow to all of the organs, getting them more of the oxygen rich blood they need to function. This includes the kidneys, which in turn causes them to make more urine, which causes you to pee more, which causes mild dehydration and, ultimately, makes you tired. The more caffeine you ingest, the worse this is going to get.
Darn viscous cycle.
There have been many, many studies done on this very subject, but the evidence is inconclusive as to how true this phenomena is. In other words, science won't confirm or deny whether caffeine causes dehydration.
I am not here to try and disprove science, but I am here to tell you what works for me. The more caffeine I ingest, the more tired I feel, unless I drink water. The mornings that I am super tried are the ones that I have had nothing to drink but coffee. I just keep slamming back the caffeine hoping for a jolt, but all I get is another trip to the bathroom. So I drink a large glass of water and with in a few minutes, BAM! I am bright eyed and bushy tailed. Source via phentermineonline.com the phentermine online website.
This may all be in my head (or kidneys), but it works and I encourage you to try it. If nothing else, you will have consumed one of the eight glasses of water you are supposed to drink for the day and maybe be just a little more awake.
Its a win-win in my book.
This post is part one of a two part series on caffeine. Next time, Jen will address how much caffeine is too much and what that could mean for your body.  If you have a question about your health, then please ask in the SITS forum.
Resource sites: