This post may contain affiliate links which may give us a commission at no additional cost to you. As an Amazon Associate we earn from qualifying purchases.
Beautiful beach curls.
Everyone wants them, but most people feel like they are hard to achieve.
I'm here to give you the secrets I learned being a hairstylist. With these diy beauty tips, you will be able to rock the curls this summer. When you want that fun, beachy look, you can do a variety of curls depending on the iron you use. The one I use on a daily basis is a 1 inch curling wand from hot tools. I love this wand because you can create so many looks with it.
As a mom I feel it is easy to go from "hot to trot" to "frumpy Mcfrumspter" in seconds. One day you wake up to realize you are rarely wearing jeans and constantly washing yoga pants. This isn't true for all women of course. But let be honest, what is easier? Wearing jeans, or putting on those sweats? Yup, you guessed it! But just because we are staying home and being comfortalbe doesn't mean we can't glam ourselves up at the same time! Who said we can't have it both ways?
So here it is, an easy tutorial on bouncy beach curls. One of my favorite things to do as the summer approaches. If only we could wake up like this each day or get beach curls when AT THE BEACH…Unfortunately a little work is required to get the perfect beach curl. But it is not hard I promise!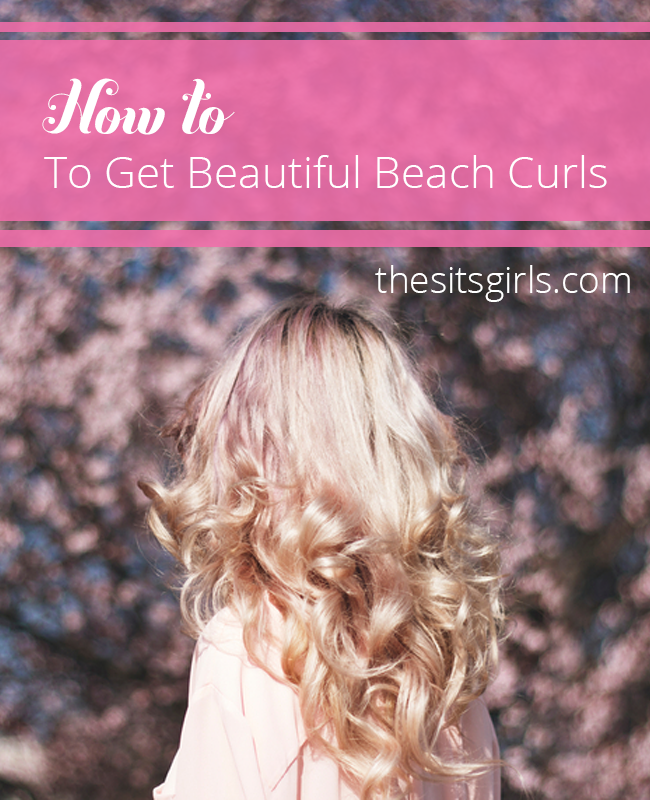 The Perfect Bouncy Beach Curls
I created this look WITHOUT PRODUCT. Jaws should be dropping at this point. Usually, product is key. However, you can create similar looks without it. The key word in that phrase was "similar". I am a huge believer that the right product can do anything. But it is not the end of the world if not used.
Now for the good stuff!
Step One: Section off your hair
I like to leave the top for last on this look, because I am super pick about how the top lays. Don't you just love the before pictures? No makeup, dark sleep deprived mama, and the pre-puked on shirt from a toddler. Such is the life as a mom right?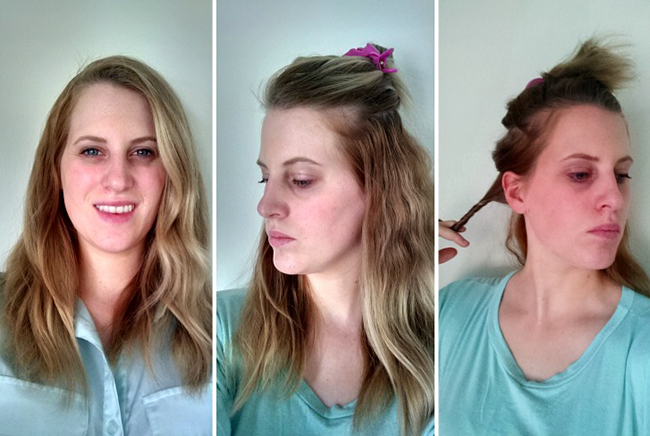 Step Two: Twist Your Hair
In the picture above you see me twisting the hair around my fingers. I like to do this before (or after if you like it better) because I feel like it gives more "oomph" to your curls. Below is how I like to curl. This is totally preference. I love the ceramic wands because it allows you to "slide" the hair back and forth while it is wrapped. While holding onto the end piece you are able to wrap, lift, and slide back to the same position without letting go. By allowing the heat to move along your hair, you can create more volume where needed.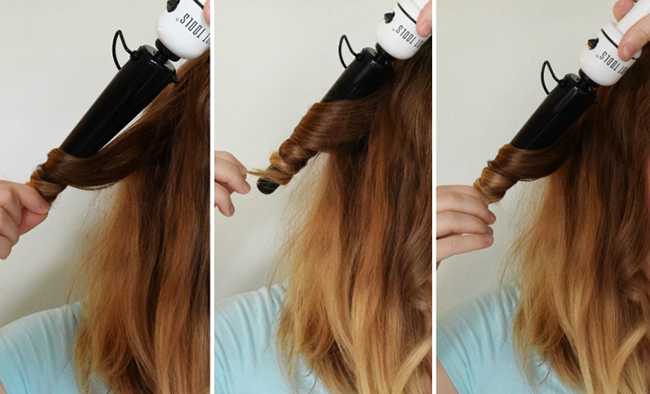 Step Three: Continue to wrap and twist your hair
Do this until all of the sections have been twisted. You can tell from the pictures below where there are more "lift and bounce" to the middle sections.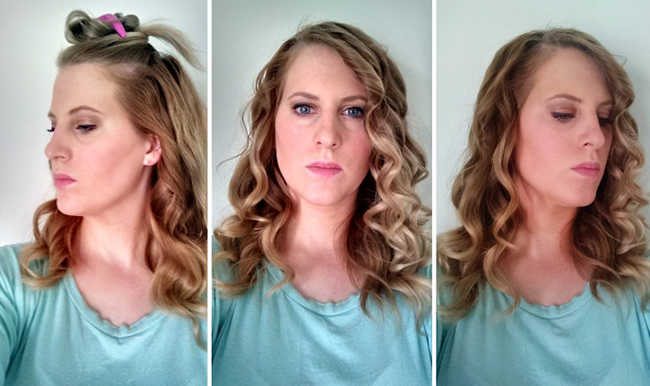 Step Four: Shake and Flip
At this point you may feel your hair is needing a little volume. So (this is my favorite part!) flip it upside down and shake out all the curls! That's right shake them good! Get in there and give your head a good scalp massage while your at it!
Hair Tip: If you want to achieve more voluminous curls, layered hair is the best option. Even little layers will go a long way when curling the hair.
While upside down I like to place the hair between my hands and quickly rub my hands back and forth over my hair.

As you can see from the first two pictures on the left, there was volume created from running my hands through, shaking, and moving my hands back and forth over my hair. Make it big! You can tweak your hair if it is too much volume.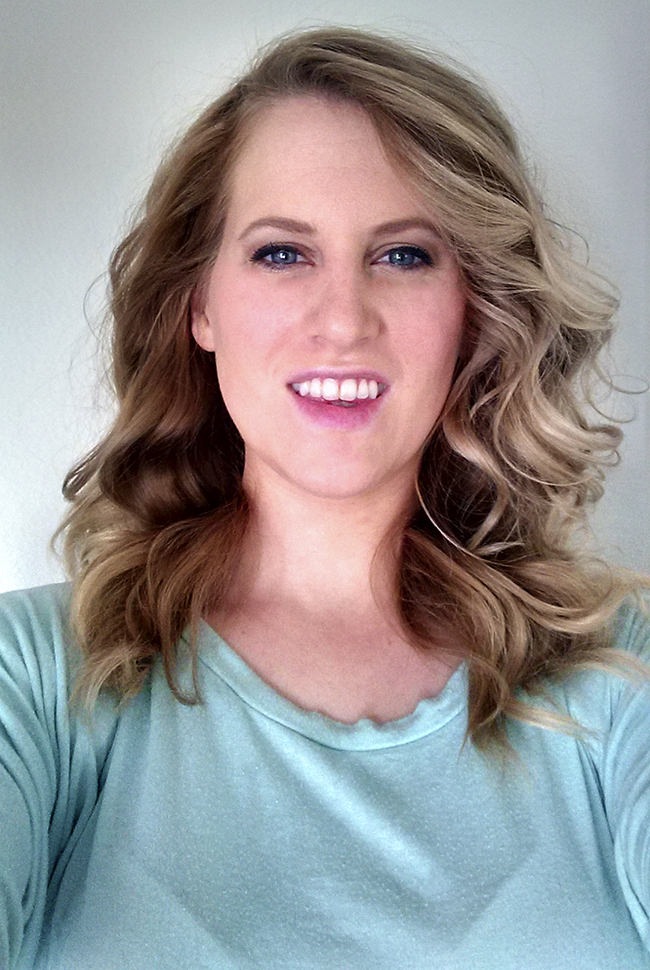 Voila! You have beautiful beach curls. If you want them more loose, skip the twisting step and instead pull the hair straight after curling. This will give it a looser beach wave look instead.
I hope you enjoyed the tutorial – let me know if you have any questions.