This post may contain affiliate links which may give us a commission at no additional cost to you. As an Amazon Associate we earn from qualifying purchases.
If you're like us, you spend a little too much time on Amazon putting self-care products in your cart with no intention of actually buying them. Well, we are here to tell you that you are not alone. We can get overwhelmed by all of the choices, too, but this shouldn't stop us from buying ourselves things that make us look and feel good! That's why we're sharing the 18 best beauty products on Amazon that are surprisingly inexpensive so you can finally treat yo' self!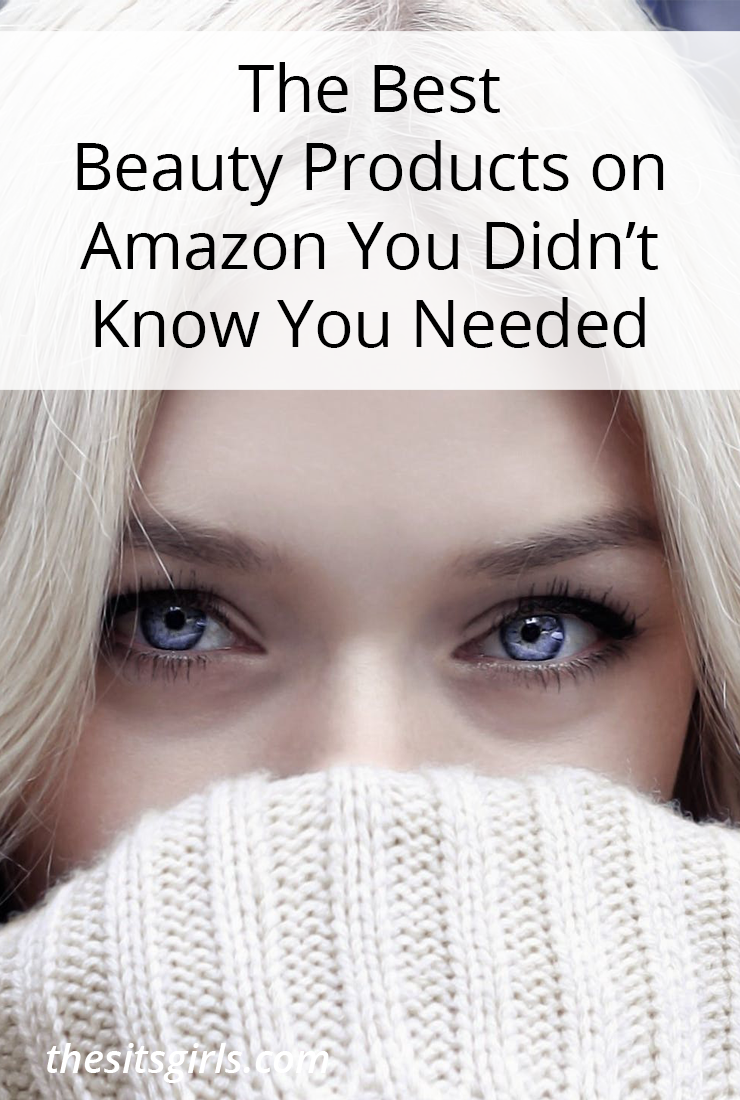 The 18 Best Beauty Products On Amazon That Are Surprisingly Inexpensive
At the end of the post, we have a quick video where we demonstrated several of these products, so make sure to check that out! Note: this post contains affiliate links which may give us a commission at no additional cost to you.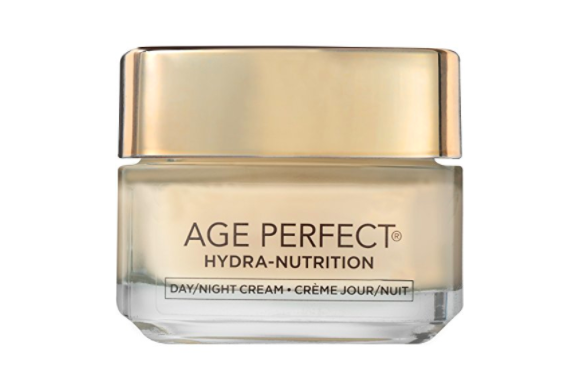 This cream is perfect for all skin types. The rich and luxurious Age Perfect Hydra-Nutrition's Day Cream is full of calcium and precious oils that moisturizes to nourish and strengthen skin. You can wear this either day or night – whenever you feel your skin lacks the most moisture.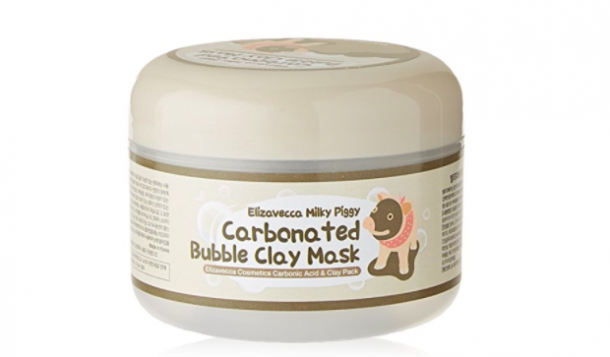 This detoxing Carbonated Bubble Clay Mask cleanses your pores while leaving your skin bright and radiant. And it starts to bubble upon application. How fun is that? A little goes a long way with this fun, clarifying mask.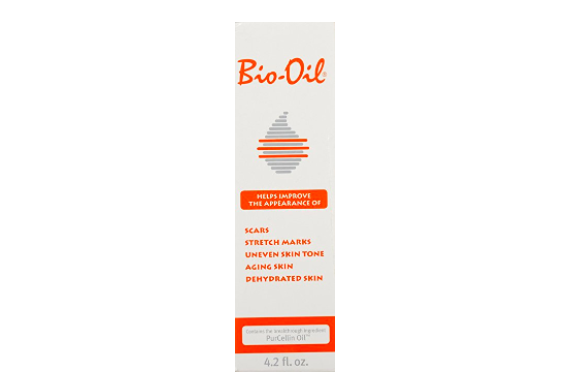 We love Bio-Oil's line of Liquid Purcellin Oil – it helps improve the appearance of uneven skin tone, dry and aging skin. It is non-greasy, won't clog your pores and 100% hypoallergenic. It's amazing for stretch marks, aids in smoothing out pigmentation and The Kardashians swear by it.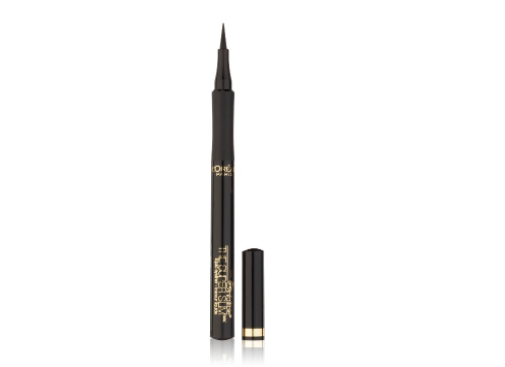 This super slim eyeliner is great because it stays on all day and keeps it's dark pigmentation. It's perfect for drawing super slim lines or doing a bold cat eye. This is a must-have for any makeup bag.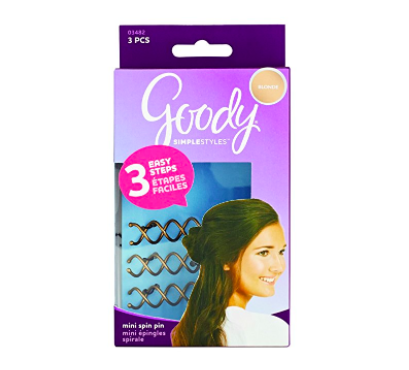 Small but mighty, these Mini Spin Hair Pins do the work of 20 bobby pins for an all-day hold. They are great for creating the perfect look for work, school, special occasions, or just a fun night out!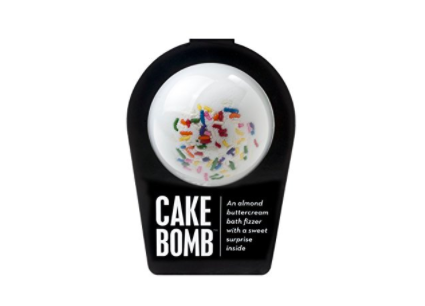 These da Bomb Cake bath bombs are not only great smelling, they also have a cute surprise inside! They're perfect for adults and kids.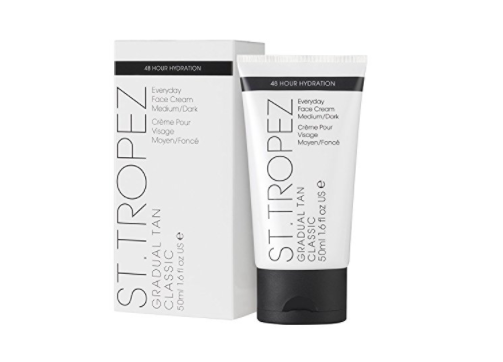 St. Tropez Gradual Tan Moisturizer allows you to control your depth of tan, for a light sun-kissed glow in just an hour. Or you can leave it on for up to 3 hours for a deeper, darker bronze. The perks of this moisturizer are that it has no self-tan smell, it's streak-free and super easy to apply. Plus, all the celebs swear by it for their pre-summer glow.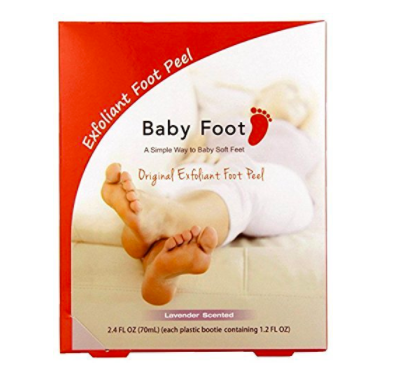 You might have seen Baby Foot Exfoliating Foot Peels in recent trending Facebook posts as they were all the rage in 2017. The exfoliating foot peel removes the unsightly, dead skin cells that make your feet look not-so-summer ready. Warning: It might be the most satisfying but weird thing you could ever do, but is 100% worth it if you want your feet looking summer-ready by May!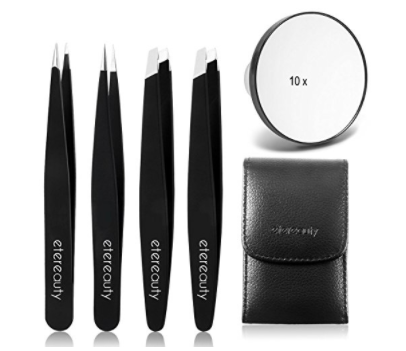 This case of eyebrow tweezers aims to groom all types brows. There are different tweezers to get every type of hair. With flathead and pointed tweezers, you can reach all of those pesky hairs. It also includes a magnifying glass for extra precision.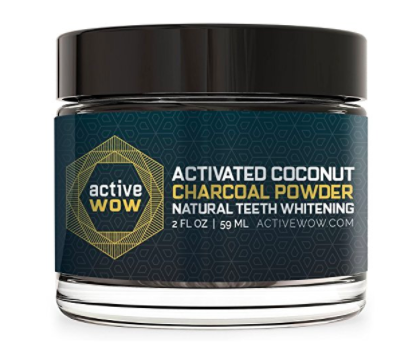 Unlike most run-of-the-mill teeth whitening products out these days, this Active Wow Charcoal Powder formula avoids all the dangerous chemical additives and instead uses natural minerals derived from coconut oils to make your teeth bright, and your smile radiant!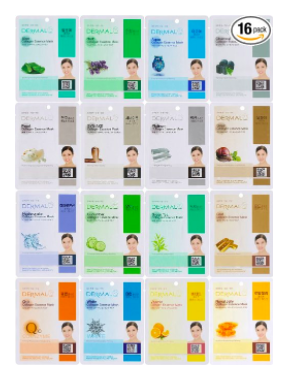 Getting tired of pesky blackheads and open pores that just won't seem to go away? These facial masks are perfect! The Collagen Essence Full Face Facial Masks are sure to leave your skin silky, smooth, and soft to the touch. And for the price, a total bargain!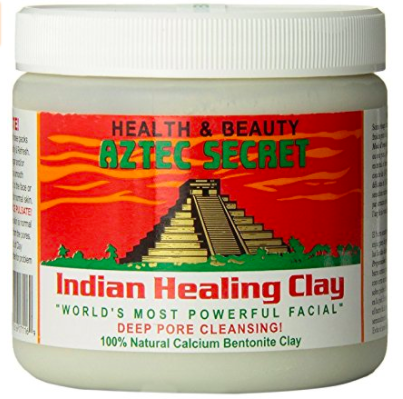 This Aztec Secret Indian Healing Clay helps with deep pore cleaning with its 100% natural calcium bentonite clay. This all-natural product contains no additives, fragrances, or animal products. It is one of the most frequently bought beauty products on Amazon.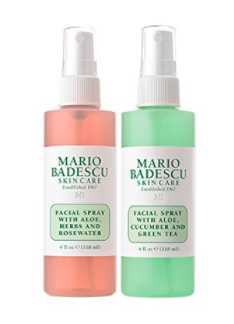 This Mario Badescu Facial Spray set includes two facial sprays! The Aloe Herbs & Rosewater is a refreshing, hydrating mist to use anywhere anytime. Spray your day and night creams for a boost of hydration or use it to set makeup or spray on dry hair throughout the day. The Aloe, Cucumber, and Green Tea invigorates dull, tired skin. This facial mist delivers a cooling boost of hydration as Green Tea provides powerful antioxidant protection – leaving the skin feeling refreshed and revitalized.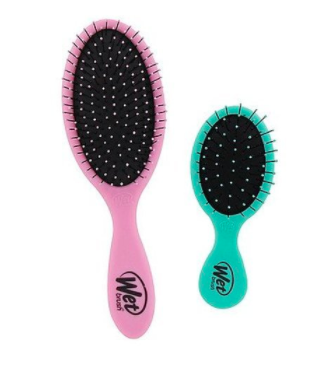 The Wet Brush helps ease the issue of detangling hair without tears or damage. This brush has super soft bristles that effortlessly run through hair and detangles wet or dry hair without pulling or tugging. This brush will not cause split ends or hair loss and works great on men, women, and kids! This is the only type of brush we use in our house, and don't think we will ever go back. Plus, for the price, you get one for yourself and a brush for the little ones!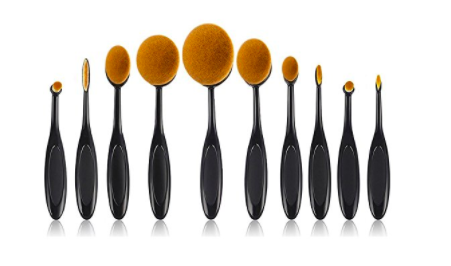 These brushes are all the rage accordingly to beauty vloggers. Similar sets can run for over $100, but you can get the same professional look and feel for just $10 with this Beauty Kate Oval Makeup Brush Set! This set comes with all types of brushes with different purposes. Greatest deal ever!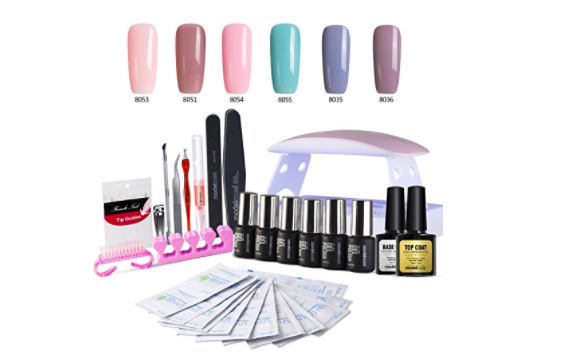 Stop wasting your money at the salon! This Modelones Gel Nail Polish Starter Kit comes equipped with gel polish, a UV nail dryer, and nail tools for an easy, at-home manicure! The kit comes with 6 gel polishes and a USB charger to plug-in the nail dryer where you are — on the computer, in the car, or just hanging at home!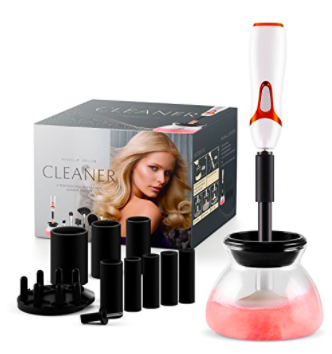 We saw this Electronic Brush Cleaner in an online ad and bought it right away! It has 8 different sizes of rubber holders can fit 95% makeup brushes in the market. The most important thing in any beauty routine is ensuring that your brushes are clean and this brush cleaner is perfect. It washes and dries your brushes in seconds!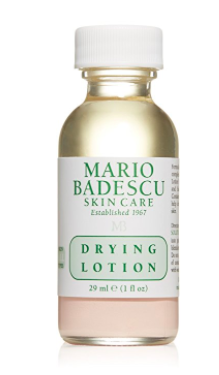 Can you tell that we love Mario Badescu? This Drying Lotion is a fast acting, effective acne spot treatment. Formulated with salicylic acid, calamine, and other quick-drying ingredients — a dab of this lotion will heal and dry pimples quickly!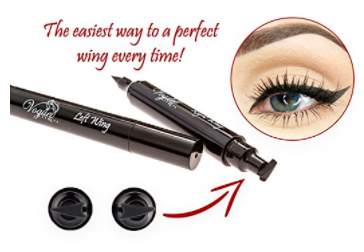 This will help you get the perfect eyeliner wing every time. It's amazing.
We highlighted a few of these during a Facebook live, check out the below video to see some of Leah's favorites, including a demonstration of just how easy it is to use the eyeliner stamp.
Do you think we missed any of the best beauty products on Amazon? Leave them in the comments so we can check 'em out!