This post may contain affiliate links which may give us a commission at no additional cost to you. As an Amazon Associate we earn from qualifying purchases.
There are two items I love at Lush: their bath bombs and their Ocean Salt Scrub. Since I already pretty much mastered making my own Lush bath bombs, I thought I'd tackle my second favorite item, and make my own DIY Lush Salt Scrub. It not only smells amazing, but tastes amazing: salty, coconuty, limey. My computer doesn't think coconuty is a word, but oh well, let's press on.
If I'm being honest, I tried googling DIY Lush Ocean Salt to copy, and none of the recipes out there seemed to match the real scrub as closely as I would have liked. (Side note – my computer accepts the word "googling".) So instead, I looked at the Lush website and bought almost every ingredient I could possibly find including the Fucus Vesiculosus. No, I didn't swear, it's just a type of seaweed. Seaweed that clears acne and acts as a detoxifier for our skin!
I also rounded up avocado butter for moisturizer, vodka to tighten pores and act as an astringent, and SEA SALT which is full of minerals that clear skin, too.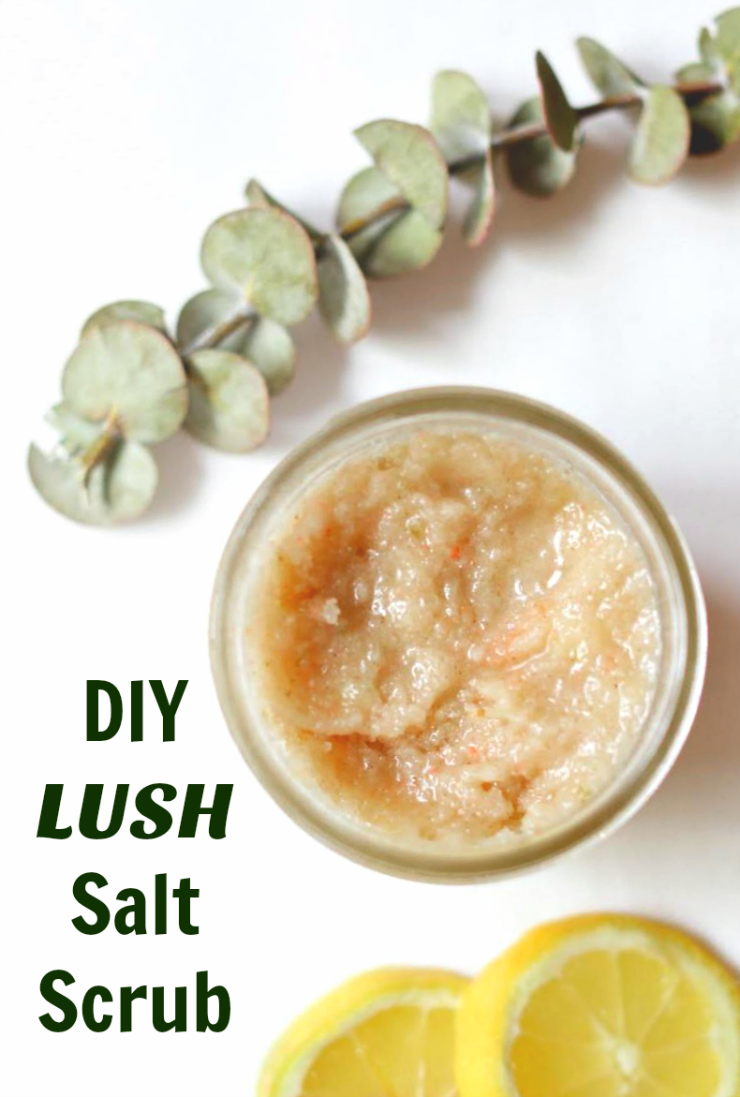 DIY Lush Salt Scrub
Lush Ocean Salt Scrub DIY Ingredients:
1 TBS Avocado butter
1/2 TBS lime infused vodka
1 TBS Coconut oil
4 Capsules Seaweed absolute
1/2 cup course Sea Salt
1 1/2 cups Fine Sea Salt
Lime and Grapefruit zest
1 teaspoon Glycerine
1 teaspoon Grapefruit juice
Small containers or pint sized mason jars
Step 1: Round up the supplies! (Amazon is your friend!)
Step 2: Mix all liquids together FIRST. That will be your avocado butter, vodka, coconut oil, glycerine, and grapefruit juice.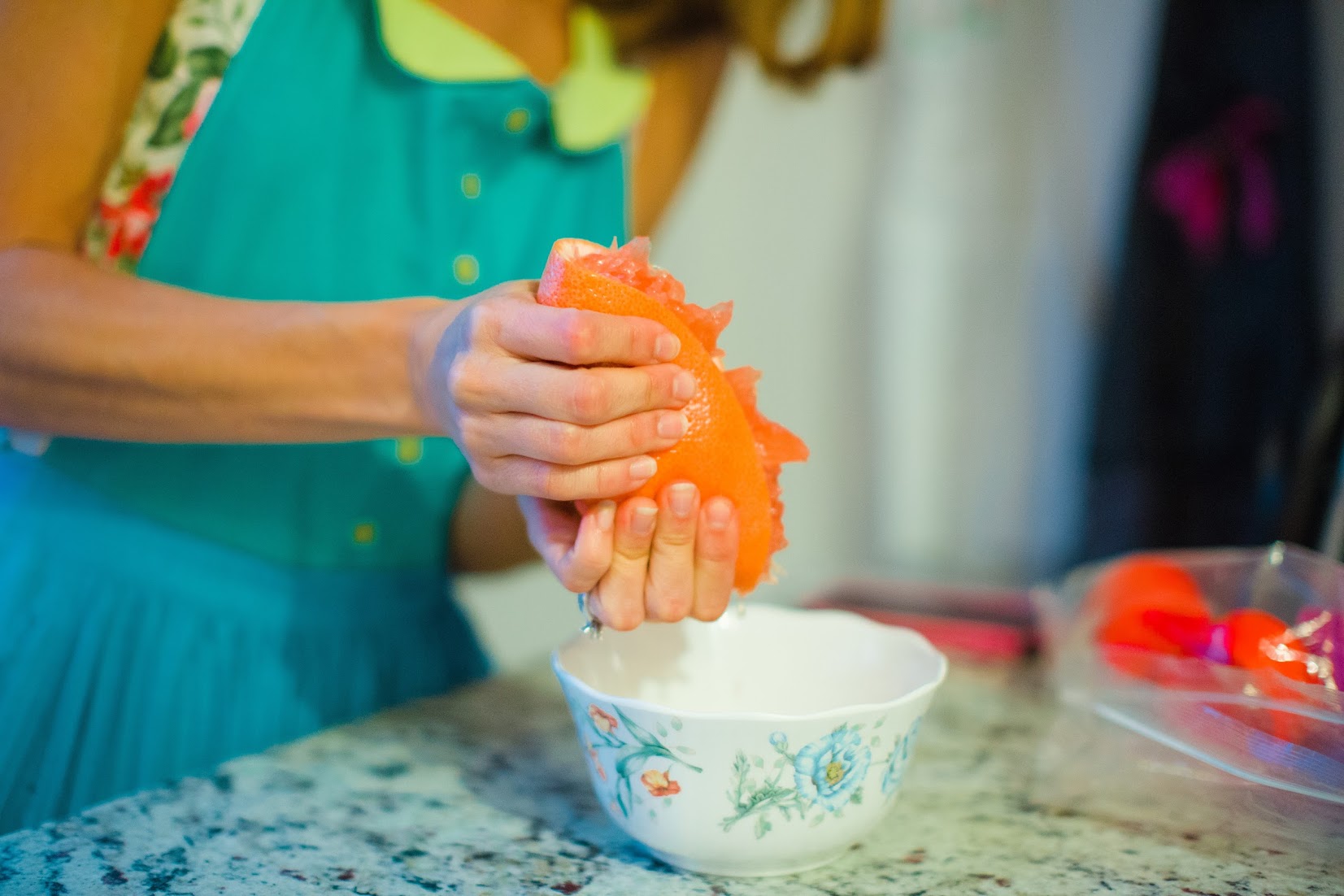 Step 3: THEN add the salt. This will make mixing easier.
Step 4: Add the seaweed
Step 5: Add the grapefruit and lime zest!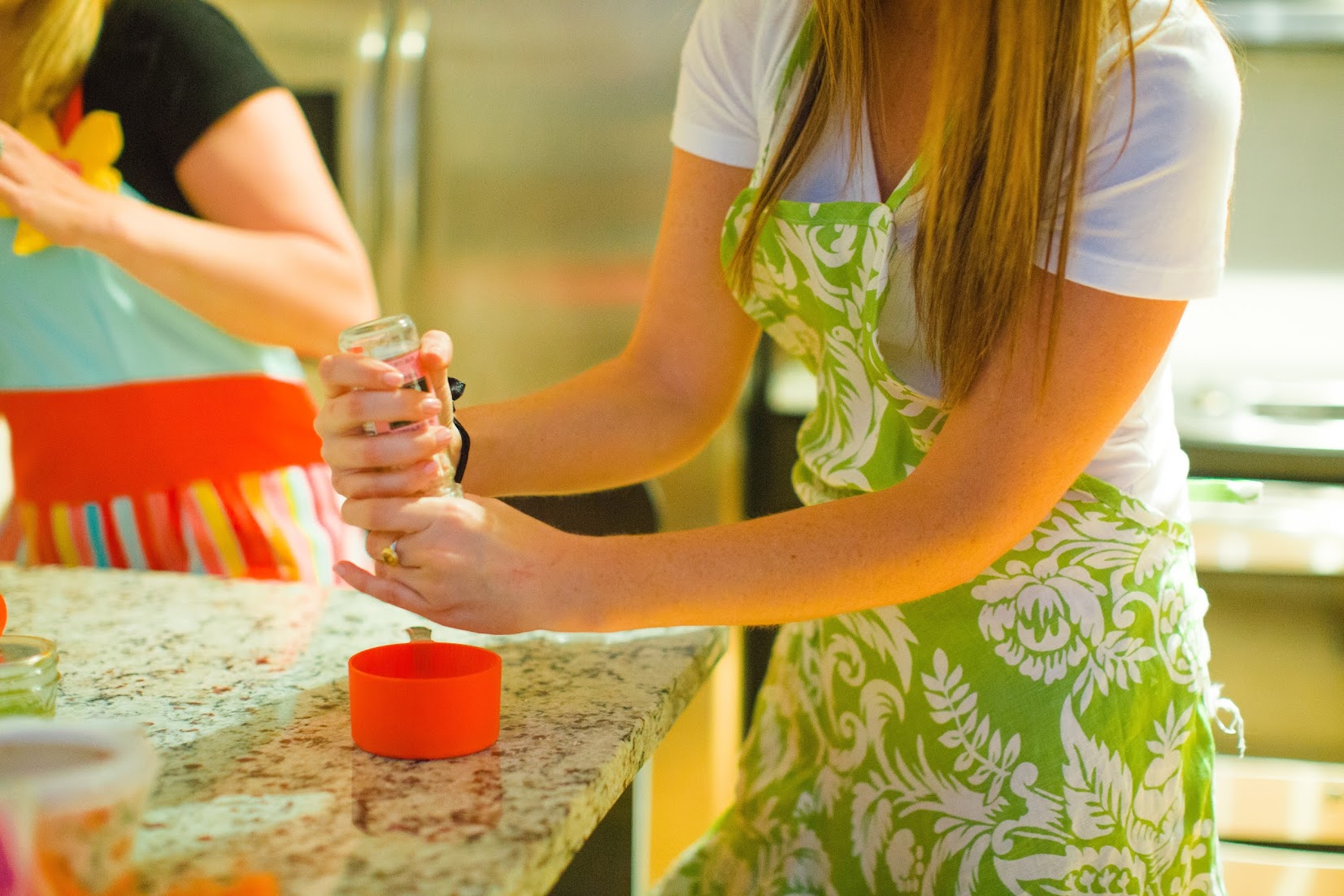 Step 6: I like my scrubs a little on the dry side, but even then, this scrub may still be too dry. Add in alternating HALF tablespoons of avocado butter and coconut oil until it reaches your desired texture.
You now have your very own DIY Lush Salt Scrub! Easy, right? And since this scrub is made with fresh ingredients, it will keep longer in the fridge!
BONUS: Add more grapefruit juice and use as a cellulite-remover scrub!
Author Bio: Sarah
Sarah is a Buffalo transplant living in Washington, D.C. with her husband, Josh, and cat, Squeakers. By day she work as a Communications Director for a Member of Congress; by night she dreams of being Martha Stewart. She also loves pigs, peonies, politics, and peanut butter. Follow her at Pretty Simple Ideas.
Keep Creating
Check out all of our DIY Beauty Tips, and learn how to make some of our most popular scrubs: