This post may contain affiliate links which may give us a commission at no additional cost to you. As an Amazon Associate we earn from qualifying purchases.
So you have your own blog now, but how do you make it show your personality, style, and overall vision? The design of your blog is the first thing viewers will see when they stop by. When starting a blog, it is hard to decide exactly how to create one that fits YOU and YOUR style. So the first thing is creating a site that is true to you!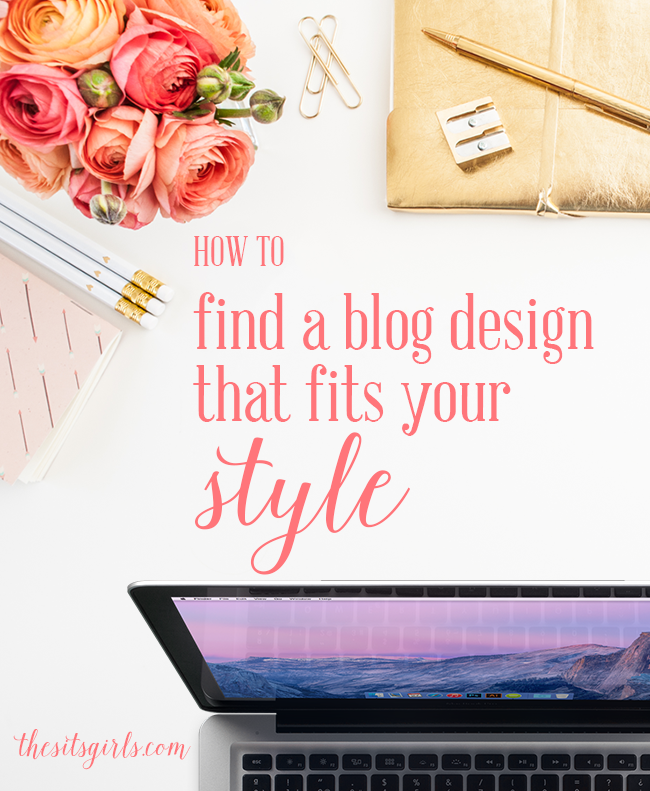 How To Find A Blog Design That Fits Your Style
You do not have to be a designer to discover what will work on your own site. Some simple steps below will allow you to break down EXACTLY what type of blog you want to portray.
1. What makes you different from other blogger?
What is your brand? Try listing out all the adjectives you can think of that best describes your goals for your blog. I like listing out 5 words that best describe me and my blog.
For example, I like things "Clean, Organized, Fresh Colors, Friendly, and Fun to look at."
When looking at these 5 things, I think it is important to implement who you are in your blog.
2. What pages do you want to include in your navigation bar, and want to include in your sidebar?
Ask yourself what you want to include in the navigation bar? How do you want to break it down?
Home page, about page, what else? Are you a lifestyle blogger, Fitness blogger, or DIY blogger? Write out everything you want to include in your blog, and begin categorizing each within a page. There are many templates that allow you to have drop down tabs within specific menu items.
When creating my blog I was so passionate about SO MUCH! I had to determine where I wanted each topic and go from there. I actually wrote everything out on paper first and listed below each pages the things I wanted to include in each category. This allowed me the ability to organize my thoughts about my blog before implementing what I actually would include later.
3. Inspiration board
Okay so this is beyond my favorite part about making blog designs. Simply because I love Pinterest…Who doesn't??
I like making secret Pinterest boards where I can pin the following:
Favorite colors (or colors I want my blog to express)
Fonts I like for header or text boxes
Pictures pictures pictures!
What type of pictures, fonts, and colors inspire you? When making my own blog I chose pictures that fit my style. I loved this rose colored wingback chair with an Aloe Vera plant next to it! With that I wanted to express those colors and "fresh clean" ideas within my blog.
4. Looking for similarities
After you have created a Pinterest board that describes who YOU are, look for similarities in your board. Organize the board and rearrange things! What do you see?
Are there more neutral tones, florals and bright colors, stripes and gold, or classic feminine with a splash of pink?
What do you see?
This is the fun part of finding a blog style that fits you. It takes time, but what is more fun than finding favorite pictures that will express your style and passion for others to see?
The best part is you can ALWAYS change thing around if you find it is not working!
What helped you when creating your blog? Did you make an inspiration bored or find templates that worked for you?
Good luck creating a blog that is JUST FOR YOU!
Want more blog design tips? Check out this post to learn how to make your blog stand out and grab our free printable blog design tips!