This post may contain affiliate links which may give us a commission at no additional cost to you. As an Amazon Associate we earn from qualifying purchases.
Last week we had the opportunity to interview Children's Writer and self taught artist Rose Cooper in the Random House Read and Play BlogFrog Community. It was amazing to be able to sit down and ask a published author about the writing and publishing process and as always, it was equally exciting to speak with a woman who has claimed her passion and is making a career out of it.
Rose has recently published a book called Gossip from the Girl's Room where she writes (and illustrates) about what goes on behind closed doors in middle school.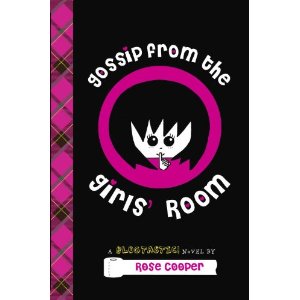 From Amazon: Gossip from the Girls' Room fills readers in on all there is to learn about middle school life at Middlebrooke, where Sofia has her very own blog and discusses all the juicy gossip that comes out of the Girls' room; read along to find out just what happens when class is not in session.
This is just some of what Rose had to share about the book writing process:
Q. Rose, when did you realize you had a dream to be a published author?
A. I remember the exact moment. I was in 6th grade when I realized I wanted to be an author. My story won 1st place in a contest and I thought, "wow! People like my stuff." I have been writing ever since! Every free moment was spent writing. I even submitted manuscripts when I was 12yrs old!
Q. Is it a dream come true to write AND illustrate your own book?
A. It's a total dream come true! When I learned that Random House wanted to use the illustrations, I was in shock! Originally the drawings were used to show what my ideas for the book were.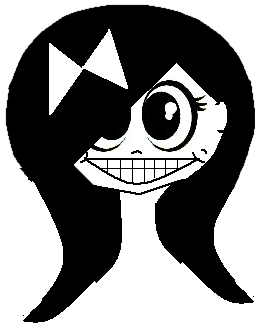 Q. Do you illustrate for other books as well or just your own?
A. I'm only doing graphics for my own books currently. I would definitely be open to doing other books though.
Q. What are your thoughts on self publishing? Seems a lot of bloggers attempt to go that route because it's easier.
A. I think self publishing is much different than it used to be. I think if someone self publishes just because it's easier though, then it's the wrong reason to do it. It took me over six years of rejections to get an agent and I learned so much from the experience.
Q. Is bullying a key element? I think that's a great topic to cover in light of current events
A. Yes, the bullying aspect is present. Bullying is, unfortunately, so common in schools and haivng kids, I know about this first hand. And something most kids probably don't think much about…anything online is permanent. You can't take back what you say.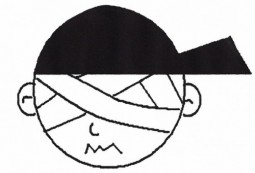 Q. What are your long term goals as an author?
A. my long term goal is to keep writing books but grow as an author and maybe take a leap from Middle Grade into Young Adult. Although I'm very happy with where I'm at right now.
Q. How did you come up with the title?
A. The title was actually a phrase used throughout the book. My editor and I came up with a list of possible titles, as did my editors daughter and her friends who are all in this age range. Then we just voted on what we liked best!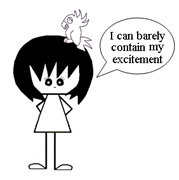 Because we had such a great time chatting with Rose and would love to support a book that drives such a positive message home for young girls, we would love to give away THREE copies of Gossip from the Girl's Room!
Simply leave a comment on this post to enter. We will choose winners randomly and announce them on Facebook by the end of the day TODAY!
To learn more about Rose take a peek at her fun website (tell her we said hi) and check out her Doodle Divas, an adorable line of cards and prints.
Please also consider leaving a comment here…for every reply to this discussion Random House will donate one book to First Book, an organization that provides new books to children in need! We've already helped raise over 700 books!
Let's keep it going!!