This post may contain affiliate links which may give us a commission at no additional cost to you. As an Amazon Associate we earn from qualifying purchases.
Meet today's featured blogger, Caitlin of Pacifier in My pocket!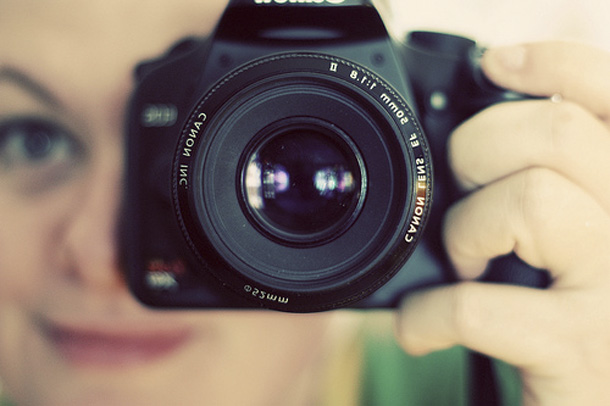 Caitlin is one cool mama- In her "former life", she swam with five different species of sharks, fed piranhas, relocated sea turtle nests, studied dolphins, and played fetch with an octopus.
Wow.
Now, her new adventure is motherhood.
And, she's photographing the journey!
Here's a little bit about Caitlin:
Q: The photos on your site are GORGEOUS.  What is one photography tip you can share with your SITStahs?
A: Six months ago, I'd never taken my camera off of its automatic settings.  I wanted to take better pictures of my kids, but didn't know where to start.  To me, the quickest way to take better pictures is to get down on your subject's level (your children, dog, dinner plate, almost anything).  Taking a picture of my son while I'm kneeling at his height turns out much better than if I'd just tilted my camera down to snap a quick photo.  It changes the entire feel of the photograph and it is something that anyone, no matter what her photography knowledge, can quickly do.
Q: You recently celebrated your blog's one year anniversary.  Looking back, what has been the best part of blogging?
A: Blogging has really helped me find my voice and push myself to try new things.  The blog has really changed from a virtual baby book for my son to a creative outlet for me.  I would have never taken a photography class if I didn't have a blog to post the pictures on and loyal readers giving me feedback and support. And, I love the feeling of connection that happens through blogging.  It helps so much to know that other women have been in similar situations and are caring enough to offer advice or commiserate.  Sometimes it is just the small stuff, like temper tantrums, but it makes all the difference to know you're not the only one facing a spaghetti-covered, 25 pound toddler who hates the idea of bedtime.
Q: What is your idea of a perfect day?
A: We live off a tributary of the Chesapeake Bay, so there is a small, freshwater beach behind our house.  My favorite days are during the summer when we can take the kids down to swim and play in the sand.  It is so much fun to watch my son discover the world around him.  Or maybe I'm just feeling nostalgic for warm weather since it was 17 degrees when I left the house this morning.
Q: Out of all the photos you've taken so far in your 365 Project, which is your favorite and why?
A: I absolutely love Project 365!  It has been such a challenge to look at my surroundings differently and take pictures of things I normally wouldn't look at twice.  My favorite picture so far is of my son's hands.  We were snuggled up on the couch watching his favorite "choo-choo" show and he started to play with his fingers.  He does this pretty often when he gets tired–he'll fiddle with his hands or hair or the buttons on my sweater.  It was such a sweet, everyday moment in our lives that I was thrilled to catch it.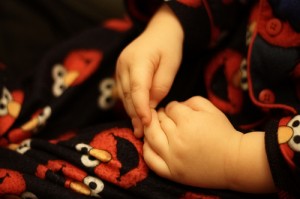 Oh, Caitlin loves HER Epiphanie Bag… want one?   Enter to win here.