This post may contain affiliate links which may give us a commission at no additional cost to you. As an Amazon Associate we earn from qualifying purchases.
New to SITS? Welcome!! Go read this to get started.
Today's featured blogger is One Day At A Time

Heather: What an inspirational lady! I love how her profile says she hasn't reached her chocolate threashold. Amen, sister. Amen.
Tiffany: Awwww…her kiddos are so cute. And Adelaide is precious!! Aren't babies the best?
We are coming to Baltimore! Join us.
Want to subscribe to SITS and get an email each time we post? Just click here.
And, as always, when you see this: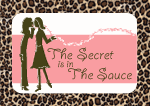 LEAVE A COMMENT.