This post may contain affiliate links which may give us a commission at no additional cost to you. As an Amazon Associate we earn from qualifying purchases.
Who cares about the summer heat when you've got ice cream? Today's featured blogger has a name that has us craving a sundae!  Between writing, photography, motherhood- with one on the way!- we're thinking Allison deserves her sundae, right down to the cherry on top.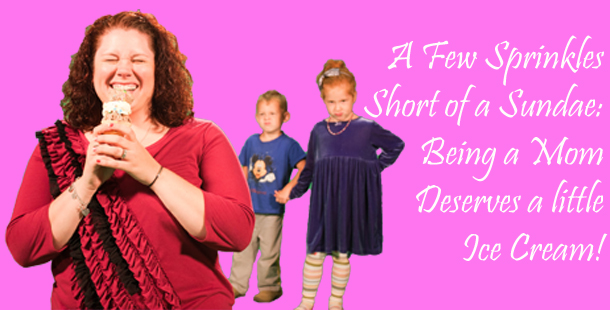 I'm a mom both by biology and by adoption, expecting ice-cream stealer #3 in September. I blog about what I know and love – Life. Life as a mom, a wife, a Christian, a success, and failure. I'm an aspiring fiction novelist who loves to write, be with family, and hide the cookies-n-cream until the kids are in bed. This is my blog!
Allison's three top posts include:
Doesn't this sound like a must-read? Don't miss her blog, A Few Sprinkles Short of a Sundae, and be sure to show her some comment love!