New to SITS? Welcome!! Go read this to get started.
Today's featured blogger is My Baby Sweetness
Tiffany: This is one busy little family! She wonders when she became so suburban. Don't we all…
Heather: I get all excited when I don't have to venture too far out of suburbia now. When did THAT happen?
SITS Girls Bloggy Boot Camp now has tickets available for the Phoenix and San Francisco events!
Want to subscribe to SITS and get an email each time we post? Just click here.
And, as always, when you see this: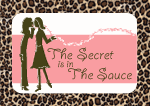 LEAVE A COMMENT.