This post may contain affiliate links which may give us a commission at no additional cost to you. As an Amazon Associate we earn from qualifying purchases.
Anneleise has talent beyond words. The Aesthetic Nest is where she tracks and shares all of her projects to date as well as inspirational ideas to come. Get ready for an Aesthetic experience today and learn more about the magic that goes on at the Aesthetic nest!

Party planning, painting, sewing, knitting, designing…you do it ALL…how in the world do you find time to blog?
Lately I'm beginning to wonder! There are definitely tradeoffs. Blogging means I'm not painting, which I haven't had the chance to do for months now, or doing anything else. But blogging is a creative outlet in itself, which I really enjoy. I'm trying to get more and more efficient at it so it doesn't take away too much from actually creating, or spending time with my family.
How do you come up with all your different project ideas?
One idea always leads to multiple others! I find that all the different creative things I love influence each other. A sewing idea might lead to a party concept, which might suggest a painting and so it goes. I also love to iterate on something, such as the earflap hat I designed earlier this year: I made one and had about 8 ideas of others. Sometimes it's hard to move on!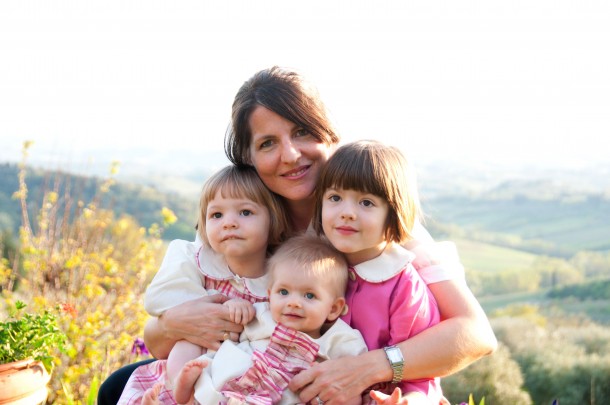 What do you love most about blogging?
I love a visual presentation of ideas. Making something is fun in itself but then thinking about how to present it online in an interesting and beautiful way increases my sense of satisfaction about creating and completing something. I also love the community blogging creates—all of the women supporting each other and providing feedback. I love that I can connect with someone across the world who is as crazy about fabric as I am!
Can you share one of your favorite projects?
I've decided the thing I love the most is creating parties. Parties are an opportunity to combine all the things I love: family and friends, food, sewing, interesting papers, tabletop design, to create a unique and hopefully memorable experience. I did a "Modern Farm" party for my daughter, Scarlett, when she turned two and it was enormously fun to concept and pull together. I love thinking through all the little details and finding or making the perfect finishing touch. (http://www.aestheticnest.com/2010/10/party-modern-farm-birthday-for-scarlett.html)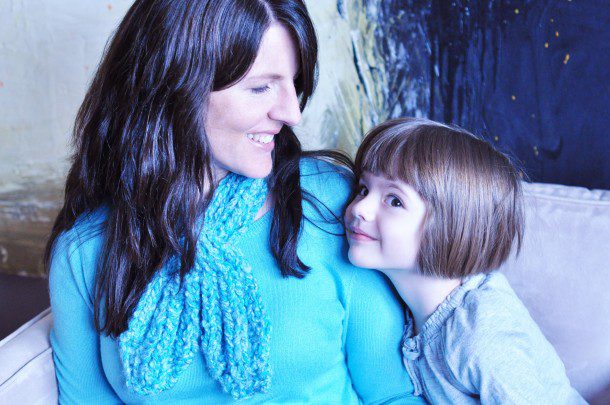 Have any of your kids inherited the crafty gene from you?
I sure hope so! It's a little early to tell, but my oldest, Audrey, who recently turned five loves to paint and draw and she says she's going to be an artist when she grows up, like her mom! I love to hear her say that—we'll see!
Other popular posts from Aesthetic Nest:
Sewing: Couture Skirt: "There is not much I enjoy more than dressing my girls in something I made for them."
Crochet: Ruffled Rose Earflap Hat For Baby: "Tess and I wanted to figure out these earflap hats before she isn't so little anymore."
Party: Modern Farm Birthday For Scarlett: "A cleaner, updated take on the farm theme with a little of the apple harvest season mixed in."