This post may contain affiliate links which may give us a commission at no additional cost to you. As an Amazon Associate we earn from qualifying purchases.
Amy from Amy's Assorted Views has followed her heart to do missionary work in the African busy. She has raised a large family and continues to work with them to provide love, nourishment, and so much more to an African orphanage dear to their hearts.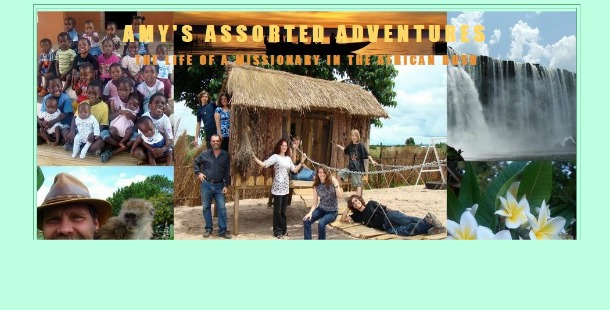 How long have you been blogging and what inspired you to start?
Officially I started blogging in 2009. We only got regular, reliable internet at the end of 2007 and so I had no idea what a blog was before that. But, I've always written blog type missives since coming out to Africa in 2002. I used to write stories and send them out via email on a regular basis. They were called: Tom and Amy's Awesome African Adventures! Is that a mouthful or what?
I was inspired to finally start my own blog when I kept seeing links to Pioneer Woman on all my friends' Facebook pages. I clicked over, and after I resurfaced from her archives a few weeks later, I thought, "I have a unique story to tell too! I should share it!" and a blog was born.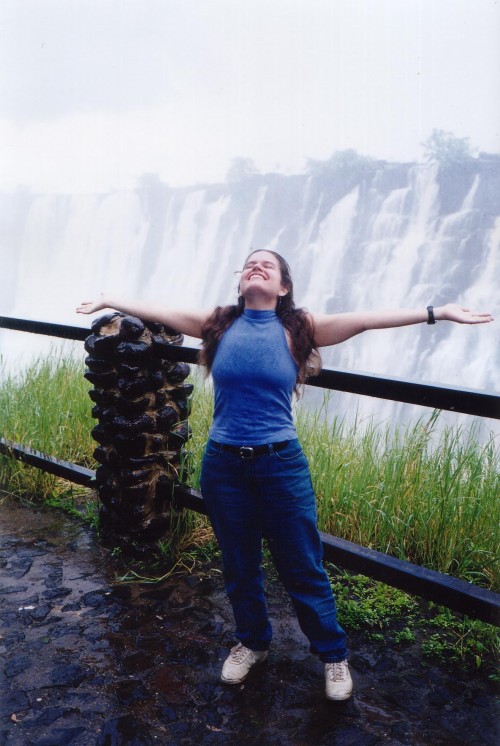 You live in the African Bush!! What in the world are you doing out there?
We came to Zambia originally to help train teachers and staff at a community school. After seeing how truly huge the need was, and realizing that there were precious few orphanages set up to help babies, we began building our own. We started with an abandoned building in the middle of nowhere and it has grown into a massive project.
We began taking in children in 2007 and now have 22 children and the oldest isn't even 6 yet.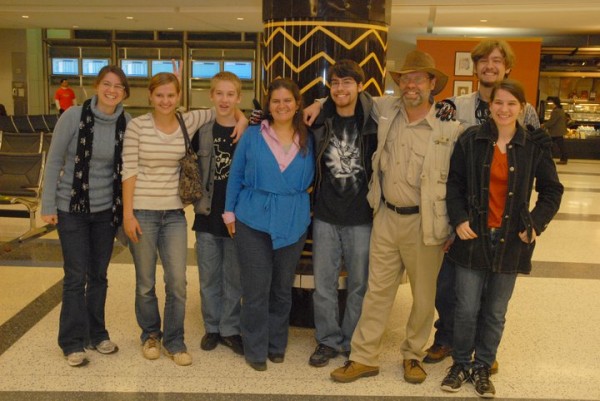 What is the most difficult part of your job?
Most difficult? That's hard to narrow down. We take in babies and toddlers. Many of those children have been born to HIV mothers and consequently are in pretty bad shape. We've had some amazing recovery stories, but we've also had some incredible heartbreaks. It's very difficult to keep pouring my heart into little lives that are only with us temporarily. But, caring for the babies is also my biggest joy! This is the dichotomy of my life.
Other difficulties that we face: hard to find reliable staff in the bush, we're far, far away from supplies and good medical care, we raise our own support so funding is challenging, oh, and there are snakes and creepy crawlies everywhere!
How have you benefited from blogging?
Blogging has brought the world to my doorstep. I'm a highly social person and miss being able to have people around all the time that share my cultural references and language. I miss hanging out with women. Blogging brings people to me.
I also find it highly therapeutic to write about what I'm going through at any time. The other day, we were really struggling with some staffing issues. I thought I was going to implode from the stress. I sat down at my keyboard and it all came tumbling out through my fingertips and by the time I hit publish the pressure had been released.
I've met wonderful people through this blogging experience and many have stepped up to partner with us in our projects. We can't do this alone and blogging makes people aware of the incredible needs of the orphans of the world.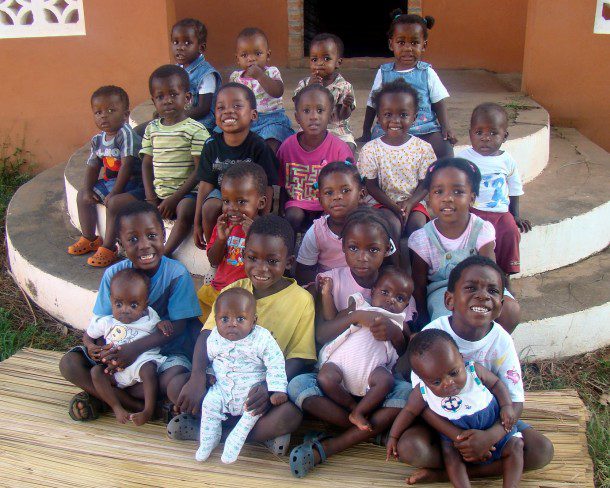 Where will your adventures bring you next?
If you had told me ten years ago that I'd one day be writing from a renovated property in the African bush, surrounded by a farm and 22 children, I would have thought you were crazy. I can't begin to imagine where my adventures will take me next.
I do know that for the moment we will continue to raise these wonderful children–next step, build two new cottages and a school building so we can take in more children–and handle as best we can, each new adventure that comes our way.
The Accidental Missionary: "Here are the top 8 reasons (in no particular order) I make a terrible choice for a missionary"
Our Kids: "Lying with her was a tiny baby girl—more dead than alive. Little Jennifer was completely listless."
African Travel Truths: "The moment your head hits the pillow after a 16 hour bus ride is when blog ideas will pop into your head."