This post may contain affiliate links which may give us a commission at no additional cost to you. As an Amazon Associate we earn from qualifying purchases.
Looking to be entertained and inspired?
Today's featured blogger is here to do just that! Meet Jennifer from another jennifer.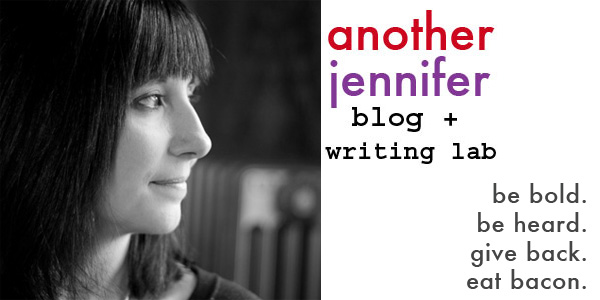 Hey SITSahs! My name is Jennifer, and I'm a copywriter, blogger and new media consultant. I'm a mom to two boys and three dogs (2 of whom are male Siberian Huskies) and the wife of an accountant. The another jennifer blog is about art, life, parenting, philanthropy, writing and other fun stuff. The aim is to entertain, to inspire and to make you think, though not necessarily all at once.

My motto sums up what I'm all about best: be bold. be heard. give back. eat bacon.
Check out another jennifer's favorite posts:
Roll call below then go visit another jennifer and share the comment love!