This post may contain affiliate links which may give us a commission at no additional cost to you. As an Amazon Associate we earn from qualifying purchases.
CRIKEY! Don't get left in this Australian blogger's dust! Trudi from Crikey mUm is living her life to the fullest. I hope you're inspired by her energy and humor! I only wish we could hear talk…Australian accents are my favorite. CRIKEY!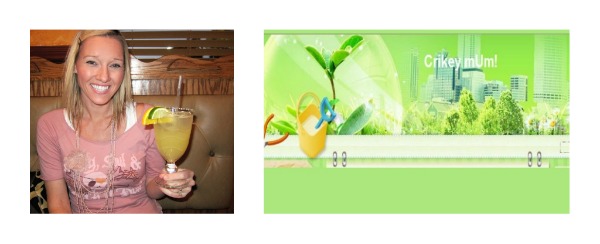 The title of your blog instantly tells me you're from Australia! What exactly does Crikey mean??
Crikey! is to Australian's as peanut butter and jelly is to American's. Crikey is a non-cuss response or introduction to something amazing or unbelievable. eg: 'Crikey' did you see the size of that shark'?, and given it's popularity, is even used by Australia's Prime Minister on occasion.
According to your bio you're a…"stay at home mom, full time student, Zumba and swim lessons instructor, training for marathons and learning to not napalm a steak". Is the word "sleep" in your vocabulary? How do you make time for everything?
Sleep, although I don't mind 2-3 hours per night, is incredibly overrated in my life. I love to be challenged by life, just in case I don't get another shot at it, therefore I'm always on the go. As an ex corporate event planner, travel agent and flight attendant, organization is like breathing, it's just a part of me, add to that some mild OCD tendencies and I still compose 2-3 page production schedule's for my children's birthday parties, complete with CAD drawings!!!
I'm currently learning Spanish and training 6 days per week for a Fitness Figure Building competition here in Spain, why..well, why not, something else to do?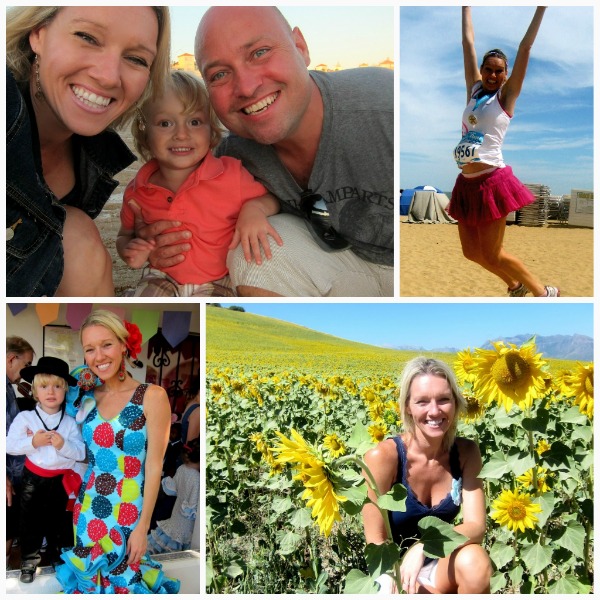 You're an Aussie "mum" living in Spain…what brings you there and what do you miss most about your hometown?
I'm an Aussie mUm living on a US Navy Base in Rota, Spain as part of my Yankee husband's 3 year duty station. Love brought me to America, after a years long distance relationship, and an Vegas wedding with Elvis. Although we moved around America a lot in the last 8 years, San Diego was the one place that I truly loved and called my home away from home. As for my real home, Australia, obviously family and friends are top of the 'miss list', and as much as I love experiencing new adventures and friends, I miss the Australian 'no worries- she'll be right' attitude and the fact that we are at the bottom of the world!
What can readers expect to find when visiting your blog for the first time?
Crikey mUm is an honest often humorous adventure following me, an Australian mUm, moving around the world with the US Navy, raising 2 children and 5 rescue animals. My posts are genuine, without the fluff, and I tell my adventures as though I were telling it to you in person. I'm a mUm, and I love my children, but I'm a woman first, so I experience life as I want to, with my beautiful family coming along for the ride!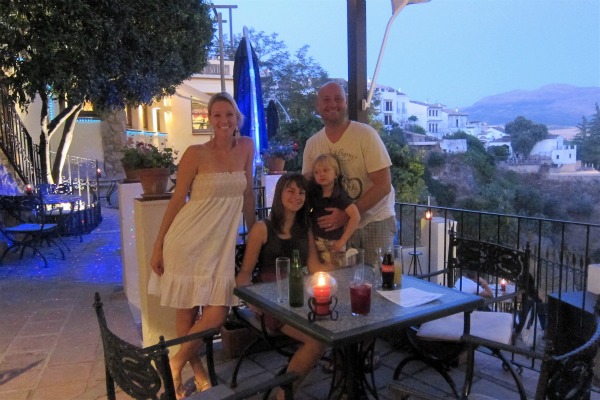 You've been blogging for over a year now…in what ways have you benefited from blogging?

I began blogging as a way to keep my family and friends back home updated with the adventures of my life, and thanks to a background in Journalism and a passion for writing, Crikey mUm began! Blogging has allowed me to continue my passion of writing while being a SAHM, it allows me to share my mind and my life and hopefully fill gaps and inspire other mUm's to live life past just being a mUm! I love being a mUm, but I'm a woman first, and that's why the Crikey mUm blog covers whatever is on my mind, mUm stuff or otherwise!
Other popular posts from Crikey mUm:
I'm Proud to be an Almost American!: "for the first time in (8) years, I truly understood what it meant to be an American."
The $6,000 Watermelon!: "reasons that I believe make Spain one of the most vibrant, unusual and exciting places to visit."
The Nagging Wife: Exposed!: "I am ready to dodge all bullets and expose my version of the Nagging Wife Syndrome."