This post may contain affiliate links which may give us a commission at no additional cost to you. As an Amazon Associate we earn from qualifying purchases.
Time to check out the ramblings of today's fabulous feature blogger Emelie from Awkwardly Alive and Pleasantly Peculiar!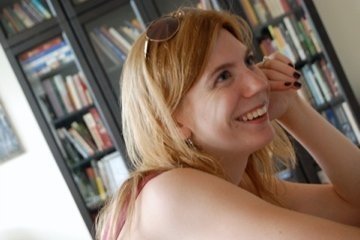 Hi there! I'm Emelie (It's pronounced "Emily", but I have foreign parents, so…well, you get it) and I write a blog. Obviously. I'm an awkward girl in her twenties who often gets herself into embarrassing situations and conversations, and then I write about them for all of you to enjoy! Everyone I write about has a fake name to spare them from the embarrassment of admitting that they know me – for example, I call my best friend "John Hamm" despite the fact that she is neither a man nor a stunning actor on the hit show "Mad Men" (although she does like a good martini…). Oh, I also ramble a lot… just in case that wasn't clear. You should be prepared for that.
3 Must read posts:
Roll call below then head to Awkwardly Alive and Pleasantly Peculiar and spread plenty of comment love!