This post may contain affiliate links which may give us a commission at no additional cost to you. As an Amazon Associate we earn from qualifying purchases.
Today's featured blogger is Hairline Fracture
This is exciting for me, as I have been a long time commenter on Hairline Fracture.  She is very thoughtful, bright, funny and honest.  Her willingness to share is one of my favorite things about her.  I am very excited for my bloggy friend to have some SITS love!
Heather:
 Hairline Fracture has been a great SITS supporter from day one.  She's sweet and funny and is an amazing mom to her two kiddos.  
And, as always, when you see this: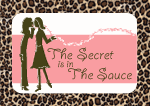 LEAVE A COMMENT