This post may contain affiliate links which may give us a commission at no additional cost to you. As an Amazon Associate we earn from qualifying purchases.
New to SITS? Welcome!! Go read this to get started.
We've started our own Blog Frog Community! Every person who joins in the month of April is entered to win a $100 Target gift card!
Today's featured blogger is Wooden Nickle
She has the sweetest post about being perfectly imperfect.
Heather: Gretchen is such a deep thinker! And you can subscribe to her blog on your Kindle!! Just another reason to love those e-readers.
Tiffany: OH, she has the best pictures on her blog! And I love how her posts are all little tidbits of things to think about. How brilliant.
SITS Girls is coming to:
San Francisco, Philadelphia and Austin tickets are on sale now!
Want to get an email each time we post? Just click here.
And, as always, when you see this: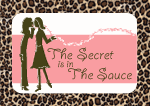 LEAVE A COMMENT.