This post may contain affiliate links which may give us a commission at no additional cost to you. As an Amazon Associate we earn from qualifying purchases.
Let's face it.  Motherhood is not for the faint of heart.  On any given day, you can run through the entire spectrum of human emotion….at least twice.
But at the end of it all, being a mother and having that little person in your life really is a gift.
Meet Amanda from Foodnatic.  She is our SITS Girl in the Spotlight this weekend who has shared a picture of her son with us…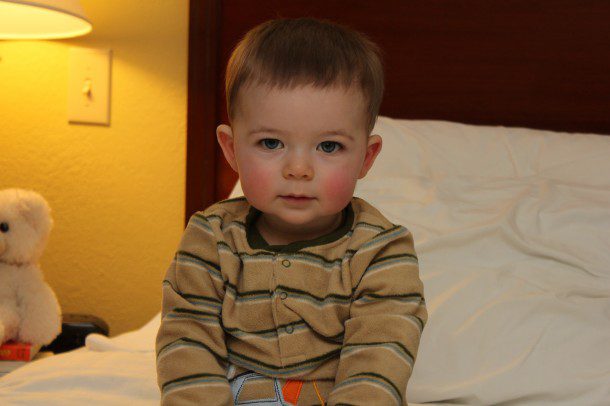 Here is what she has to say about being a mother…
He's the sunshine on my shoulders.  Don't know what else to say.  This is my almost 14 month old son Paxton just after his morning nap.  I swear, every day is my "worst" when I wake up.  Then I hear him talking or whisper/giggling to himself in his crib and I know the day is gonna be alright.  It is weird to say, but so true…my son has saved my life from being a total waste.  He's so sweet, kind, gentle and happy.  I wonder why he chose ME of all moms.  Watching him discover the world…trees, leaves, sand, wind….it is all very interesting.  I'm learning to see the world through his eyes, and as a photographer…lol…it is nice to see things from multiple points of view. =)
I love this. You can go say hi to Amanda and drool over her tasty posts on her blog here!
Now it's your turn.  We're using our Weekend Sharefest to share a post about someone special in our life. If you've written a post on this subject, then link it up below.  Maybe the post was about your kids, your significant other, your pet, whatever. 
Link up a post that you've written about someone who makes an impact on your world.